Australia has begun a compensation scheme for victims of institutional child sex abuse.
Some 60,000 Australians will be eligible for compensation.the scheme, known as the National Redress Scheme.
Australian authorities believe a A$4bn ($3bn; £2.23bn) compensation plan will help to ease the pain of victims.
Financial redress was a key recommendation of a Royal Commission into decades-long child abuse in Australian institutions.
The Commission spent five years investigating suffering and abuse in religious organisations, schools, charities, sports clubs and the military.
The Australian government accepted almost all of the landmark inquiry recommendations.
If victims apply for the redress scheme, they sign away their right to sue.
"We stand united in support of the estimated 60,000 people who were abused by trusted organisations that should have protected them," Australia's Social Services Minister Dan Tehan said in a statement.
Many state governments and religious groups, including the Catholic Church, have joined the scheme.
The maximum award per victim has been capped at A$150,000 (£84,000; US$111,000). The average payment is likely to be around A$67,000 (£38,000; $50,000).
Doug Goulter faced years of sexual abuse in a Melbourne children's home and then in a Sydney jail from the age of 17.
"Even with the people you love, you can't be too intimate, and you can't even talk to them about it because they don't want to feel your pain," Mr Goulter said.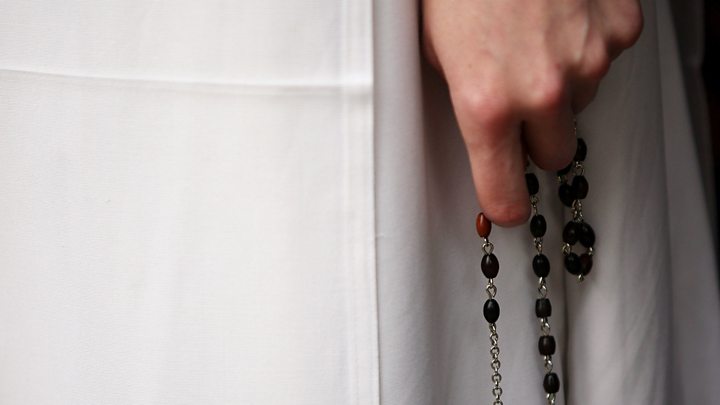 Some lawyers say the scheme should only be a last resort because victims might get higher compensation by suing the institutions where they were abused.
But for Mr Goulter, who is terminally ill, such a move would take too long.
"There is no other option for me. Civil action would be the best way to go but I don't have the time. My life expectancy is so short now that to take civil action would just take too long," he told ABC.
Australian Prime Minister Malcolm Turnbull said the scheme was "part of the healing process".
"We have to confront the truth that has been revealed, as difficult as it is," Mr Turnbull said in a statement.
He will make a formal apology to victims of institutional abuse on 22 October.