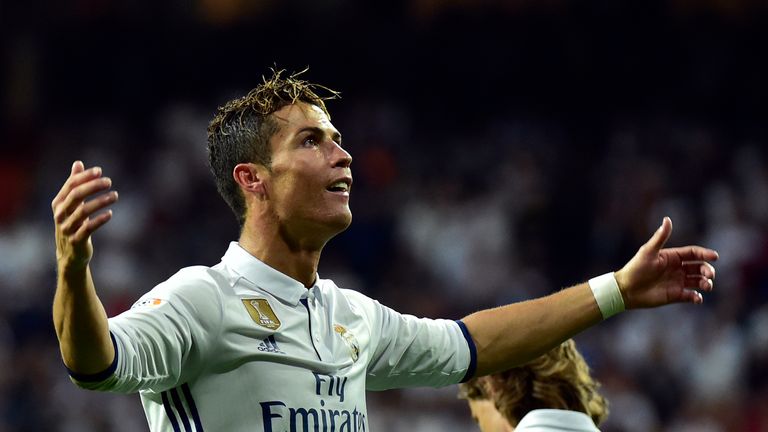 Cristiano Ronaldo is interested in the possibility of returning to Manchester United this summer, Sky sources understand.
The Real Madrid forward wants to leave Spain and a source close to the player says United are very close to his heart.
Manchester United sold Ronaldo to Real Madrid in the summer of 2009 for £80m and they have tried to set up a deal for his return on at least one occasion since his departure.
At the moment, United are wary of being drawn into a transfer saga surrounding Ronaldo's future and the general feeling at Old Trafford is that he will stay in Madrid.
Ronaldo's advisers, though, have been told to find him a new club outside Spain because he is angry after being accused of evading tax of 14.7m euros (£13m) between 2011 and 2014.
There are very few clubs who would be able to afford Ronaldo's transfer fee and his wages.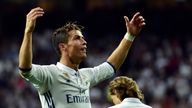 Where next for Ronaldo?
Cristiano Ronaldo wants to leave Real Madrid, according to Sky sources, but which clubs could make a swoop for the forward?
Paris Saint-Germain have a longstanding interest in signing him and AC Milan's new Chinese owners have been in contact this summer with Ronaldo's agent Jorge Mendes.
China is another option, with the mid-season window there opening on Monday, but it is believed that at the age of 32, Ronaldo would prefer to carry on playing in one of Europe's top leagues.
Real Madrid will do everything they can to keep Ronaldo, but if he is allowed to leave, United are one of the very few clubs he would want to join.