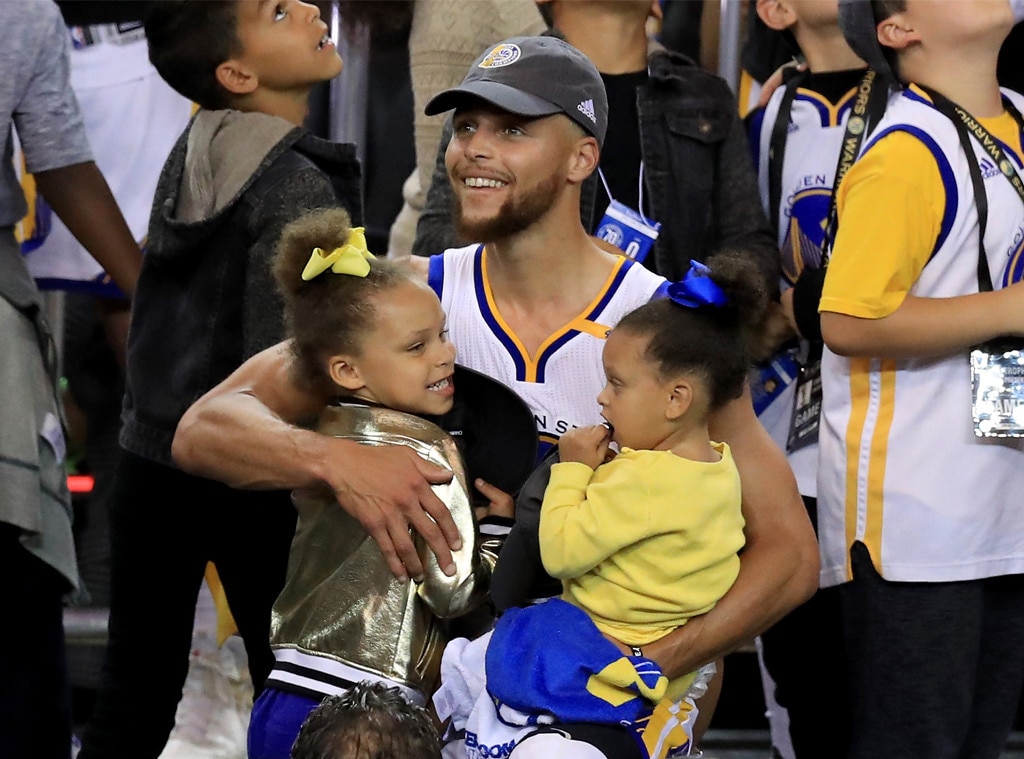 Ronald Martinez/Getty Images
Move over, Golden State Warriors—two pint-sized winners have arrived. 
While it may have been dad Stephen Curry's moment to shine Monday night with his teammates after winning the NBA finals, his two daughters, Riley, 4, and Ryan, 1, quickly stole his thunder just by being there. 
As the confetti fell, it was clear Riley and Ryan were the real stars of the show when they joined their famous dad on the court for a stream of charming post-win moments. The two youngsters were dressed in the team's signature colors of gold and blue, complete with coordinating bows in their hair.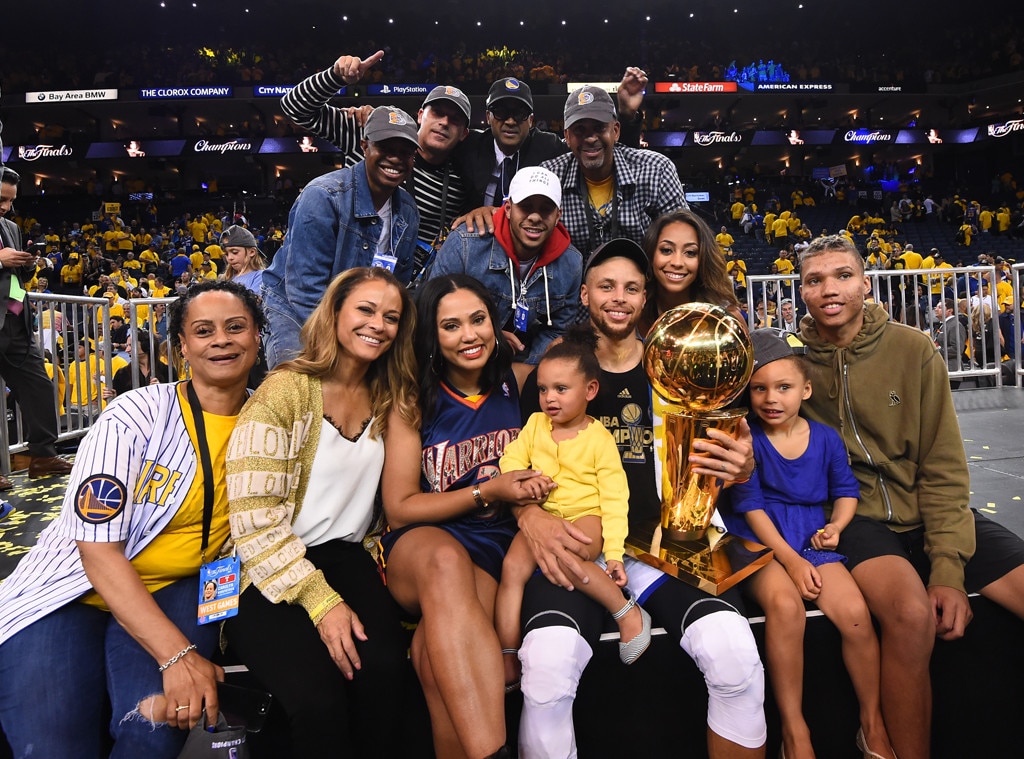 Noah Graham/NBAE via Getty Images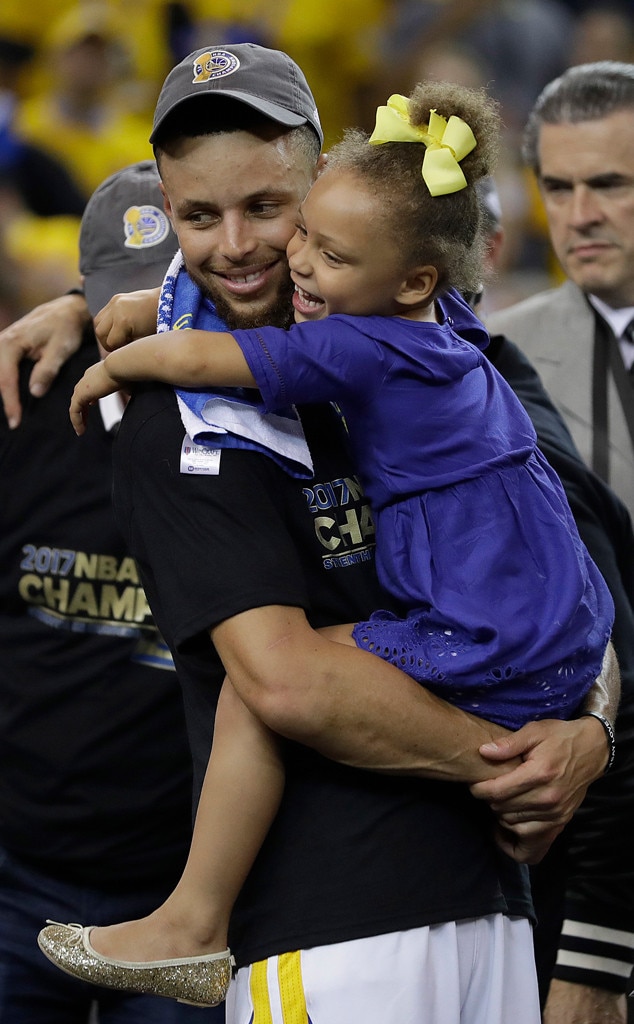 ASSOCIATED PRESS
However, they didn't just win with their adorable outfits. At one point while her point guard dad was being interviewed by a reporter, Riley broke out into a silly dance and simultaneously stole all of the attention.
In another moment, she gave Steph a hand with his accessories by sweetly plopping a second hat on his head. 
It was clearly a special moment for the entire family, including Curry's wife of nearly six years, Ayesha Curry, who was also in the arena to cheer on her famous hubby at his winning game. 
The proud mom and dad couldn't end the night without posing with their littles ones and the championship trophy—a picture-perfect moment for their mantle at home.