Last Updated: 04/06/17 12:34am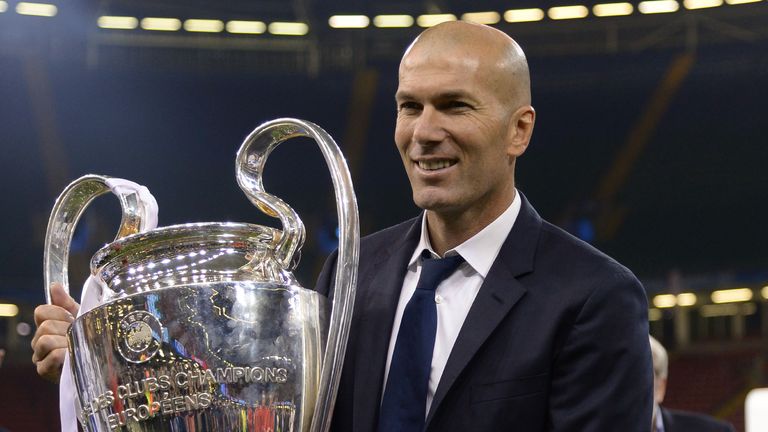 Zinedine Zidane lifts the Champions League trophy
Zinedine Zidane reflected on a "spectacular year" as his Real Madrid side saw off Juventus 4-1 in Cardiff to claim back-to-back Champions League titles.
Cristiano Ronaldo struck twice, while Casemiro and Marco Asensio were also on target as Real became the first side in the Champions League era to retain the trophy.
Zidane's side pipped Barcelona to the La Liga crown, as well as sealing the Club World Cup and the European Super Cup and the club legend said the season's achievements had surpassed his wildest hopes.
"It's been a spectacular year, you couldn't dream of anything better," said Zidane.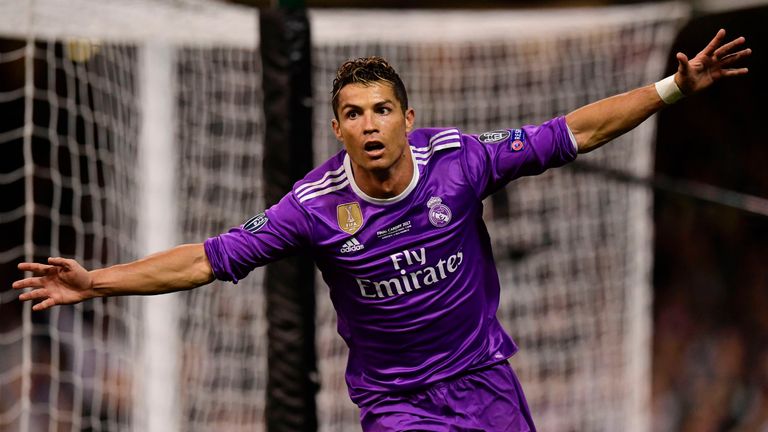 Cristiano Ronaldo scored twice in Cardiff to take his tally for club and country to 600
"We won the (Spanish) league on the very last day. It's very difficult to reach the Champions League final two years running, but we did that.
"If you had told me that I would have won all of this as a coach, I wouldn't have believed it. I'm incredibly satisfied.
"The first half was difficult, but in the second we were quickly superior. We pressed a lot more and physically we won the game there too, so I'm very happy."