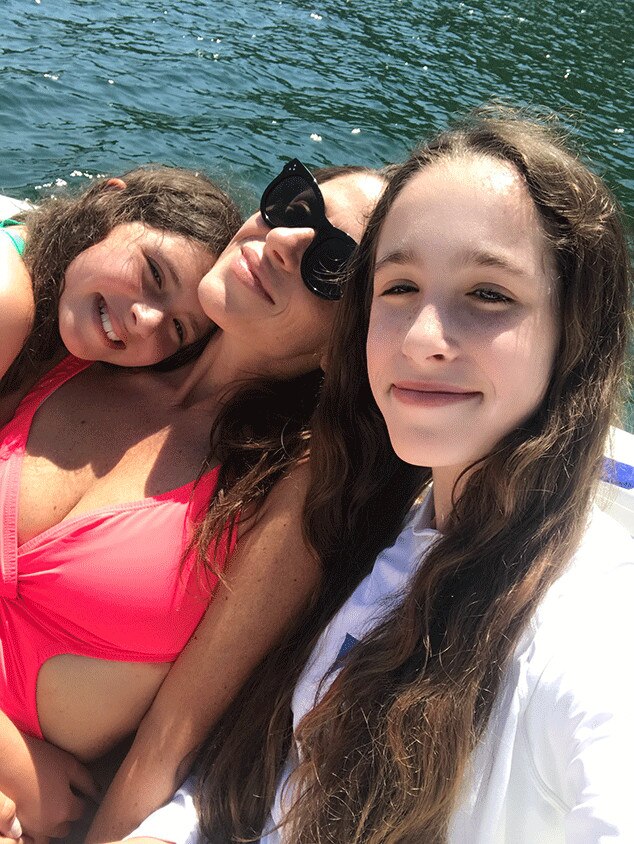 Courtesy of Nutrisystem
Four kids later and Soleil Moon Frye is proud to say she feels "better than ever."
As the actress continues a summer vacation in Lake Tahoe with family and close friends, the proud mom isn't afraid to wear a swimsuit.
In fact, the Punky Brewster star feels more than at ease while creating family memories with plenty of activities.
"I have been feeling really great this summer with my family. I love having the energy to paddle board with the kids, go tubing, and hiking. I also feel comfortable throwing on a bathing suit and jean shorts," Soleil shared with E! News exclusively. "I used to find myself hiding my body. I was the person on the beach with baggy surf shorts and a long sleeve shirt. It feels good to be comfortable in my skin."
She added, "No matter what shape or size we are, we want to feel good. After four incredible kids, I feel better than ever!"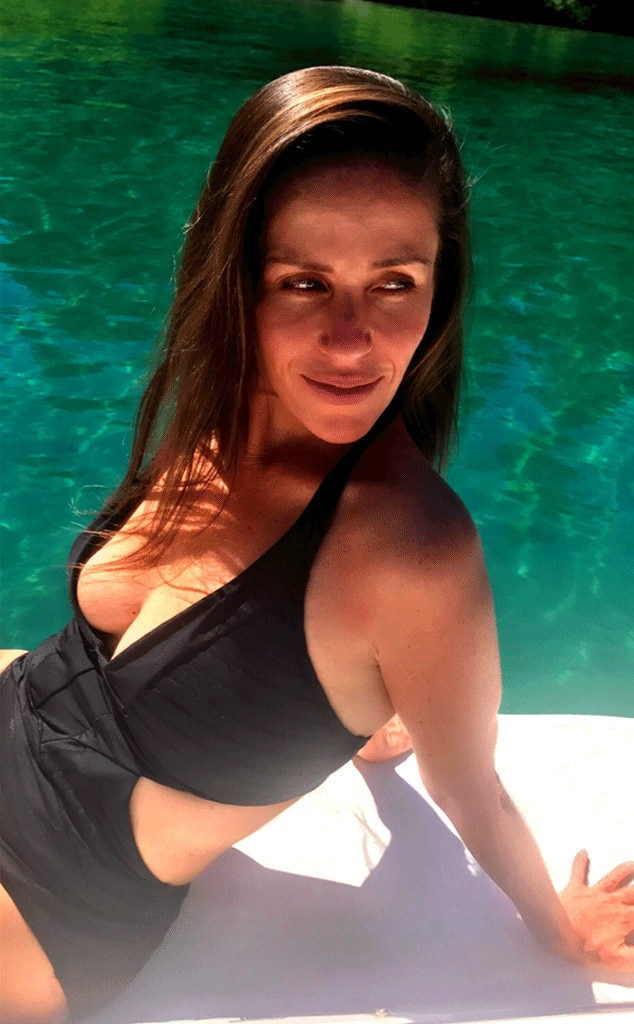 Courtesy of Nutrisystem
For several years, Soleil has been a member of Nutrisystem and found great success with the weight loss program.
And while some people may find it difficult to stay focused on vacation, the actress assures fans that she's been able to stay on plan while away from home.
"My family and I love the outdoors and on vacation we're very active so that makes it easier to keep it up, but I also don't deprive myself," she shared with us. "We love going to the candy store and out for ice cream, but it's really just about finding the balance. We also love grilling and cooking as a family, so we always try to get in our protein, fresh fruits and veggies."
In addition to returning to Nutrisystem after the birth of her fourth child, Story, Soleil says she enjoys workouts on the elliptical and long walks with her children. She also personally finds working out in the morning to be the best approach.
As for swimsuit season, the actress—who lost 40 pounds since the birth of Story—has some valuable advice for fellow moms. You really don't have to wear a two-piece to look and feel great.
"I think there are so many great swimsuit styles that are so flattering now that it doesn't always have to be about the bikini," she shared. "I love one pieces with cutouts, and you can't go wrong with a cute scuba suit. It's nice to be able to put on a swimsuit and know that I feel my best."