Sevilla midfielder Steven N'Zonzi said he was surprised by Manchester United's approach as his side came away from Old Trafford with a first win on English soil.
The Spanish side knocked United out of the Champions League to go through to the quarter-finals for the first time in their history.
United's lacklustre display allowed Sevilla to dictate the play and take a 2-0 lead after substitute Wissam Ben Yedder's double.
Romelu Lukaku pulled a goal back but it was not enough, with United losing 2-1 on aggregate following a 0-0 draw in Seville a fortnight ago.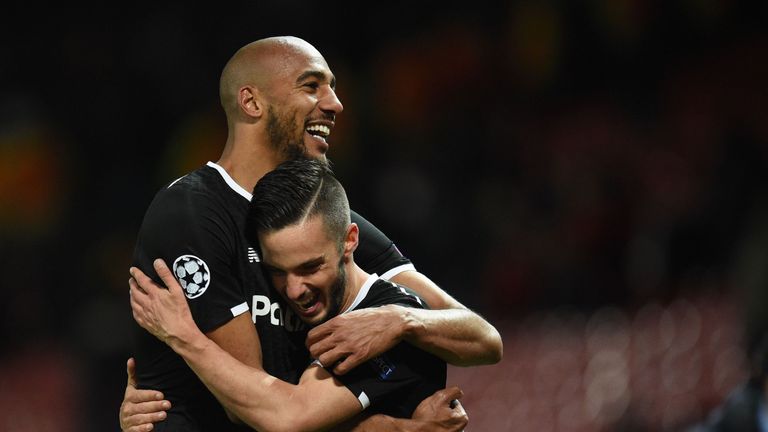 Former Blackburn and Stoke midfielder N'Zonzi admitted that Sevilla feared the worst after failing to take a lead to Old Trafford.
"I think we played well at home, but we didn't score that goal, so we knew it was going to be very hard here at this stadium," said N'Zonzi.
"But at the end, in football anything can happen and we proved it, so that's great.
"Even myself, I thought they were going to press a little bit more, but the first 20 minutes we saw that we could keep the ball, we could play our possession game the way we like and we just kept going until the end."
Sevilla will be in the pot for Friday's quarter-final draw and will be looking for another strong defensive performance in the next round.
"Anything is possible," N'Zonzi told beIN SPORTS. "That's football.
"Just two games, so in two games you can beat anyone.
"We know that it's hard, it's always hard against those big teams, but we proved that anything can happen in football."