As the schools in Nigeria has officially resumed lectures many parents will be already be looking for the next school they will put their children this session. look no further because we will be listing down below  List Of 10 Most Expensive Secondary School In Nigeria And Their Official School Fees that have everything  a student will need for a conducive learning experience as we all know that a well conducive school environment makes learning interesting and enjoyable.
Below Are List Of 10 Most Expensive Secondary School In Nigeria And Their Official School Fees
10. Loyola Jesuit, Abuja – N2.8 million
Address: Karu-Karshi Road, Gidan Mangoro, Abuja.
Website: www.loyolajesuit.org
Loyola Jesuit College opened with JS 1 in 1996. It is a full co-educational private boarding school, with teaching and supervision from members of the Society of Jesus (Jesuits), and specially trained and dedicated lay teachers. The school is located in Abuja, the Federal Capital Territory of Nigeria, situated on a 28.5-hectare site in the village of Gidan Mangoro. The school provides an atmosphere conducive to focused learning. They charge as much as N2,800,000 per student. Loyola Jesuit College is one of the most sought-after secondary schools in Nigeria. The school is very selective when it comes to admitting new students, making it difficult for many people to school there. For LJC, I'll say, it's not only about the cost, but the much cherished quality education is also certain.
9. Meadow Hall, Lagos – N3 million
Address: Elegushi Beach Road, By the 4th Roundabout, Lagos-Epe Express Rd, Lekki.
Website: www.meadowhallschool.org
Mrs. Kehinde Nwani founded the Meadow Hall Educational Group in 2002. Meadow Hall Group seeks to provide through its subsidiaries opportunities for the children to develop in all areas thus being able to fully give expression to their unique talents and intelligence and reach their highest potential. Meadow hall School is focused on grooming life-long learners and building a learning organisation conversant with the use of 21st Century methodologies and strategies. But don't lose focus on the saying that high quality comes with higher price- Meadow Hall fee is as "low" as N3 million.
8. Greensprings School, Lagos – N3.185 million
Address: No. 32, Olatunde Ayoola Avenue, Anthony, Lagos
Website: www.greenspringsschool.com
We are gradually getting down to the "bigger heads"! Greensprings School is a member of the International Schools Curriculum Project (ISCP), Association of International Schools in Africa (AISA) and Association for the Advancement of International Education (AAIE). In addition to being recognized locally with the necessary approval and accreditation to run as an educational establishment in Nigeria by the Lagos State Ministry of Education, Greensprings School is accredited by The Commission on International and Trans-Regional Accreditation (CITA), an agency involved in improving standards in schools across the world through the Middle States Association of Colleges and Schools in the USA. The fees which is left at a considerable prize of N3 million plus annually for a boarding student and N1,925,200 annually for day student, include a registration which is once, tuition, textbooks, school and house uniforms, PTA levy, caution fee, etc.
7. Whiteplains British School, Abuja – N3.6 million
Address: Beside Guardian House, Obafemi Awolowo Way, District, Jabi, Abuja
Website: whiteplainsschool.com
Whiteplains British School is an exclusively unique school that intends to provide an international, inclusive collaborative learning community that merges the academic rigour of the British National Curriculum with the inquiry based approach of teaching and learning as expounded by Edexcel and Cambridge accreditation. It costs about N3.6 million per annum to cater for the tuition and boarding of a child. On entering the school premises, one could certainly be able to guess what having a child there would mean.
6. Day Waterman College, Abeokuta – N3.7 million
Address: Abeokuta – Sagamu Expressway, Asu Village Road, Abeokuta – Ogun State
Website: dwc.org.ng
Just as I said earlier, the 3 popular cities in Nigeria are not absolutely in monopoly of these expensive schools. With the look of things, and the high quest for quality education, these kind of schools will soon be scattered all over the country. Day Waterman College is located along Abeokuta – Sagamu Expressway, Asu Village Road, Abeokuta – Ogun State, Nigeria. It is a modern co-educational boarding school designed to provide an exciting learning environment for secondary school children. The environment offers world-class facilities, a natural, peaceful and focused setting. One of the things that make the school not yet known to so many people is definitely the cost. You should never forget the fact that training a child in school does not mean providing the tuition only. There are so many other things that have to be taken care of for the general welfare of the child which may as well cost as good as the tuition. Well, it'll take just a few millions to meet up with the demands of Day Waterman college.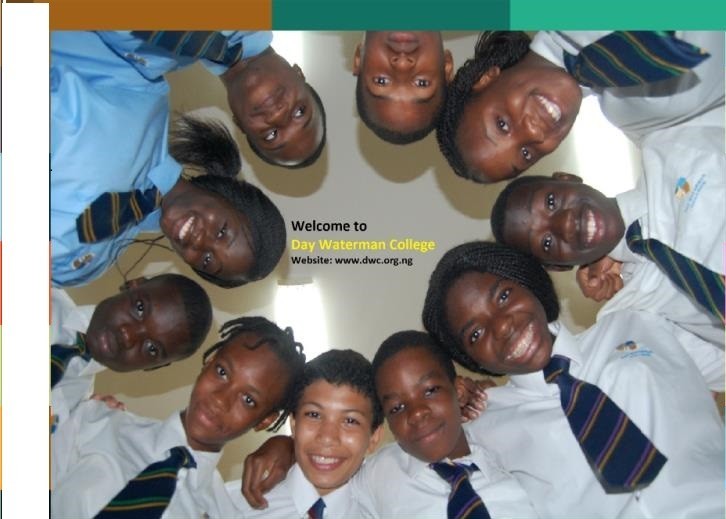 5. Lekki British International high School, Lagos – N4 millionAddress: Victoria Arobieke Street, off Admiralty Way, Lekki Phase 1, Lagos.
Website: lekkibritishschool.org
Lekki British School is the original British School in Nigeria which was established in the year 2000. The school supplies the needs of each student. They provide everything that is of international standard as well as creating a conducive environment to encourage a balanced pursuit of study and recreation. Lekki British Senior boasts some of the finest educational facilities in West Africa. All classrooms and laboratories are fully air-conditioned. The hostels have excellent facilities including fully air-conditioned dormitories and a well equipped common room with cable television video and other recreational facilities. The tuition really equals with the facilities. They pay as much as $19,500 + N200,000 development fee. In naira, a student pays N4,000,300 per session including feeding, school uniforms, hostel, Sunday wears and textbooks.
4. American International School, Abuja – N4.3 Million
Address: Durumi, Abuja
Website: www.aisabuja.com
The American International School, located at Drumi area in the Federal capital Territory of Nigeria is an American-accredited international school that has been open since 1993. It is truly an international school with over 30 nationalities represented in the students' population. The tuition fee per annum is $20,970.00. Other fees such as Application fee, Capital building fee, Annual development fee, etc, sum up to the grand total above. Only the very rich could afford education in this school, and that clearly explains why they currently have just about 500 students from Pre-School to Grade 12.
3. British International School, Lagos – N4.48 million
Address: Muri Okunola Street, Landbridge Avenue, Oniru Private Estate, Victoria Island, Lagos.
Website: bisnigeria.org
The British International School is a multinational co-educational English medium school established in September 2001. It boasts of excellent facilities which include a multi-purpose hall, music suites, theatre, computer suites, science suites, tutorial rooms, swimming pool and many more. Parents pay their children's tuition fees in dollars but going by Nigerian currency, each student pays N4,480,000 annually. This also includes their feeding, uniforms, textbooks, etc. The subject policies contain the National Curriculum for England requirements with slight modifications to reflect the international setting. Support teachers are also available to help those pupils whose level of English is below average. This school is majorly patronized by foreigners, but of course there are still a good number of Nigerian students there.
2. Grange High School, Lagos – N4.5 million
Address: No. 6, Harold Shodipo Crescent, GRA Ikeja, Lagos
Website: www.grangeschool.com
The Grange Secondary School was established with the aim of providing qualitative British education in a happy, caring and supportive environment. It provides a learning environment where children feel valued and are treated with dignity. The school is one of only three in Nigeria to be accredited by the Uk's Independent Association of Preparatory Schools. (IAPS). I need not tell long stories here because this is the 2nd most expensive secondary school in Nigeria. If you are interested in the school, I think the best thing to do is to go and see for your self how sophisticated education could be made to be.
1. American International School, Lagos – N5.5 Million
Address: Behind 1004 Federal Estate Victoria Island, Lagos, Nigeria.
Website: www.aislagos.org
The American International School of Lagos (AISL) is a private, coeducational school, which offers an American educational program for students of all nationalities in preschool through 12th grade. The curriculum at AISL is based on US national standards. AISL is fully accredited through the Council of International Schools and the Middle States Association. AISL is an International Baccalaureate Organization (IBO) World School. I am glad to inform you that the fees here are paid only in the US Dollars. This is a breakdown of the core annual school fees of this world class school for the 2014/2015 Session:
-Application fee: $586
-Registration fee: $11,715
-Annual capital Levy: $2,662
-6th – 8th (Middle School): $24,101
-9th – 12th (High School): $27,638
-Special Assessment Fee: $9,010
-English Language Learners (ELL): $5,946
-Student Support: $5,946.
Get thousands of free final year project topics and materials sorted by subject to help with your research