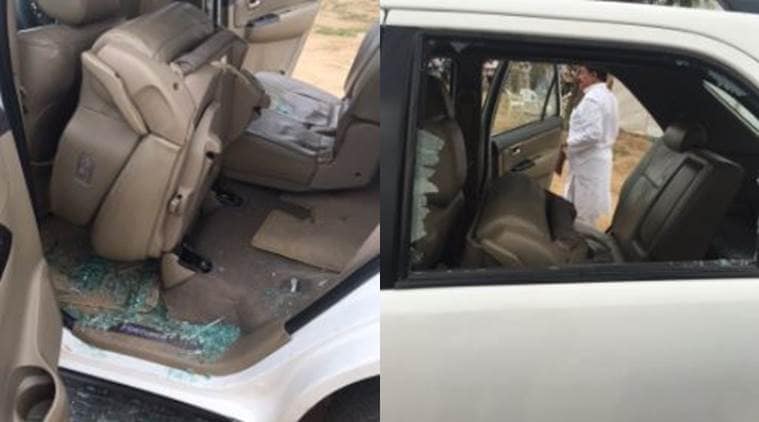 Visuals of Congress Vice President Rahul Gandhi's car attacked by unknown persons in Gujarat.
Congress vice-president Rahul Gandhi's car was attacked with stones while he was travelling to the flood-affected Banaskantha district of Gujarat on Friday. Even though the Congress vice-president escaped unhurt, several cars in the convoy were damaged, their windowpanes smashed and some of the SPG commandos were reportedly injured in the incident.
Here are the reactions from various politicians across the country:
Congress spokesperson Abhishek Manu Singhvi: Rahul Gandhi was attacked with cement bricks by BJP goons, SPG with him suffered minor injuries; should be condemned unequivocally. Are we reaching a space in our democracy where political opponents are not going to be allowed to practice democratic politics?
Milind Deora: Shocked to learn about today's attack on Rahul Gandhi in Gujarat. Glad he's unhurt. Misuse of power to silence opposition, media & India Inc.
Sachin Pilot: What sort of politics is theBJP govt practicing?allowing such attack on Rahul Gandhi's vehicle.this must be condemned in the strongest terms
For all the latest India News, download Indian Express App