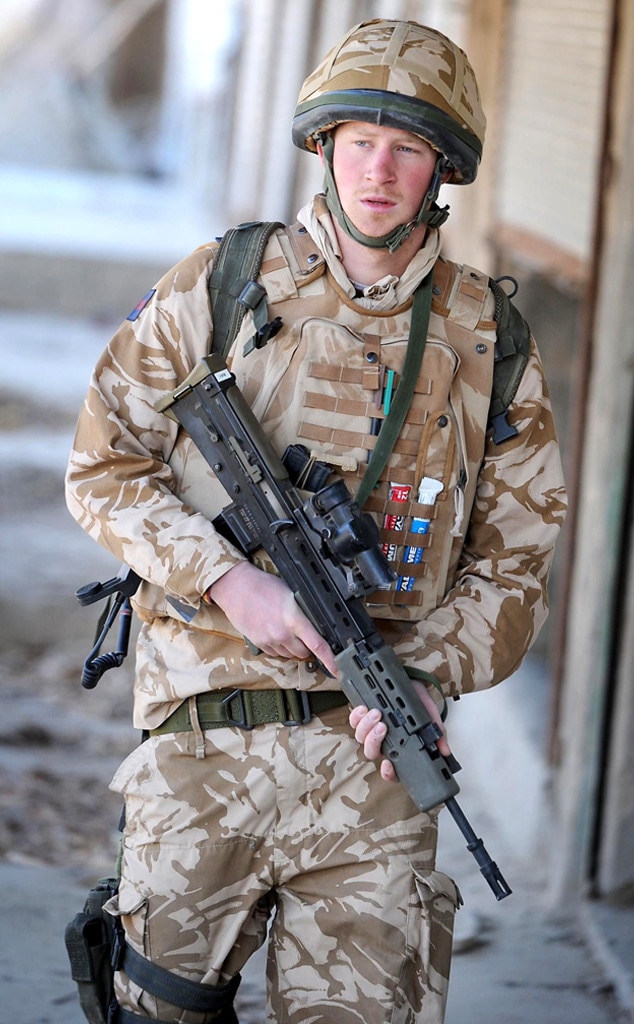 John Stillwell/PA Wire
Prince Harry, who served on two front-line tours of duty in Afghanistan with the British Army, had a compelling and very revealing conversation for Forces TV with Paralympic medal winner and former Invictus Games captain Dave Henson, in which he opened up about a topic he's mostly steered clear of: the 1997 death of his mother, Princess Diana of Wales. 
"I've got plenty of issues but none of them really relate to Afghanistan, but Afghanistan was the thing that triggered everything else, said the Royal. "Not to get too personal, if you lose your mum at the age of 12 then you've got to deal with it and the idea that….15, 17 years later I still hadn't dealt with it, Afghan was the moment. I was like 'right—deal with it.'"
In 2014, after his second tour, Prince Harry, who served one tour of duty in 2008 and another 20-week tour of duty from September 2012 to January 2013, created the Invictus Games, an annual, international Paralympic-style multi-sport event, in which wounded, injured or sick armed services personnel and their associated veterans compete.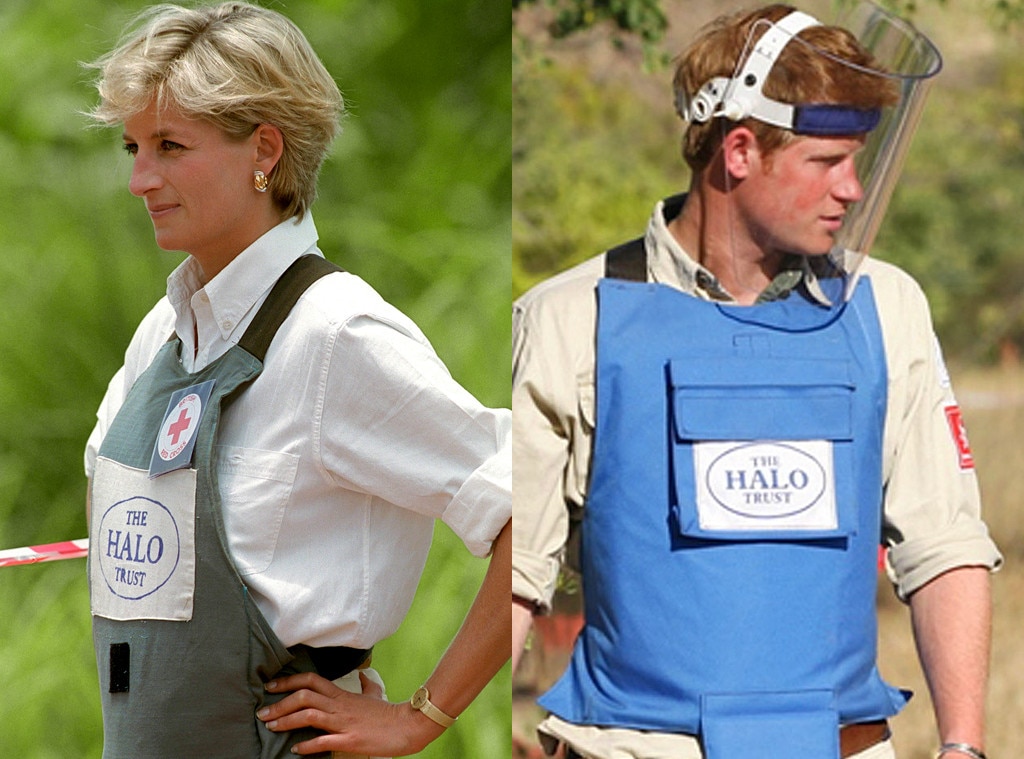 The HALO Trust/Getty Images, Tim Graham/Getty Images
In the interview, Harry says that he's found healing in the games, which include a wide array of sports including wheelchair basketball, sitting volleyball, and indoor rowing.
"Going through Invictus and speaking to all the guys about their issues has really healed me and helped me," admitted the high-profile Brit.
Princess Diana was well known for her humanitarian and charity work. It appears as if Harry has taken on his mother's notable trait of helping others. 
The Prince told Henson: "For me, Invictus has been a sort of cure for myself…There was many times in my early life and also many times in Afghan and coming back from Afghan when you actually feel helpless."
He added: "Once I plucked my head out of the sand, post-Afghan…It had a huge, life changing moment for me as well—'Right, you are Prince Harry, you can do this, as long as you're not a complete tit, then you're gonna be able to get that support, because you've got the credibility of 10 years' service and therefore, you can really make a difference'."
In the interview, the Prince, who is dating American actress Meghan Markle, describes another love in his life—the armed forces.
"The military was the university of life. Afghanistan was the experience of your life," said Harry. "I've never met anyone now who can't speak positively of their time in the military. Of course we had bad days but the good days far outweigh that."
Prince Harry: My Journey will be broadcast in the UK on Wednesday, June 21 at 8 p.m. on Forces TV.