It's a royal reunion!
Prince Harry met Harry Styles in public for the second time Thursday, only this time he met Harry Styles, Movie Star! The two were spotted shaking hands and chatting on the red carpet at the premiere of Christopher Nolan's new World War II action drama film Dunkirk at Odeon Leicester Square in London. Styles plays a British soldier in the movie, which marks his major onscreen acting debut.
The two were joined by three army veterans who served in Dunkirk, Kosovo and Afghanistan. Harry is a former British Army Apache helicopter pilot and has served two tours in Afghanistan. He left the military in 2015 after 10 years of service.
The prince also chatted with other stars from the film.
The two Harrys had first met publicly in 2015 in London at the Royal Variety show, where a then-long-haired Styles performed with his group One Direction, which is currently on a hiatus. Styles and his band mates met the prince's brother Prince William and his wife Kate Middleton at the annual event the year before.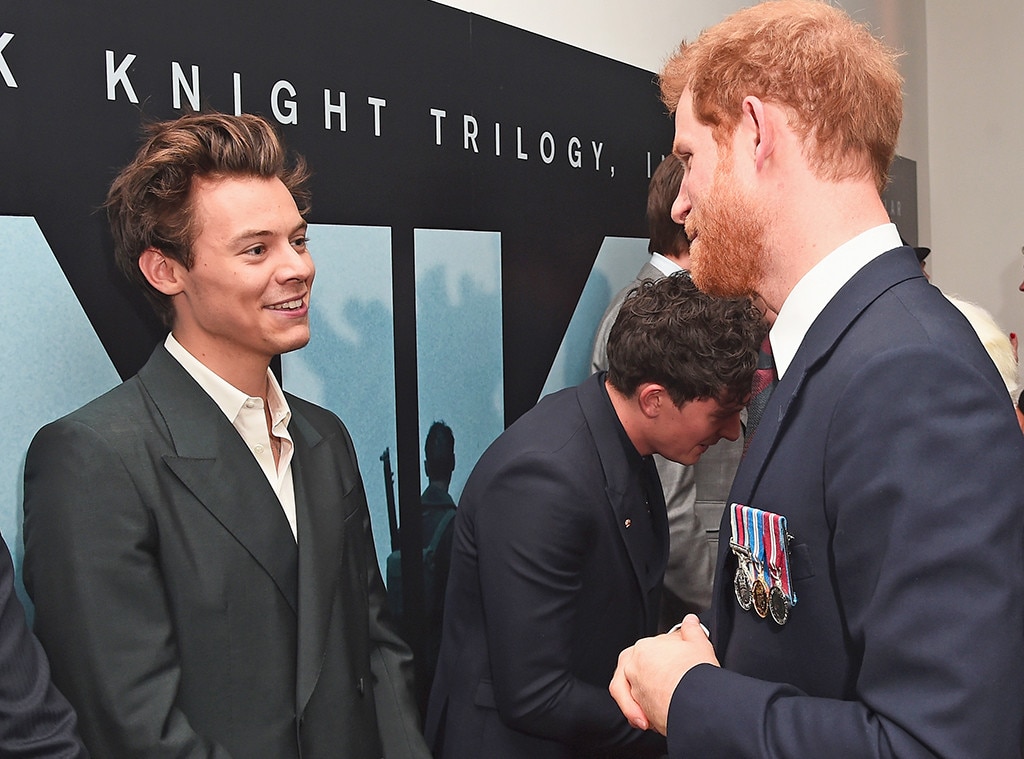 Eamonn M. McCormack – WPA Pool/Getty Images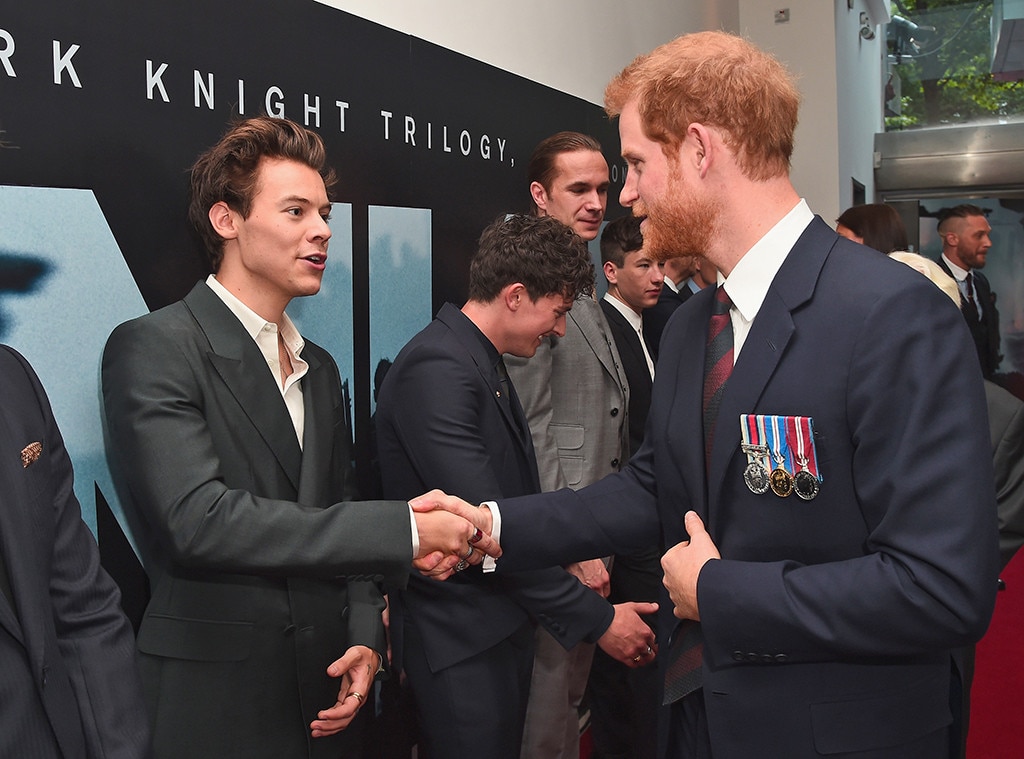 Eamonn M. McCormack – WPA Pool/Getty Images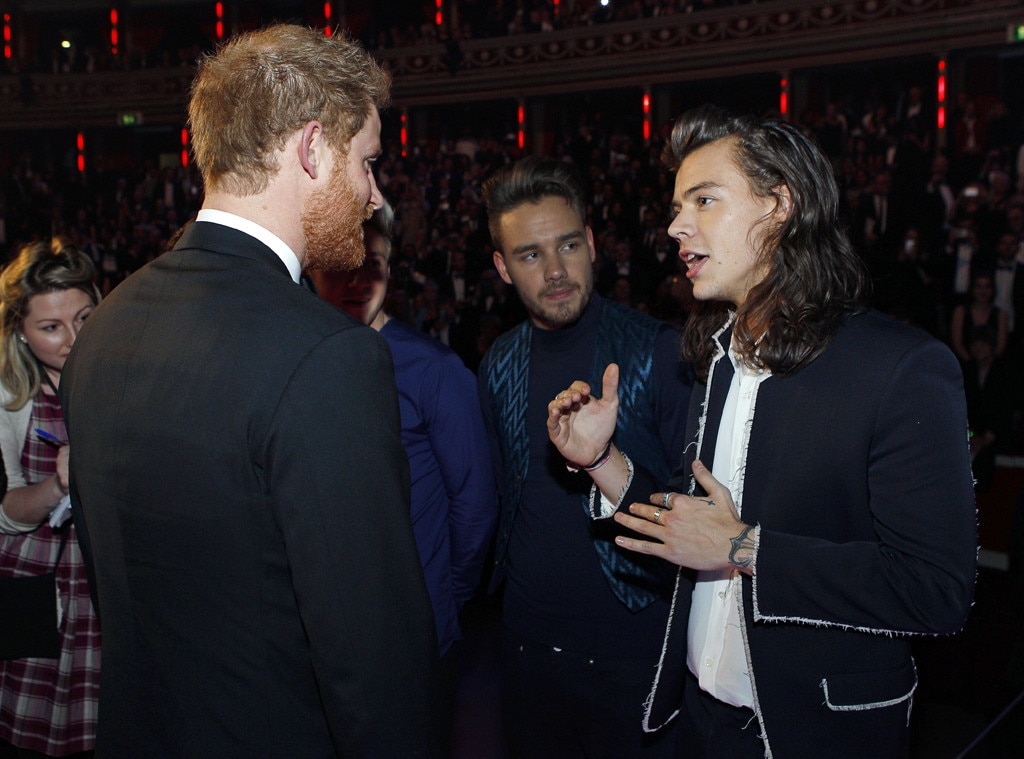 Matt Frost/ITV/REX/Shutterstock
At the Dunkirk premiere, Styles talked to reporters about the movie and signaled that he may not act again.
"I'd do this one again but it may be one and done," he said. "I'd do this one again."
"I really loved it, I really loved working on this film and working with, obviously, everyone who was involved, and Chris and the actors, and the crew and everything," he told E! News earlier this month. "I really enjoyed the experience, it was good fun."