Last Updated: 19/06/17 1:17pm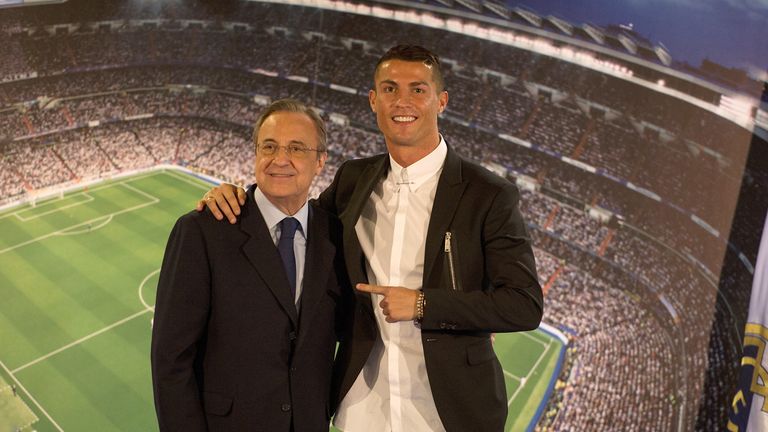 Florentino Perez is expected to speak about Cristiano Ronaldo's future on Monday evening
Real Madrid president Florentino Perez is set to speak about Cristiano Ronaldo's future on Monday evening as speculation continues to mount over a possible Manchester United return.
According to Sky sources, the 32-year-old wants to leave Spain and a source close to the player says former club Manchester United are very close to his heart.
United sold Ronaldo to Real Madrid in the summer of 2009 for £80m and they have tried to set up a deal for his return on at least one occasion since his departure.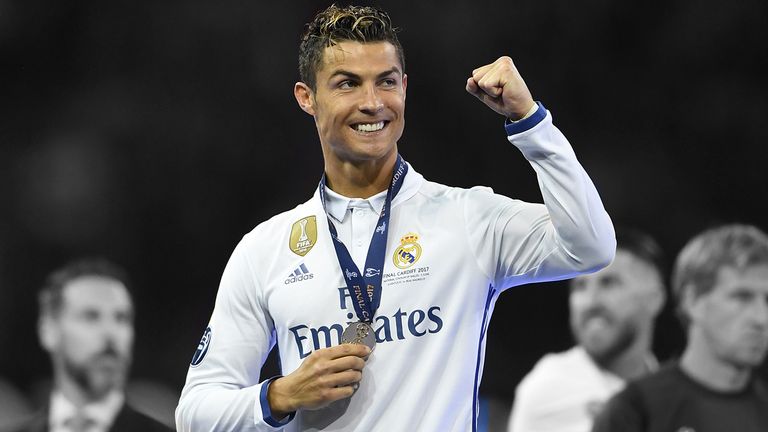 Cristiano Ronaldo could be on his way out of Real Madrid
The 32-year-old is thought to have been "outraged" by what he feels is unfair treatment by Spanish tax authorities, making him determined to quit the club and the country.
According to Sky sources, Ronaldo feels he has been singled out for disproportionate treatment after prosecutors accused him of defrauding the authorities of £12.8m.
Free-spending PSG have also been linked with a move for Madrid's disgruntled star, who only signed a new five-year contract in November, while Bayern Munich have announced they are not interested.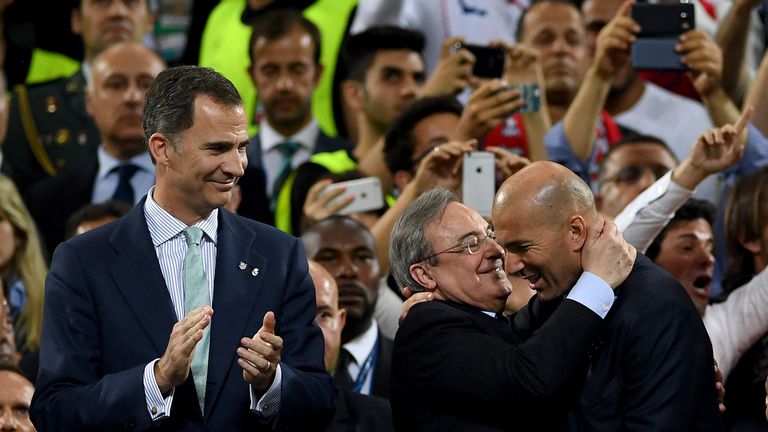 Florentino Perez (left) has been re-elected as Real president until 2021
Speculation over Ronaldo's future is set to be broached later on Monday by Real president Perez, who stood unopposed for re-election this month and will now continue at the head of the European and Spanish champions until 2021.
Spanish radio station Onda Cero say Perez will "give his version of the 'Ronaldo case"' in an interview with them late on Monday evening, while an event marking his re-election will be held at 6.30pm UK time at the Bernabeu's presidential box.
The Madrid electoral board met overnight and, with no other candidate putting themselves forward for election ahead of the deadline, it was confirmed that the long-serving Perez would continue in the role, taking his overall stay in the position to 18 years.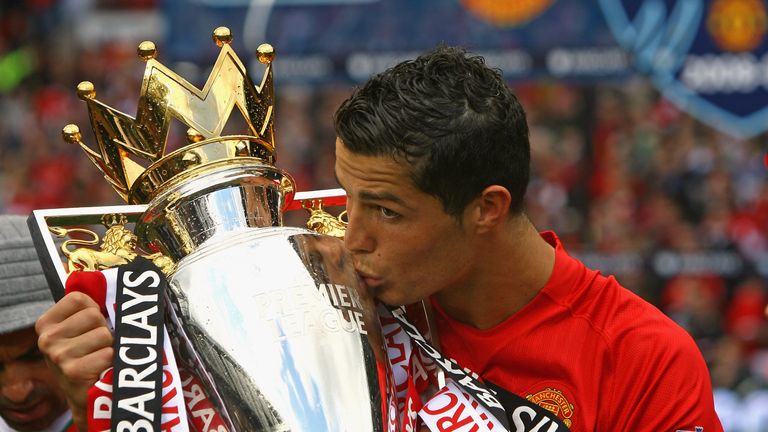 Ronaldo played at United between 2003 and 2009
The 70-year-old, who was re-elected in 2009 having previously held the post between 2000 and 2006, is the second most successful president in Real's history in terms of football trophies won during his tenure, behind only Santiago Bernabeu who served between 1943 and 1978 and who the club's stadium is named after.
Perez's latest four-year term will begin as many of his previous ones have – with frenzied transfer speculation about which big-name players might arrive at the club and, perhaps more crucially in this instance as Ronaldo's future dominates the headlines, who might end up leaving.