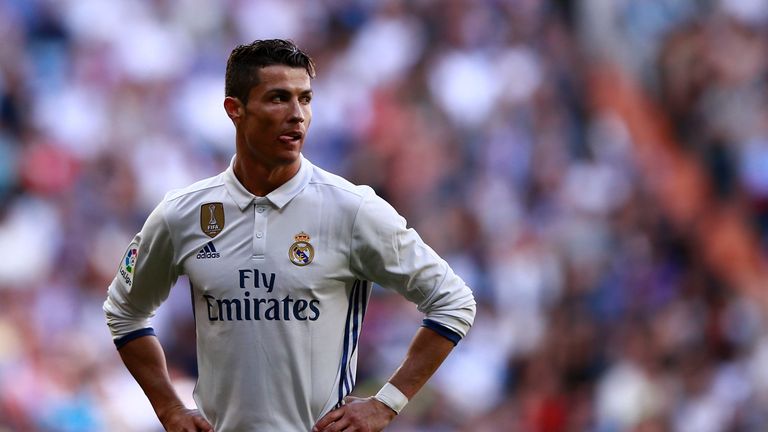 Cristiano Ronaldo is understood to want to leave Spain and return to Man Utd
Florentino Perez insists Real Madrid are not contemplating Cristiano Ronaldo's departure this summer.
The veteran forward is understood to want to leave Spain and is interested in returning to Manchester United, having become angry about the way he has been treated by Spanish tax authorities.
Spain's prosecutor's office in Madrid filed a tax fraud lawsuit against the Portugal forward last week, but newly-elected Real president Perez has described the entire situation as "very strange".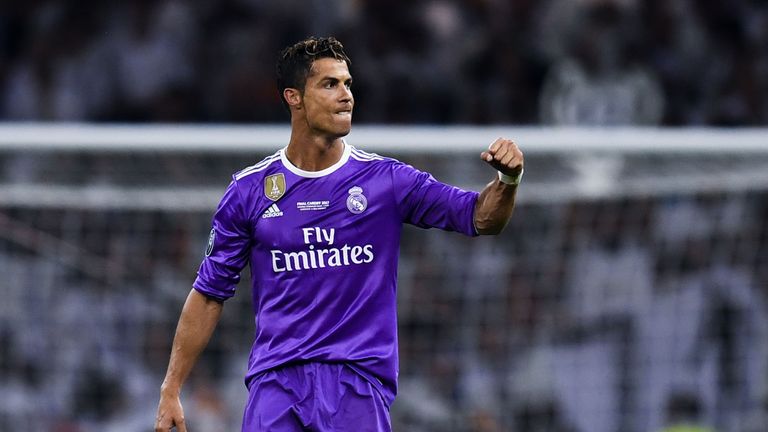 "I have not spoken with him since Cardiff. All this is very strange."
Florentino Perez
Speaking to Spanish radio station Onda Cero, he said: "I do not want to draw conclusions. I know Cristiano; he's a great guy and a professional. All this is very strange.
"I have not spoken with him since [the Champions League final in] Cardiff. I've heard everything through the newspapers.
"Not I nor anyone at Madrid is contemplating that Cristiano could leave the club. We are very relaxed about this. I have not spoken to any [other clubs].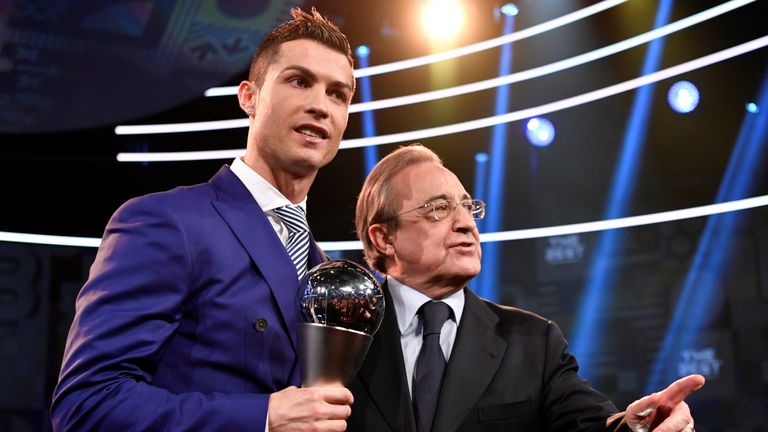 Florentino Perez (right) was re-elected as Real Madrid president on Monday
"No one has made us a single offer; not for Cristiano Ronaldo, not for Alvaro Morata, not for James Rodriguez."
Ronaldo is currently on duty with Portugal at the Confederations Cup in Russia and, according to Sky sources, he remains "fine, professional and 100 per cent committed to the national team".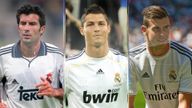 Time for another Galactico?
Florentino Perez has been re-elected as Real Madrid president and history suggests a Galactico signing will follow
Perez expects to hold talks with Ronaldo soon after the tournament's conclusion and hailed the 32-year-old's integrity as both a player and a person.
"What happened to him has affected his credibility. He will surely tell us and we will see what happens," Perez said.
"The tax issue I do not know well. Our obligation is to comply with tax duties. The principle is that, starting from that principle, and Cristiano has always had the will to fulfil because I know him as a person.
WATCH: Bryan Swanson reports that Ronaldo is putting all speculation about his future to one side at the Confederations Cup with Portugal
"He has to fulfil his fiscal obligations, like all. His lawyers have said he has never hidden anything, and I believe in his credibility. If there is no concealment, there is no bad faith, and his lawyers say there has been no concealment so there is no will to cheat."
Perez also said Real Madrid have not made an offer for Kylian Mbappe, after the Monaco striker said the Spanish club had been trying to recruit him since he was 14.