By:
PTI
| New Delhi |
Published:August 7, 2017 6:15 pm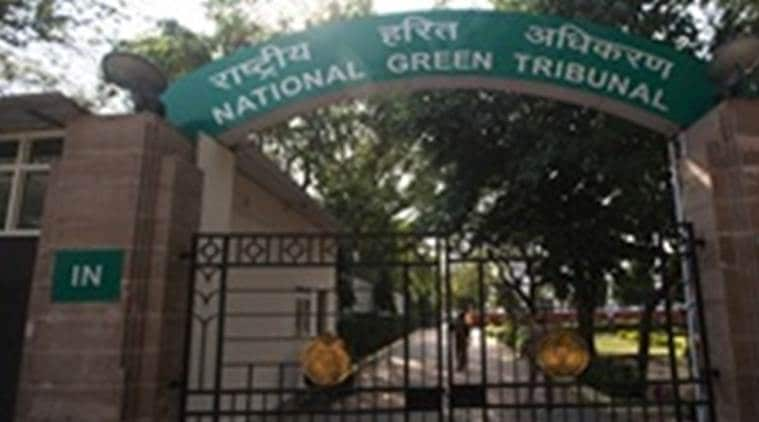 National Green Tribunal. (File/Photo)
The National Green Tribunal has rapped four northern states — Punjab, Haryana, UP and Rajasthan — for not submitting action plans to prevent pollution emanating from crop burning after the harvesting season. A bench, headed by NGT Chairperson Justice Swatanter Kumar, warned the state governments that if they failed to comply with its directions, it would order attachment of the treasury account of the states. "Despite our judgement and subsequent orders, the state government have failed to comply with the directions and take preventive precautionary and controlling measures for air pollution resulting from crop residue burning.
"We grant last and final opportunity requiring them, at least, to file action plans with complete accountability and elements of performance, within one week… (If) compliance is not made, we will be compelled to attach the treasury account of the states concerned," the bench, also comprising expert member B S Sajwan, said.
The matter has been fixed for further hearing on August 11.
Earlier, the tribunal had directed the Delhi, Haryana, Uttar Pradesh, Punjab and Rajasthan governments to state how the field staff of the departments concerned and the state pollution control boards were going to control pollution caused by crop residue burning.
The NGT had earlier fixed the environment penalty amounts per incident of crop burning to be paid by small land owners having less than two acres of land at Rs 2,500, medium land owners holding over two acres and less than five acres at Rs 5,000 and those owning over five acres at Rs 15,000.
It had also directed the state governments to take coercive and punitive action against persistent defaulters and asked them to withdraw the assistance provided to such farmers.
The green panel had said the five states — Rajasthan, Uttar Pradesh, Punjab, Haryana and Delhi — which had issued notifications prohibiting agriculture crop residue burning, should ensure that these notifications were enforced rigorously and proper action was taken against the defaulters.
The NGT's order had come on a plea by environmentalist Vikrant Tongad who had sought a ban on burning of agricultural waste and remnants in open fields.
For all the latest India News, download Indian Express App