By Udeme Akpan
LAGOS—THREE former ministers of power, late Dr. Olusegun Agagu, Senator Liyel Imoke and Prof Chinedu Nebo,  have cases to answer in Nigeria's alleged N11 trillion corruption in the power sector.
In its latest report obtained by Vanguard, Socio-Economic Rights and Accountability Project, SERAP, stated: "One of the findings of this research is that policy inconsistencies had fuelled corruption and ineptitude in the power sector.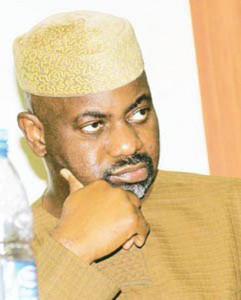 Imoke
"The current political dispensation beginning in the year 1999 has so far witnessed a huge turnover of power ministers. These ministers have been reshuffled or removed for varied reasons ranging from incapacity to corruption to needless political considerations.
"In this segment, the report takes a look at the dispositions, achievements and failures on the part of past ministers of Power from 1999 to 2015 with a view to ascertaining whether the problems are the sector itself in terms of its nature or complexities or inherent greed, incompetence and corrupt attitudinal dispositions of the Nigerian political class/actors. "
Investigation
Consequently, SERAP has urged Mrs. Fatou Bensouda, Prosecutor International Criminal Court, ICC, to use her "good offices and leadership position to investigate whether the allegations of widespread, systematic and large-scale corruption in the electricity sector since the return of democracy in 1999 and under the governments of former presidents Olusegun Obasanjo, Umaru Musa Yar'Adua and Goodluck Jonathan in Nigeria amount to crimes against humanity within the jurisdiction of the International Criminal Court, and to prevail on the Nigerian government to surrender all suspected perpetrators for trial by the ICC."