By Andrew Dickson
Last Updated: 25/05/17 1:56pm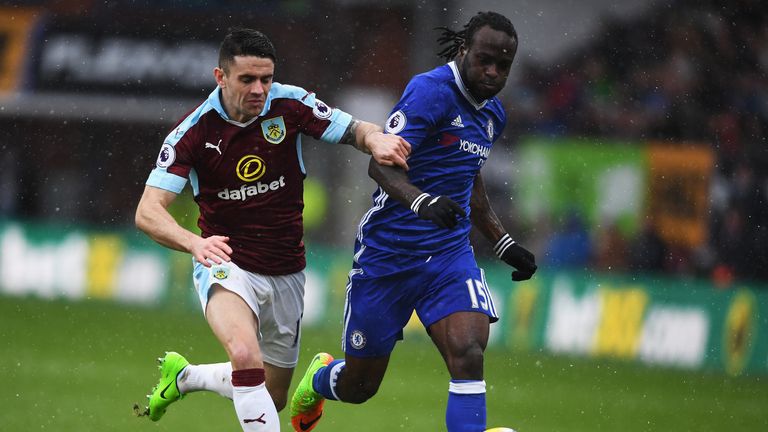 Victor Moses was a key figure for Chelsea as they won the Premier League this season
Victor Moses says Antonio Conte has helped him enjoy football again after giving him a second chance at Chelsea this season.
The 26-year-old has been one of the surprise stars of the Stamford Bridge side's title-winning campaign after spending the last three seasons on loan to Liverpool, Stoke and West Ham.
Although he played regularly and impressed at Stoke and West Ham, previous Chelsea boss Jose Mourinho seemed unconvinced by the Nigerian international.
Conte has integrated Moses into his team as a wing-back, however, and the former Wigan player thrived as the west London club claimed their fifth Premier League title.
Moses is now aiming for a double in this weekend's FA Cup final against Arsenal and said: "That would be a great achievement for me.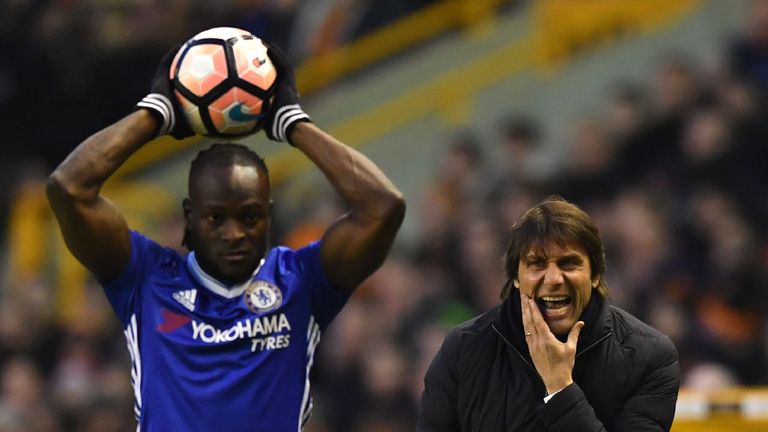 Moses has shown his gratitude to Antonio Conte for giving him a chance to impress at Chelsea
"We've got a new manager here who's willing to give everyone an opportunity. He gave me that opportunity and I didn't look back after that.
"I'm very pleased with that and I just want to keep improving in every game I play. It's a new role for me and I'm still getting used to it.
"I'm more focused now than ever. I'm enjoying my football again. The more games you play, the more experience you get and I'm enjoying that so far this season.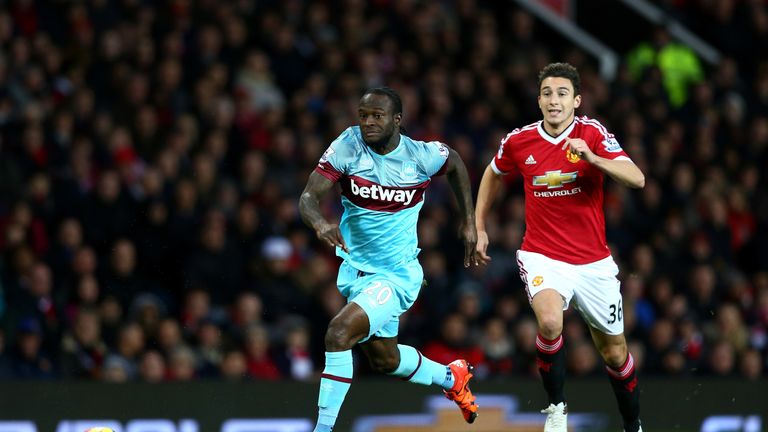 Moses has had three loan spells away from Chelsea at Liverpool, Stoke and West Ham
"It's from the manager, he's given me a lot of confidence – not just me personally, but the other boys as well. He gives every single one of us confidence to go out there and enjoy our football."
Conte has claimed Arsenal are favourites to win at Wembley on Saturday, despite the fact his Chelsea team finished 18 points ahead of Arsene Wenger's.
Moses – a scorer of four goals in 39 appearances this term – added: "If he says Arsenal are the favourites, then… I don't know. But we've got good players who can win us games.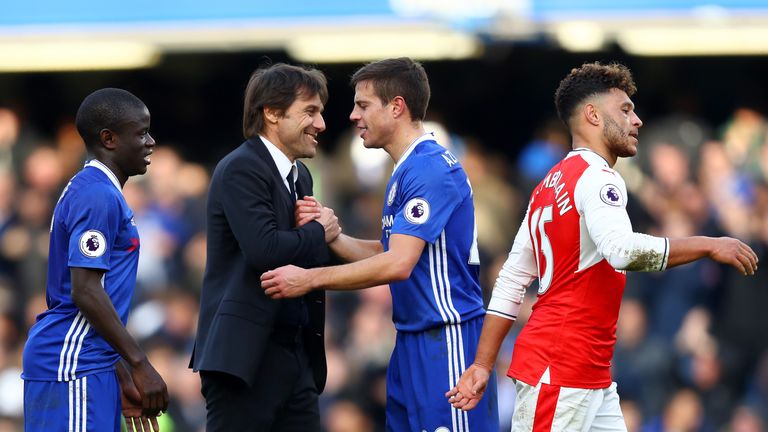 Conte claims Arsenal are favourites against Chelsea this weekend, despite finishing 18 points ahead of them at the top of the Premier League
"We don't feel any pressure, we're just taking this game as it comes. We think we're good enough to beat Arsenal but it's not going to be an easy game.
"We've got the league title and they're going to want to win because they missed out on the top four. We're going to try and stop them because we want the double."
Watch Kell Brook vs Errol Spence Jr, from Bramall Lane, Sheffield, May 27, live on Sky Sports Box Office. Book the event online here or via your Sky remote.