Less than two months after Mobb Deep rapper Prodigy passed away at just 42-years-old, his cause of death has been revealed.
E! News can confirm the hip-hop star died from accidentally choking. Ahead of his sudden passing, the rapper choked on an egg in the hospital where he was being treated for sickle cell anemia. The investigation to decide whether it was the choking or the symptoms of his disorder—which we're told he'd been battling for days—that ultimately led to his passing is now complete. 
Prodigy was performing in Las Vegas the weekend before his death on the Art of Rap tour with artists Ice-T and Ghostface Killah. We're told he was hospitalized in the desert city due to complications associated with sickle cell, which can make people more prone to dehydration and a weakened immune system.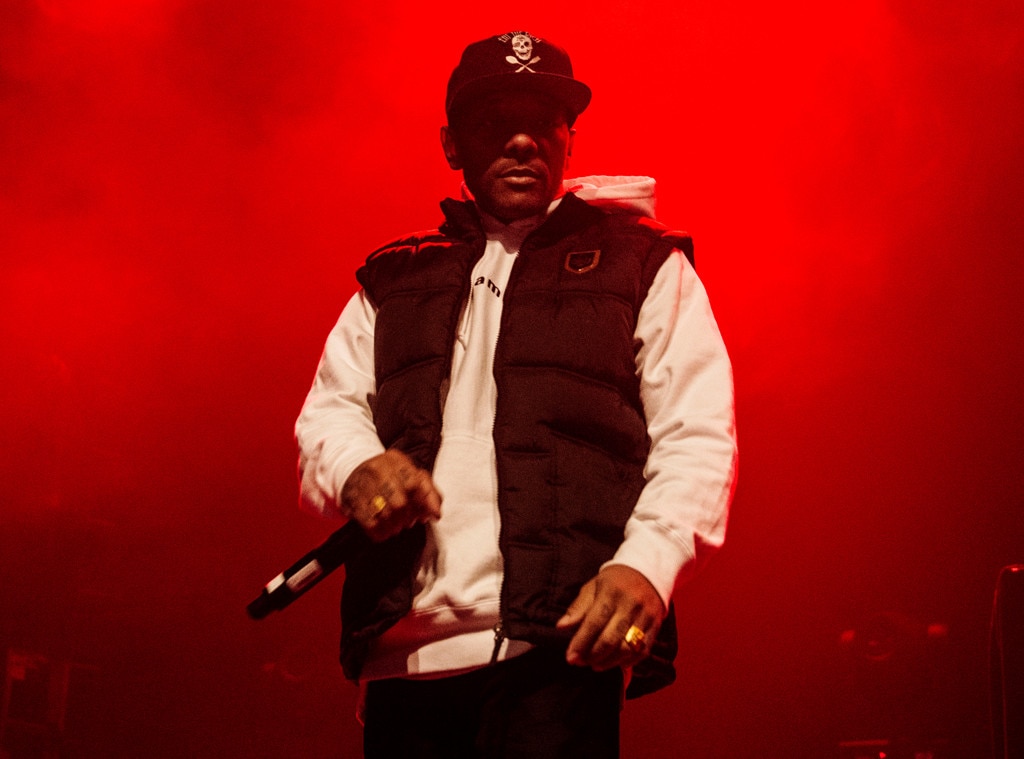 Ross Gilmore/Redferns via Getty Images
"It is with extreme sadness and disbelief that we confirm the death of our dear friend Albert Johnson, better known to millions of fans as Prodigy of legendary NY rap duo Mobb Deep," his rep said in a statement. "Prodigy was hospitalized a few days ago in Vegas after a Mobb Deep performance for complications caused by a sickle cell anemia crisis."
The statement continued, "As most of his fans know, Prodigy battled the disease since birth. The exact causes of death have yet to be determined. We would like to thank everyone for respecting the family's privacy at this time."
News of Prodigy's passing first hit social media when rapper Nas shared a photo of his close friend with a tribute.  "QB RIP King P," he wrote to his followers. "Prodigy 4 Ever." 
Ice-T took to Twitter, writing, "Oh my God…..! I just got the news that Prodigy passed away. I'm speechless.. I was just with him. Devastated." 
Hip-hop greats including 50 Cent, LL Cool J, Ice-T, d Remy Ma, Fat Joe and Havoc, who was Prodigy's groupmate in the popular rap duo, attended his funeral in New York City.