Mauricio Pellegrino's playing style at Southampton was too negative, says Matt Le Tissier after the Argentine was sacked.
Southampton sit 17th in the Premier League, a point above the drop zone with eight games remaining after a run of just one win in 17 games.
Southampton legend Le Tissier could see the sacking coming, and says the fans had expected a certain style of play after success under Mauricio Pochettino and Ronald Koeman in previous years.
The Sky Sports pundit said: "It's probably very similar to last season, the club had become very accustomed under Mauricio Pochettino and Ronald Koeman of having a team very much on the front foot, creating lots of chances and scoring lots of goals, being in games and giving the big boys a run for their money.
"Unfortunately in the last couple of seasons, that hasn't been the case. We've been a fairly negative side, not on the front foot that much, and certainly not scoring the amount of goals to take us to a good position in the league.
"Whenever a manager goes that long, winning one game in 17, I think everybody understands in football these days that the guy is under serious pressure."
Le Tissier added the Virgil van Dijk saga in the summer, where the club refused to sell the defender to Liverpool before a big-money move to Anfield in January, may have disrupted Southampton in the first half of the season.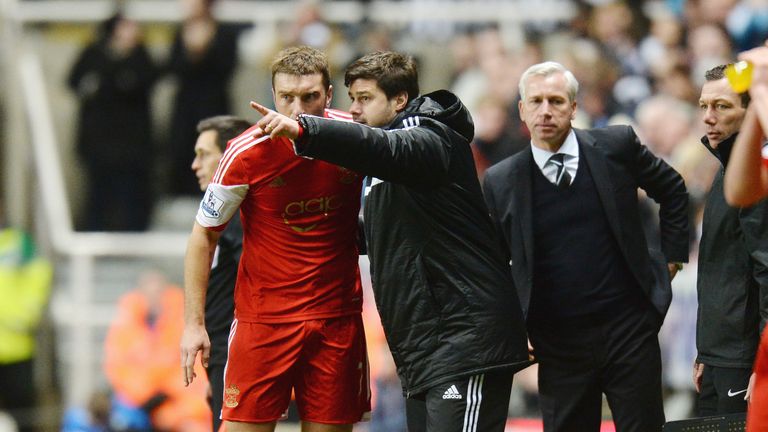 "I think that was probably something that, looking back with hindsight, the club would probably regret, trying to keep him in the summer," he said.
"They tried to do the right thing by the fans, in terms of not selling their best player every season, but sadly that did appear to backfire, and that situation probably didn't help the performances in the first half of the season.
"But that's life, that's football, those decisions were made with the best intentions and it didn't turn out right. It's now time to move on, appoint a new manager, and get out of the trouble we are in at the moment."
Le Tissier, who played 443 league games for Southampton over a 17-year stint, added blame should not just lie at the door of the manager, and wants the next boss to bring fresh impetus to the under-performing players.
He said: "It takes character, big personalities in the changing room, to step up to the plate when it's needed. And hopefully, the new manager will bring fresh impetus to the players.
"Yes, you can lay the blame at the manager's door at how the team has played and been set but, but at the end of the day the players out on the football pitch have got to do the business."
Also See:
Ryan Mason will have Tottenham support, says Mauricio Pochettino