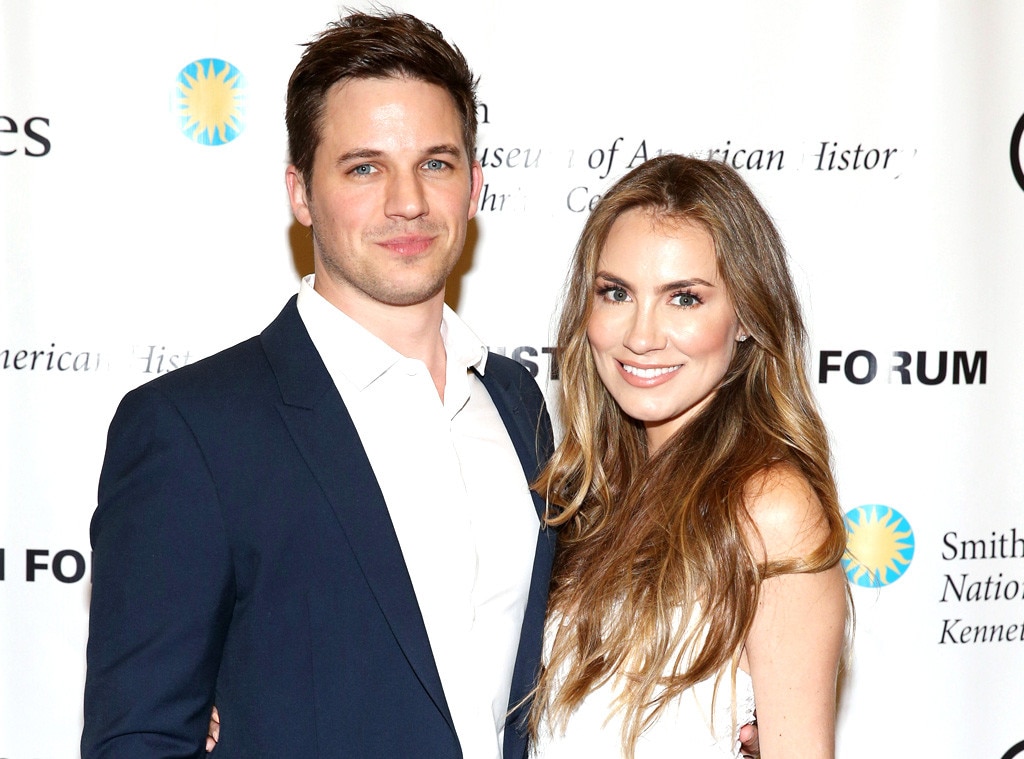 Tasos Katopodis/Getty Images for Sony Pictures Television
In a few months' time, Timeless star Matt Lanter will become a first-time father!
"We are both overjoyed to be blessed with this new addition to our family! I think we are most looking forward to experiencing all of the firsts. First steps, first words, first everything," Matt and his wife, YouTuber and blogger Angela Lanter, told People. "We keep picturing the quiet moments (after the loud ones, of course) and morning snuggles with our baby!" Together since 2009 and married since 2013, the couple currently lives in L.A. with their Maltipoo pup, Ahsoka.
Angela, who's battled endometriosis for over 10 years, also blogged about her pregnancy. "I never thought that getting pregnant would be a breeze for us. When that pregnancy test showed up positive, shocked doesn't begin to explain my feelings. After a trip to my surgeon back in March, I was planning to have another laparoscopy this summer…That's when God laughed and said He has other plans for us," she said. "The very next month I was pregnant!"
"Matt and I are overjoyed to be entering into parenthood. We've always dreamed of having our own family. This secret has been the hardest we've ever had to keep," Angela said, adding that she and Matt (who starred as Liam in The CW's 90210) hoped to wait "until the time was right."
Angela is currently in her second trimester.
"My first trimester was a little rough. I was sick before I even found out that I was pregnant! Every single symptom I've had has served as a reminder of the miracle God has given us. I'm now four months along and started feeling the baby move for the first time just a couple days ago. Hearing the heartbeat for the first time, seeing our first ultrasound and feeling the first movements have all been moments that we'll never forget!" she blogged. Talking to People, she added, "After battling endometriosis for many years, we are just so beyond thankful to have the chance to become parents. Matt has gone above and beyond any expectation I could have had. From taking care of me when I'm feeling sick, to never missing a doctor's appointment."
Matt admitted, "It's been a roller coaster ride so far!"
The Lanters will be discussing Angela's pregnancy in a weekly podcast titled Hello Bump. "At first, it started out as an idea to just be able to go back and listen to our experience," the actor told People, "but the more we thought about it, the more we thought it may be fun to share our journey with others who have been or may be in our position one day." His wife blogged, "I'm being more open, honest and vulnerable in this podcast about my pregnancy than I ever have been before. If you want to know all the details (good, bad, and ugly!) and hear us tell it like it is…I think you'll have a laugh or two with us as we dive into uncharted waters (for us)."