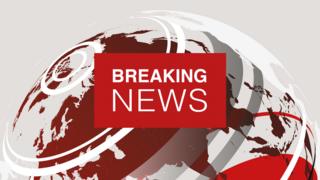 President Donald Trump has signed into a law a bill which imposes new sanctions on Russia for their alleged meddling in the 2016 election.
The White House had indicated that Mr Trump would sign the bill after it had passed through both houses of Congress.
But on Tuesday, US Secretary of State Rex Tillerson said he and the president are not "very happy" about the bill.
Russia denies interfering in the US election, and Mr Trump has denied colluding with Russia.