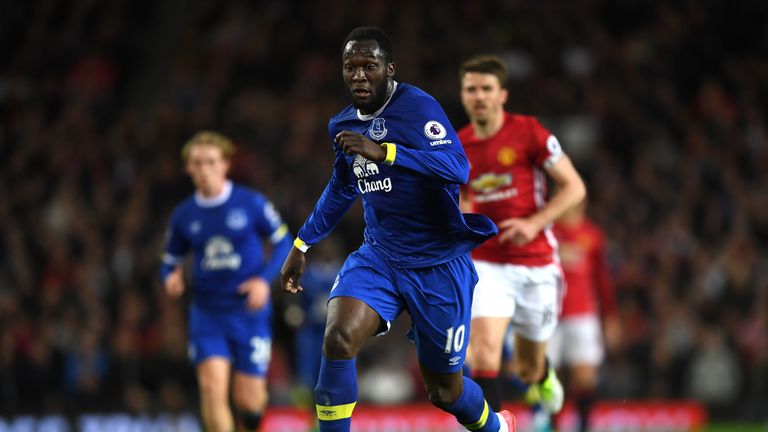 Man Utd have agreed a £75m fee for Everton's Romelu Lukaku
All you need to know about Romelu Lukaku's potential big-money move from Everton to Manchester United.
On Thursday, we reported Manchester United had agreed a £75m fee with Everton to sign Romelu Lukaku, according to Sky sources.
Here, Sky Sports News HQ's James Cooper explains how the story unfolded – and what impact it will have on another United target, Alvaro Morata of Real Madrid…
James Cooper explains the latest on the talks between Manchester United and Everton over striker Romelu Lukaku
Manchester United have had a £75m offer for Everton's Romelu Lukaku accepted. How long has this deal been in the making?
I was told this deal has been weeks in the making. It isn't just something they've swooped on today or this week.
Jose Mourinho gave executive vice-chairman Ed Woodward his transfer wish list at the start of May and there were four options for each of the four or five positions he wanted to improve. What I'm told is that, from the word go, Lukaku was the number one target for the striker berth.
I think everybody else assumed Lukaku going to Chelsea was a done deal and that allowed them to go about their work under the radar, without anybody even thinking it was possible.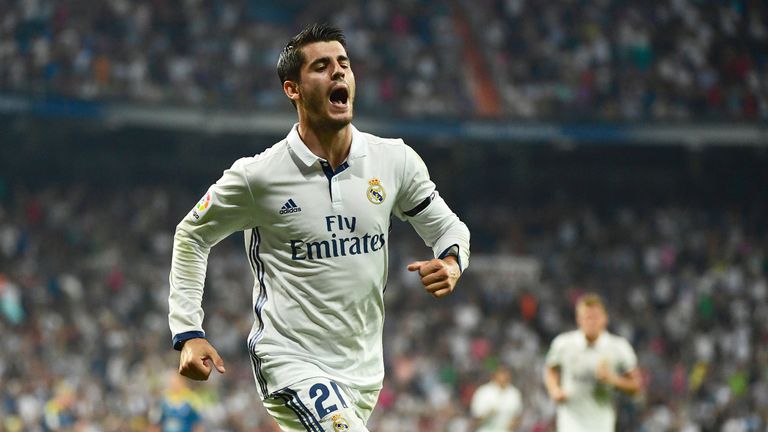 Man Utd say they have ended their interest in Alvaro Morata
However, Lukaku told my colleague Gary Cotterill last month he knew where he was going, and it seems like the deal was at a fairly advanced stage even then.
When do you expect the Lukaku deal to be completed?
Manchester United's players return to the club for testing on Saturday. They then go on to Los Angeles on Sunday for pre-season, with open training on Monday and double sessions all next week.
But, in some ways the pressure isn't on to get him in for that. They have friendlies against LA Galaxy and Real Salt Lake before they play Manchester City, Real Madrid and Barcelona. They'd ideally like to have him for the three major games.
Of course, if they can get him in before the weekend that would be great – but it won't make too much difference.
United were heavily linked with Real Madrid's Alvaro Morata, why did they prefer the Lukaku option?
There have been talks and negotiations about Morata but I think the sort of fees being talked about, even United were baulking at those figures.
Lukaku has proven he can score goals – and lots of them – in the Premier League, whereas Morata might be something of a gamble.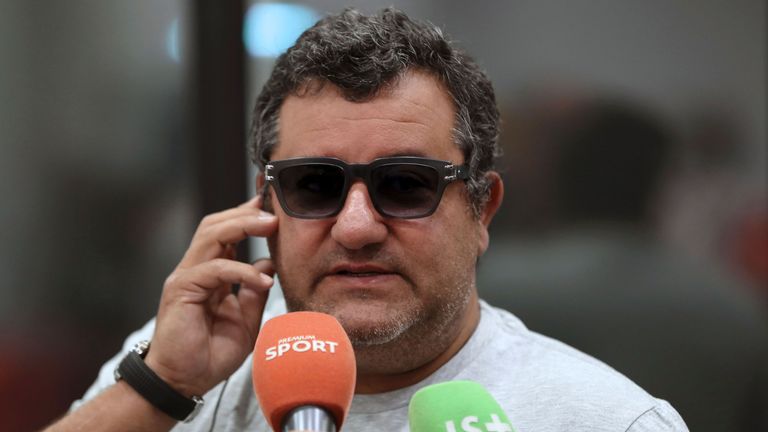 Lukaku's agent Mino Raiola also represents Paul Pogba, Zlatan Ibrahimovic and Henrikh Mkhitaryan
If you take the goals Zlatan Ibrahimovic scored out of the equation and you can't replace them, you've got a problem. United clearly feel confident Lukaku can fulfil that role.
So will the purchase of Lukaku end United's interest in Morata?
Manchester United are telling me Morata is no longer of interest. But games do get played at this stage. I'm only second guessing here, but it may be that United feel they have been quoted too much for him.
By saying they have ended their interest and bringing in Lukaku, they have put the ball back in Real Madrid's court in terms of Morata. If Real Madrid want to sell a player who won't be a regular in their first team, they will have to lower their asking price.
Mino Raiola is Lukaku's agent, and he now has a number of key players at Old Trafford. How important is he in the process?
The common denominator in almost all the deals Mourinho has done at United, is Mino Raiola, the agent of Lukaku.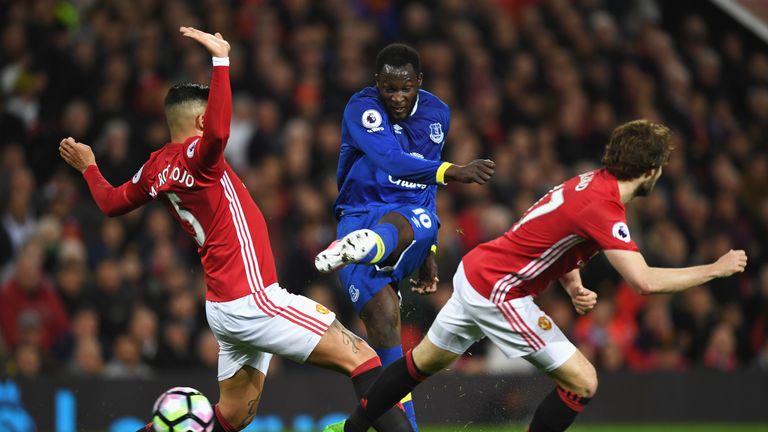 Man Utd have agreed a £75m fee for Everton's Romelu Lukaku
Raiola looks after Zlatan Ibrahimovic, Henrikh Mkhitaryan and Paul Pogba – the three major deals United did last summer. The club have invested an awful lot of money in his players and Ed Woodward will be confident he can get another top player through him.
On the other hand, there's probably a great deal of gratitude on Raiola's part, after he made so much money out of the three deals last year. He probably owes United one! Raiola and United will probably enjoy doing business together, the lines of communication will already exist.