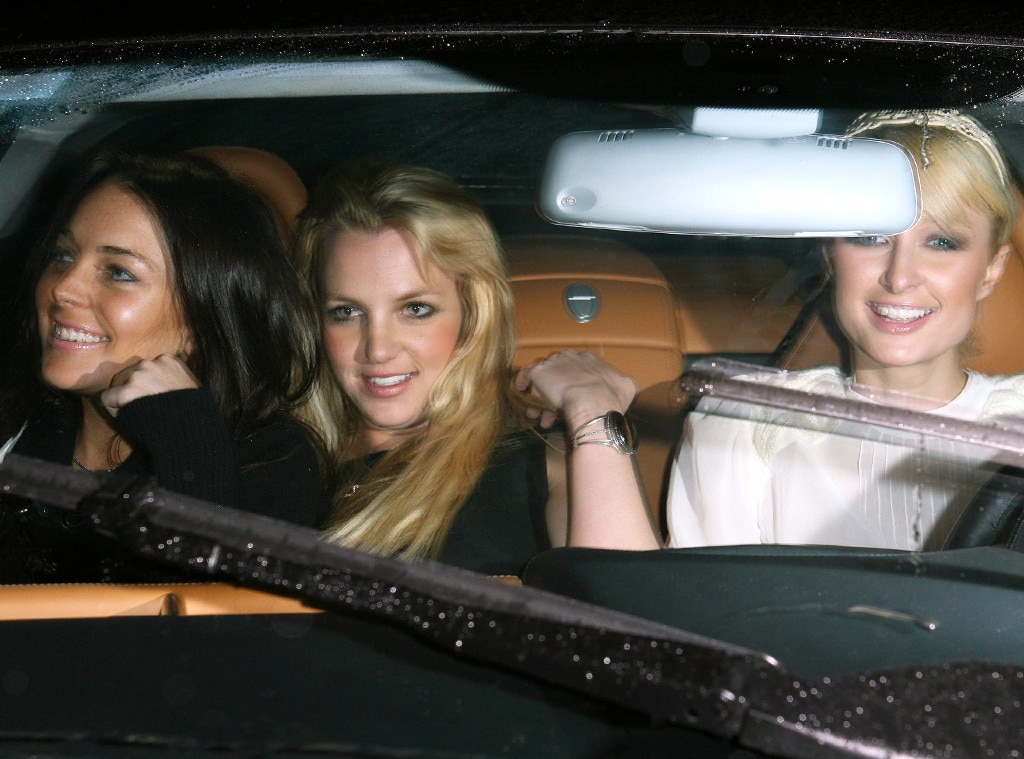 Alphax-MBF-Castro/X17online.com
Lindsay Lohan is missing her former party pals. 
Just five days before the actress celebrates her 31st birthday, Lohan penned a tweet requesting Paris Hilton, Britney Spears and Beyoncé's (Yes, Beyoncé) presence at her blowout bash in Greece. "#nicegirls @britneyspears @parishilton come to #mykonos for my birthday this weekend @Beyonce you too," LiLo wrote. 
It's been years since anyone's seen Paris and Lindsay walk a red carpet together, and who knows if Queen Bey has ever even crossed paths with the controversial star, but there's no denying Lohan's birthday wish is a major throwback to the early 2000s. 
Lohan and Hilton's infamous feud captivated tabloids a decade ago, especially one fateful night in November 2006 when the duo stepped out with Britney at Guy's Bar in West Hollywood. They arrived in an SUV together, but it was the pop star's exit sans underwear that really went down in Hollywood history. 
That same night while confronted by paparazzi, Paris urged Lindsay to tell the "truth" regarding the Mean Girls star's claim that her frenemy had thrown a drink at her.
"Paris is my friend. Everyone lies about everything. She's a nice person… I've known her since I was 15. Stop making us hate each other," Lindsay told photographers as she ducked into the car with Hilton behind the wheel. 
This debacle was, of course, preceded by Brandon Davis calling Lindsay a "firecrotch," his expletive-filled rant made Paris guilty by association as she stood by him giggling. Lindsay told Elle in 2006 that despite never having seen the video, the pair started prank calling her "screaming and saying the stuff that was said in the video."
"I don't want to fight with anyone. But obviously, she's very comfortable making videos," Lindsay quipped, referencing the heiress' sex tape. "I just feel like people need to think more before they act. Even me sometimes."
Since that admittedly eyebrow-raising period of time, it's clear Lindsay has put the past behind her and is ready to reunite with her one-time besties. So… Brit, Paris, Bey: Will you RSVP?