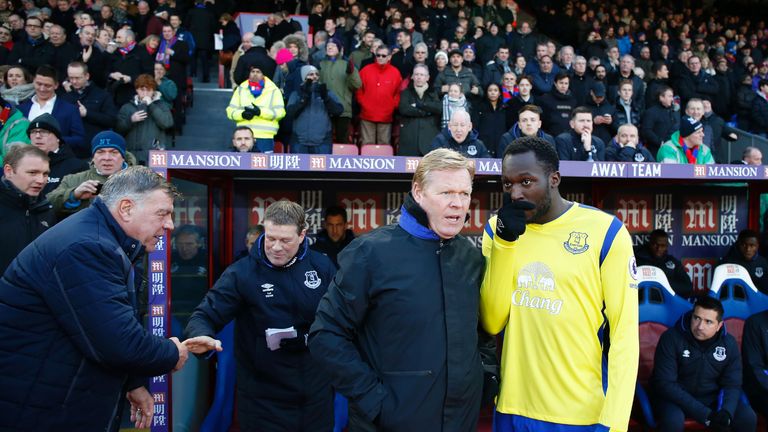 Romelu Lukaku's departure could help Ronald Koeman re-shape Everton
Everton may have sold their top scorer, but Romelu Lukaku's exit allows Ronald Koeman to shape the team in his style, writes Matt Cheetham…
Romelu Lukaku's time at Goodison Park appears over. For Everton, this leaves them without their player of the year and top scorer for the past four seasons, but that should not dampen expectations around Ronald Koeman's squad.
Lukaku's role was never more integral than during his final season on Merseyside, where he became the club's all-time record Premier League scorer, and the first Everton player to hit 25 League goals since 1985-86. He scored 40 per cent of his side's goals, registering five-times as many as any other team-mate – indeed, no Premier League club had anywhere near the disparity between their first and second top scorers.
Everton top scorers – 2016/17 Premier League
| Player | Goals | % of Everton goals |
| --- | --- | --- |
| Romelu Lukaku | 25 | 40% |
| Ross Barkley | 5 | 8% |
| Seamus Coleman | 4 | 6% |
| Kevin Mirallas | 4 | 6% |
Shifting away from this reliance on an individual is the first way Everton can improve, and their active approach in this transfer window suggests they are keen to do just that. Sandro Ramirez and Davy Klaassen have been added, both of whom reached double figures last season, while other scoring options seem certain to follow. By finding a more even spread of scorers to replace Lukaku's goals, Everton can pose more varied threats and, more importantly, become an improved attacking unit.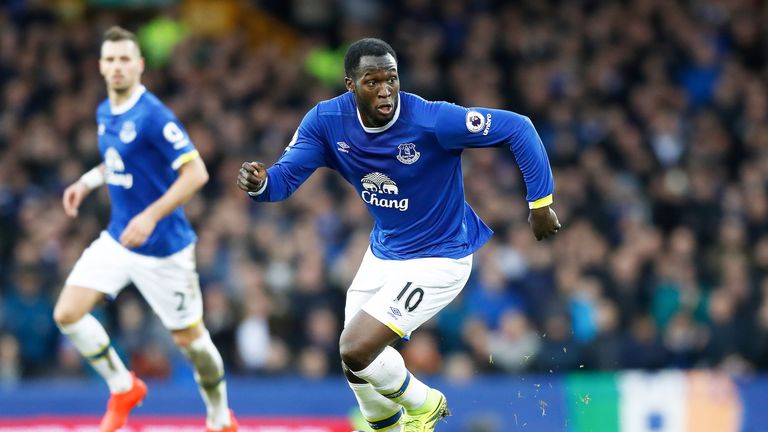 Lukaku scored 25 goals last season – but doesn't offer the high press Koeman is after
Arguably the main weakness in Lukaku's game is his lack of contribution off the ball, where he ranks as the Premier League's least effective forward. Over the past two seasons, the striker was last in his position for distance covered per 90 minutes, even ranking bottom of all 503 outfield players in the 2015/16 season. For a manager wanting to apply a pressing system, as Koeman does, this has clearly been a problem.
Lukaku's running stats
| PL season | Distance covered per 90mins | Rank – outfield players | Rank – forwards |
| --- | --- | --- | --- |
| 2016/17 | 8.8km | 476 (out of 482) | Last |
| 2015/16 | 8.6km | 503 (503) | Last |
It's easy to devalue the significance of this by simply highlighting Lukaku's goal return, but that doesn't have to coincide with such ineffectiveness out of possession. Harry Kane managed more goals while covering almost 20 per cent more distance (10.7 km) every 90 minutes, which is one reason his side are much more effective.
Against top-six sides and in certain away games in particular, Lukaku's inability to lead the press limits Everton's prospects. Everton often won't have the ball for over 50 minutes in these games and Lukaku's approach leaves them more exposed and facing sustained attacks. Koeman wants his striker buzzing around, rushing defenders and restricting time on the ball, and the manager's often drawn attention to this limitation in Lukaku's game.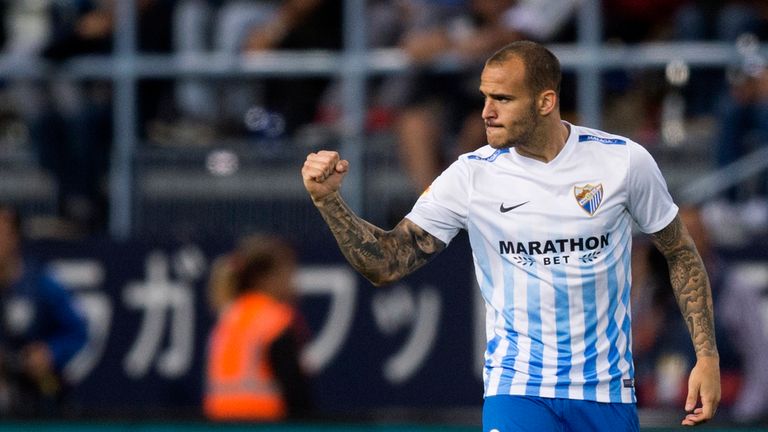 Sandro Ramirez scored 14 goals last season for Malaga from 30 appearances
"One of his big qualities is scoring goals," said the manager in February. "He's strong, he's fast. But I also think he can improve: giving options to the midfield players and threat to the defenders. We press from the front. His actions mean we might not have to pass the ball back to the goalkeeper and we can push up as a team."
Again, Everton's transfers so far this summer suggests they will soon be a different animal in this department. Sandro Ramirez demonstrated his work-rate at the European Under-21 Championships and highlighted this trait after signing. "My game is making runs off the ball, trying to find space, putting in a lot of effort and running hard," he told the club's official website.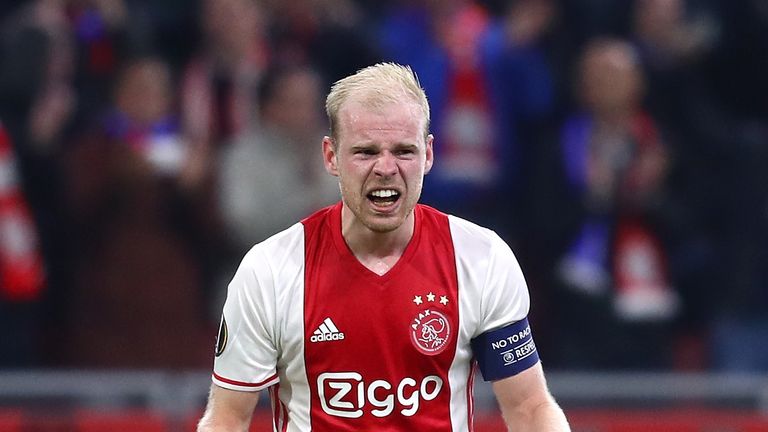 Davy Klaassen scored 12 times in 29 appearances for Ajax last season
Meanwhile, Koeman has been quick to praise Klaassen's industry. "He is hardworking, likes to press and, of course, will give us more creativity and goals," he said, emphasising the value he places on these skills. As the summer progresses, it seems Koeman's intent on bringing in more rounded players on and off the ball to better fit his system.
Lukaku's goal record stands up against anyone, but to return to the top-six, Everton need more from their striker in the biggest games. Most top scorers are flat track bullies, which is an important trait to finish off weaker teams. In the biggest games, though, Lukaku often struggles to make an impression.
Romelu Lukaku – last three PL seasons
| Lukaku | Games | Goals | Shots | Shots per goal | Mins per shot |
| --- | --- | --- | --- | --- | --- |
| v last season's top six | 35 | 5 | 78 | 15.6 | 40mins |
| v other PL sides | 75 | 48 | 255 | 5.3 | 24mins |
His proficiency in front of goal drops far more than would be expected. In games where he needed to be at his most clinical and finish one of his few attempts, Lukaku has needed three times as many shots to score, meaning he's rarely found the net.
Everton's transfer window remains far from complete, but in Sandro Ramirez they have already found a player who excelled in key moments last season. Individually his strikes won his side more points than Lukaku, despite fewer overall goals, while almost 70 per cent of Lukaku's finishes were with his side already leading, or at least two goals down.
Lukaku v Sandro
| Lukaku | 2016/17 league season | Sandro |
| --- | --- | --- |
| 25 | Goals | 14 |
| 7 | Scored with side level | 4 |
| 1 | Scored with side 1 goal down | 4 |
| 17 | Scored with side 1+ goal up/2+ goals down | 6 |
| 9 | Points won by goals | 12 |
Finally, owner Farhad Moshiri is a major reason why Everton can find success regardless of Lukaku's or any other player's departure. As the club's substantial spending in 2017 shows, he's finally supplied the club with the financial clout to compete in the transfer market as they've rarely done before.
With more resources at their disposal than ever before, Koeman and director of football Steve Walsh have a platform to mould Everton into a more efficient and effective unit, despite the sale of their recent top scorer.