On Kanye West's big day, Kim Kardashian isn't being shy about her love for her famous husband. 
The Grammy-winning rapper is celebrating his 40th birthday today, complete with a special message from his right-hand woman. "Happy Birthday babe," she tweeted. "I love you so much! You inspire me every day to be a better person! I'm so grateful for you." She complete the post with a throwback photo of her and her beloved holding hands while walking down the sidewalk. 
She also took her feelings to her website where she penned a slightly longer note to her spouse of three years while simultaneously poking fun at the rumor mill. "Happy Birthday, babe! I know you're not on social media anymore, so you're not gonna see it anyway—and I'm going to be with you to tell you! But if I don't post it, then all the stories will start so…I love you so much! Happy Birthday!"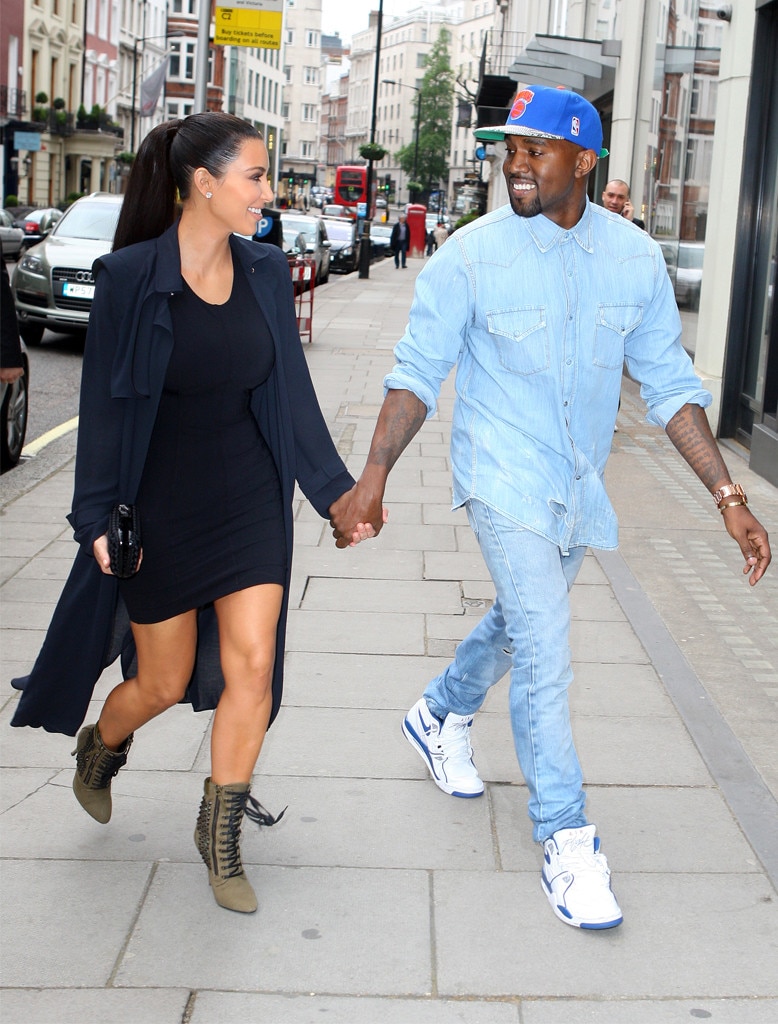 Gotcha Images / Splash News
As expected, many members of the reality star's family have chimed in to wish their in-law the happiest of days. "Happy birthday to my son #kanyewest!!" Kris Jenner wrote on Instagram. "You are an amazing Dad, amazing son, amazing brother and a beautiful soul who I love so very much… you bring such joy and are such an inspiration to all of us and we are beyond blessed to have you in our lives….I hope you have the most wonderful day filled with love."
Younger sister Khloe Kardashian also took a moment to applaud her brother-in-law. "Happy birthday to THE Kanye West! I'm so happy that you're a part of our family," she wrote on her website. "Thank you for being such a good hubby to Kim and an amazing father."
While the rapper's celebrations today remain unknown, he and Kim recently jetted off to the Bahamas with friends for a luxurious and relaxing pre-birthday getaway. As a source told E! News of the secret trip, "Kim rented out an island and had all of Kanye's friends come and their families. They rented four planes and everyone left in secrecy and there was a 'no social media' rule so no one would find them."
Fun in the sun with all of your loved ones? We can't think of a better birthday present. Happy Birthday Kanye!