We see those rosy cheeks, Nicole Kidman!
The A-lister stepped out during Wednesday evening's 2017 CMT Music Awards in support of hubby Keith Urban, who went into the Nashville-based celebration with four category wins up for grabs.
Keith beat out Blake Shelton, Eric Church, Jason Aldean, Luke Bryan and Thomas Rhett to win Male Video of the Year for "Blue Ain't Your Color,"  a moment he used to celebrate the most important woman in his life.
"I want to say massive thank you to my wife, Nicole Mary because you have no idea how much of what I do she's involved in every little piece of it," the Aussie country star gushed. "And especially for the videos and helping me."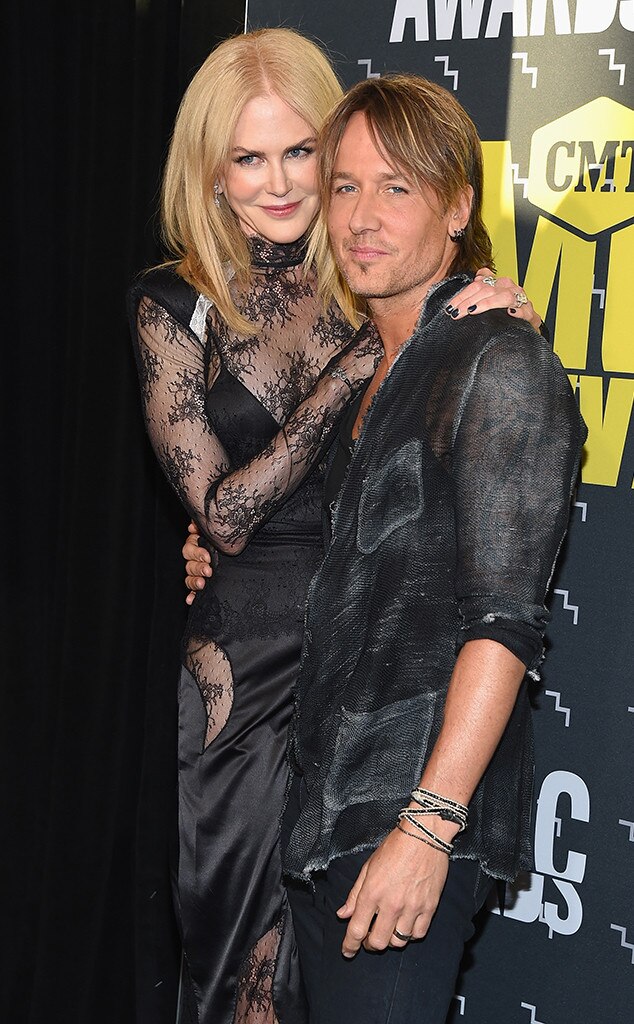 Michael Loccisano/Getty Images For CMT
Kidman's reaction was nothing short of adorable, as she stared lovingly at Keith from the front row.
Urban continued, "She hates me saying this, but I want to say it because she helps me so much make these videos what they are…"
The longtime lovebirds' daughters, 8-year-old Sunday 6-year-old Faith, also received a shout out from their pops. Urban continued, "To our little girls at home, Sunny and Fefe, we're going to bring you next time for sure. To CMT and everybody who voted for this, it means everything to me. I can't wait to see you out on the road this year. God bless you all."