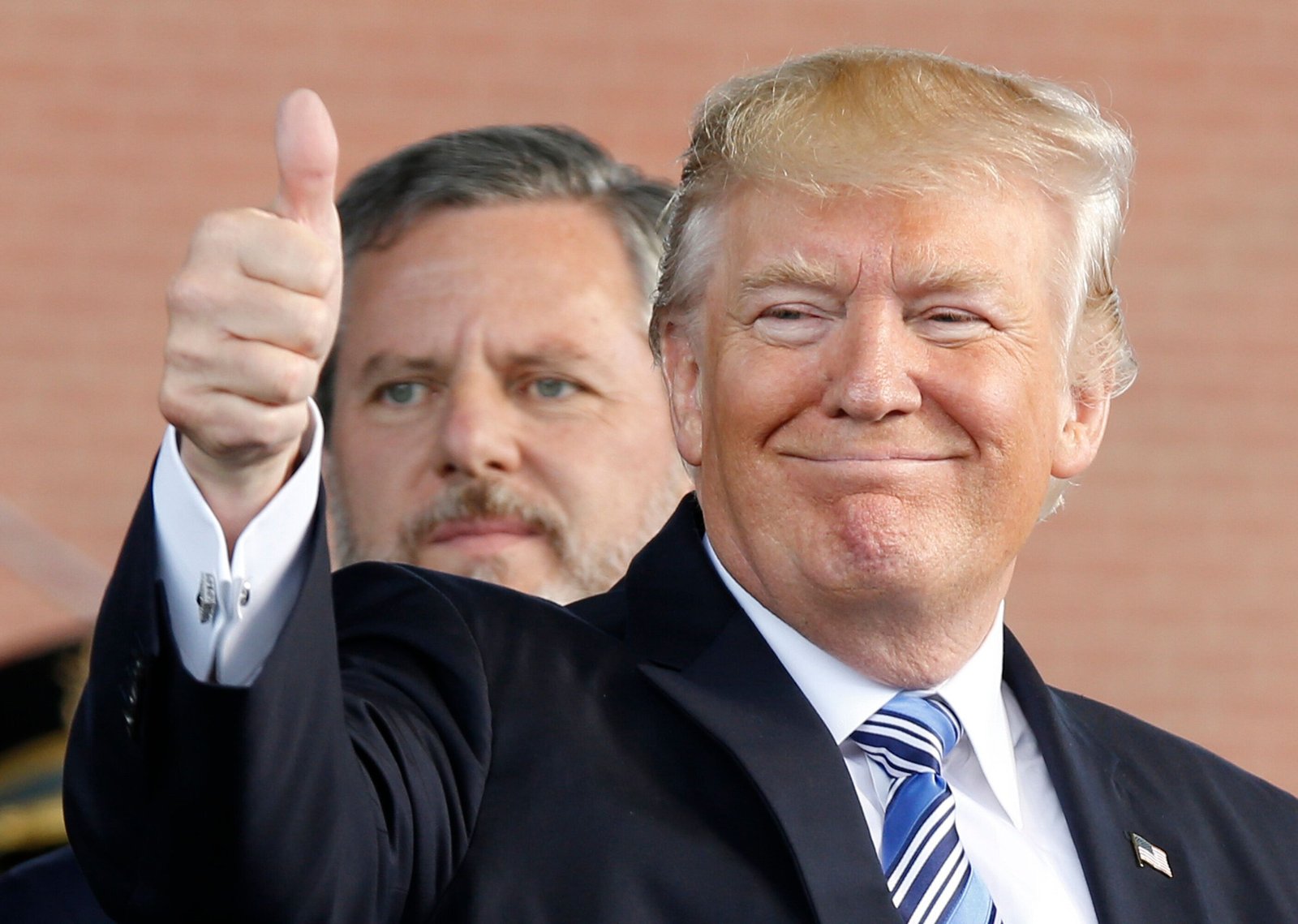 Jerry Falwell Jr. Poses With Trump After Predicting 'Hiroshima And Nagasaki' For Dems, Prominent evangelical leader Jerry Falwell Jr. proudly posed for a photo with President Donald Trump Friday at Mar-a-Lago, one day after callously predicting "Hiroshima and Nagasaki" for the Democrats in 2020.
Falwell, who has been dogged by scandal allegations, is one of a crew of evangelical leaders rallying around Trump after a scathing editorial about the president last week in Christianity Today.
But if Falwell was attempting to make a point about evangelical morality and backing Trump, he might have thought twice about evoking the horrific World War II attacks that killed some 200,000 and left thousands of others to suffer for life.
Falwell has denied the allegations and claims the accusations are part of attempted "coup" at the university.