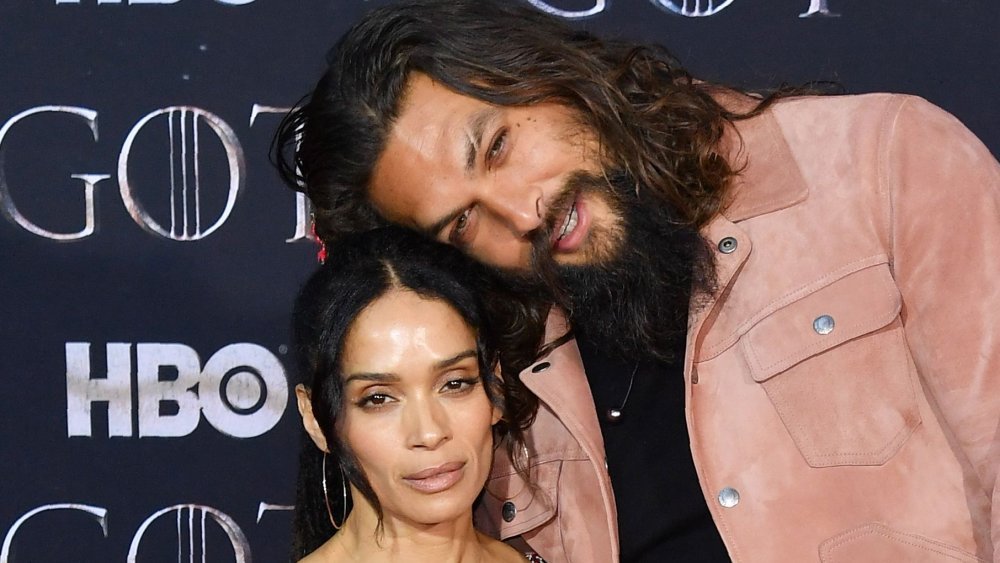 Jason Momoa and Lisa Bonet's kids are growing up fast, If you ask Jason Momoa, he's the tougher parent. As he admitted on The Kelly Clarkson Show in November or 2019, "I'm definitely strict. I was raised by a strong, single mother, who's German." And when he was asked about 12-year-old Lola dating, he let out a loud, "No!" before joking, "Lola is a saint. She is gonna be a nun."
Shifting away from his kids' future love lives, he talked to host Kelly Clarkson about how "perfect" it was seeing Aquaman as a family. "I wanted to see it with my babies," he said, while noting they "grew up with Justice League" and his son, who he lovingly calls "Wolfie," is obsessed with Batman.
When speaking to Net-a-Porter, Lisa Bonet also opened up about her husband's parenting style and said, "What's cool about Jason is that he's an alpha male who stands for love and family. And to circle back to my own wounds, having an absent father, then to be fully met by a man of that stature, is really incredible." She continued gushing about how Momoa "embodies a rare form of masculinity in this day and age — he's a leader; he's generous." 
At the end of the day, family is everything for these two. And that couldn't be more clear from what Momoa and Bonet have shared with fans thus far.