It took one special woman to redirect George Clooney's life path, from Hollywood's most notorious bachelor to doting dad at 56. 
The A-list movie star and Amal Clooney welcomed twins Ella and Alexander on Tuesday, June 6, a major life event not even the actor could have envisioned for his future. It's no secret that Clooney famously maintained his desire to stay single and without children, that is until a certain human rights attorney with an undeniable grace swept him off his feet in 2013. 
"I haven't had [marriage] aspirations in that way, ever," Clooney told Esquire in 2014 (the same year George popped the question and wed Amal). "I was married in 1989. I wasn't very good at it. I was quoted as saying I'll never get married again pretty much right after I got divorced and then I've never talked about it since."
Clooney's tune certainly changed thereafter, admitting his new outlook on love with Good Morning America: "Everything's different now… I couldn't be happier."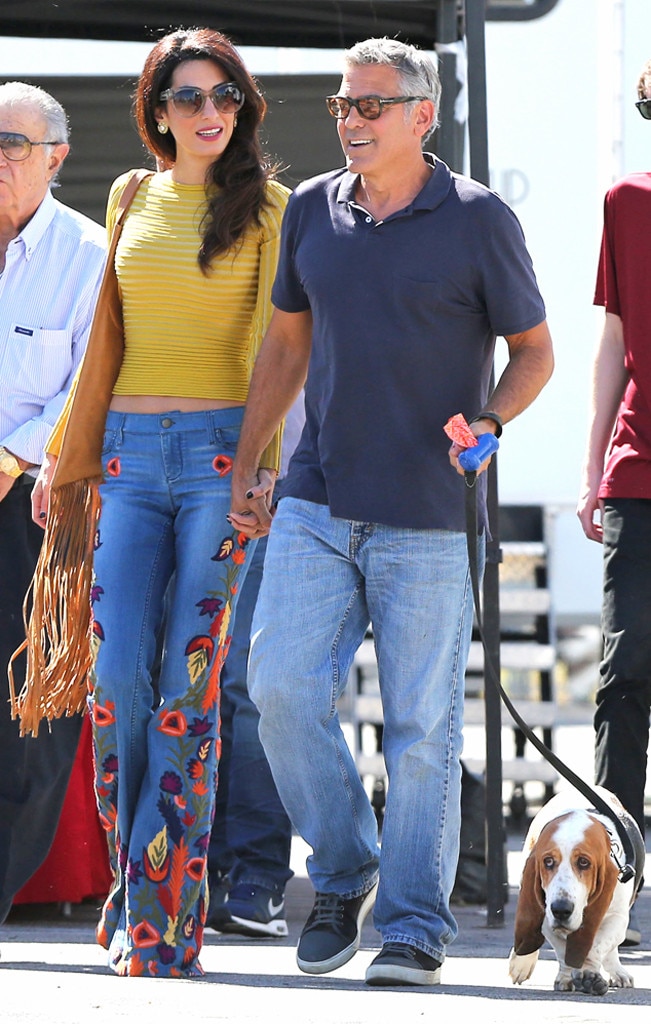 Miguel Aguilar/PacificCoastNews
So what shifted Clooney's mindset? It's hard to pinpoint what exactly about Amal (besides a laundry list of attributes that include—but aren't limited to—her stunning beauty, intellect, and incredible career) turned her husband into a hopeless romantic, but not even their inner circle could deny the changes brewing. 
Casamigos Tequila co-founder and close pal Rande Gerber predicted George would marry Amal soon after he and wife Cindy Crawfordmet the British barrister. Crawford echoed to E! News in March, "I think it's incredible for George and it really took Amal, I think, [for him to want to be a dad]. She's just so amazing and they're just so happy. It just seemed like a natural next step."
Frequent co-star Matt Damon couldn't help but George had traded his usual antics for a quieter, more family-focused lifestyle. The Oscar winner shared with us, "He can still definitely be fun, but he just has less time, you know what I mean?"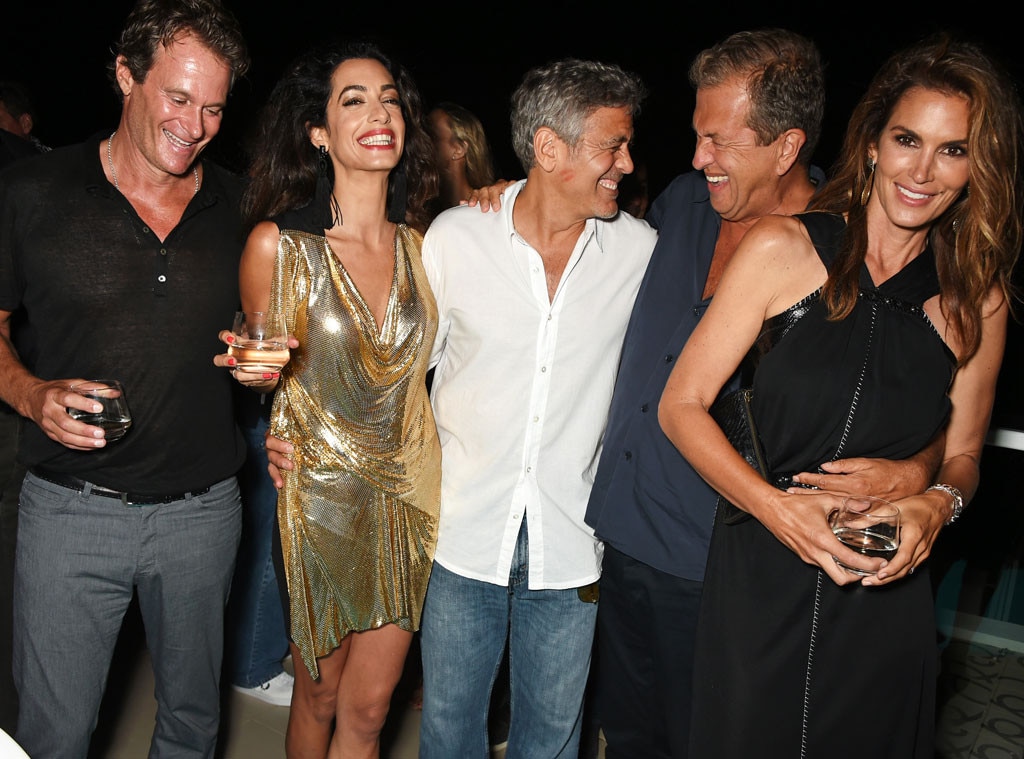 David M. Benett/Getty Images
"When he was single," Damon added, "and we were doing Ocean's Eleven that dude had nothing to do, but plot ways to pull pranks on people. But now he's got a full-time job and a full-time family. I mean, that's a lot."
Julia Roberts, who has known the Money Monster star for years, also remarked on Amal's impact.  She told ET, "Only when we're at their house I see the influence. In a beautiful way that all wives kind of have a beautiful, loving influence over their husbands." All together now: Aww!
And how will George's life continue to transform now that he's got two little ones to look after? For starters, Clooney said he and Amal plan to "be much more responsible" by scaling back on risky travel plans. "I will not go to South Sudan anymore and in the Congo," he revealed to Paris Match. "Amal will no longer go to Iraq and she will avoid places where she knows she is not welcome."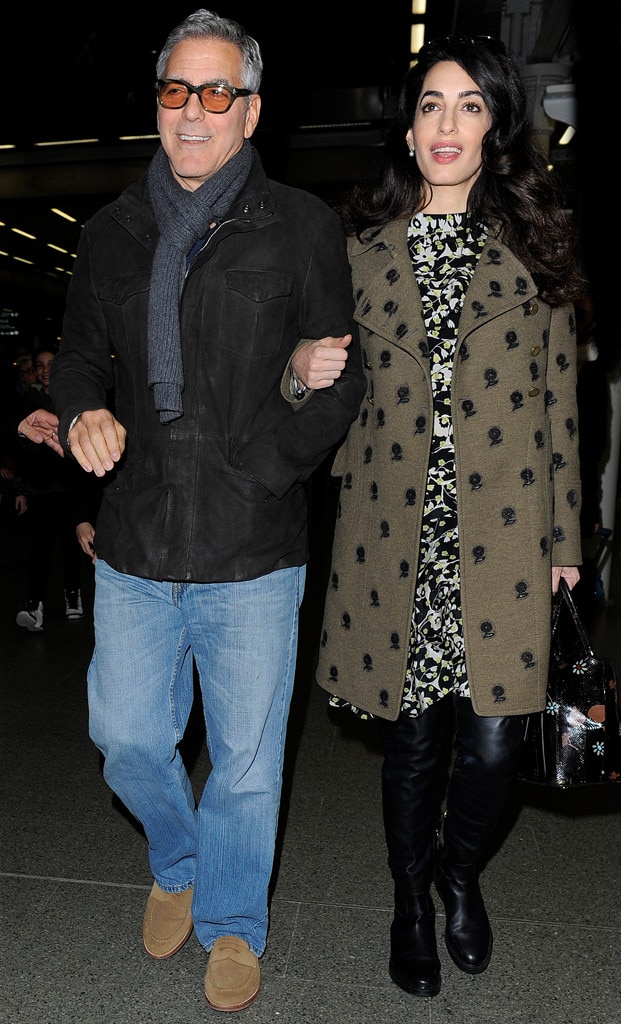 Gotcha Images / Splash News
Clooney explained, "Before I did not care, I would even say that there was a pretty exciting side to going where no reporter had ever been. We have the chance to live between three countries: Italy, America and England."
Three countries are more than enough for the family of four, who plan to stay in the U.K. for the first few years of Ella and Alexander's lives. The practically inseparable lovebirds will continue their tradition of never spending more than a week apart, as an insider told E! News, "[Amal] plans to be back at work around six months after giving birth, but her schedule will be greatly different than before."
"A lot of time spent working at home. She has a great office set up at the Sonning house."
All seems to have fallen into place for George, thanks to Amal. 
"I didn't know that we'd have kids," he gushed to E! News. "I was very happy that we were going to get married and then it seemed like the next step."
And what a wonderful next step it is! Congratulations, you two.