By Stephen Mills
Last Updated: 24/05/17 11:04pm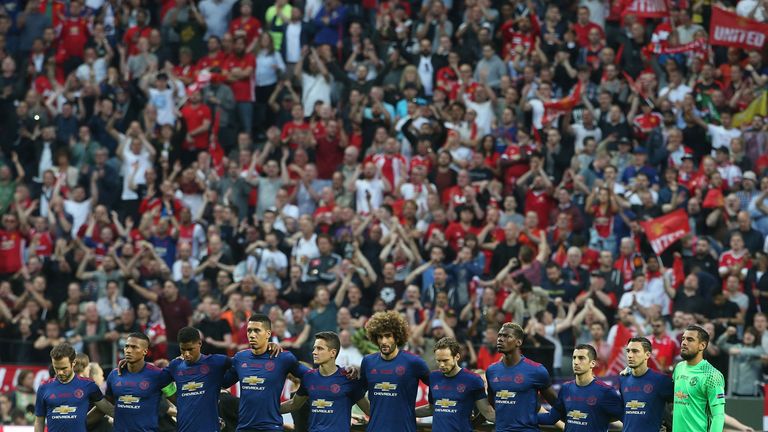 Ander Herrera and his team-mates took part in a period of silence before the game
Ander Herrera dedicated Manchester United's Europa League victory to the victims of Monday's terrorist attack.
United beat Ajax 2-0 in Stockholm on Wednesday evening less than 48 hours after 22 people were killed and dozens more injured in a terror attack following a concert at Manchester Arena.
Herrera, who was named man of the match, admits it was difficult for the players to focus on Tuesday before they flew to Sweden for the showpiece match.
"We were really, really sad," he said. "When you think about life and football, you have no choice.
"It was difficult to train yesterday, really difficult for us but the manager told us that the only thing we could do was win this for them and that's what we've done.
"It's just a football game, it's just a trophy, but if we can help or if we can support them with this just one per cent it's enough for us."
Following the match, Manchester United posted an image on their official Twitter account of the players in the dressing room with the trophy and a banner which said 'Manchester – a city united'.
Rivals Manchester City also posted a poignant Tweet shortly after full-time, stating simply: #ACityUnited.