By Soni Daniel & Dapo Akinrefon
ABUJA—A pparently trying to send a message to the commission not to dare them, unknown gunmen, yesterday, attacked the headquarters of the Economic and Financial Crimes Commission, EFCC, and left a death threat note behind.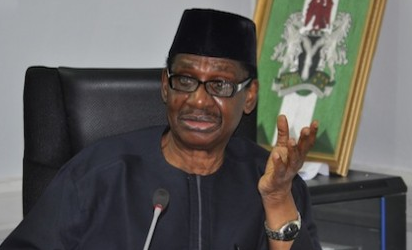 Prof. Itse Sagay
The attack, which, according to the commission, took place in the early hours of yesterday, was, however, repelled by security operatives manning the agency, causing serious pandemonium around Zone 7 of the FCT, where the office is located.
A statement by the Head of Media and Publicity of the EFCC, Mr. Wilson Uwujaren, said the heavily armed gunmen managed to escape in a getaway vehicle after destroying many vehicles parked in the premises.
It was learned that the assailants wanted to invade the particular section of the office, which houses the Assets Management Company of Nigeria, AMCON, Desk and the Procurement Fraud and Foreign Exchange Malpractices Sections.
It was also gathered that the attackers had targeted a senior investigator with the agency, Ishaku Sharu, whom they left a death threat in a white envelope for, before fleeing.
The said Ishaku heads the Foreign Exchange Malpractices Fraud Section in EFCC and is reported to be in charge of corruption investigation involving several politically exposed persons and retired top military officers.
The assault on Ishaku is coming barely a few weeks after another investigator, Austin Okwor, was shot and wounded by unknown assailants in Port Harcourt, Rivers State.
Uwujaren said, yesterday, that the latest attack had already been reported to the police for investigation.
 It's shocking, disturbing —Sagay
Reacting to the attack, chairman of the Presidential Committee Against Corruption, PACAC, Prof. Itse Sagay, described it as a shocking and disturbing development.
He said: "Good God, is that so? It is a frightening development. How could gunman have courage to go to the EFCC office to shoot at them? It just shows you how desperate the looters and corrupt people are getting the courage to attack a major institution like the EFCC.
"It is shocking and it shows you the enormity of the battle to tame corruption and reduce it in this country. It shows why we need people who are strong and committed to fight the battle because the faint-hearted cannot do it in this country."