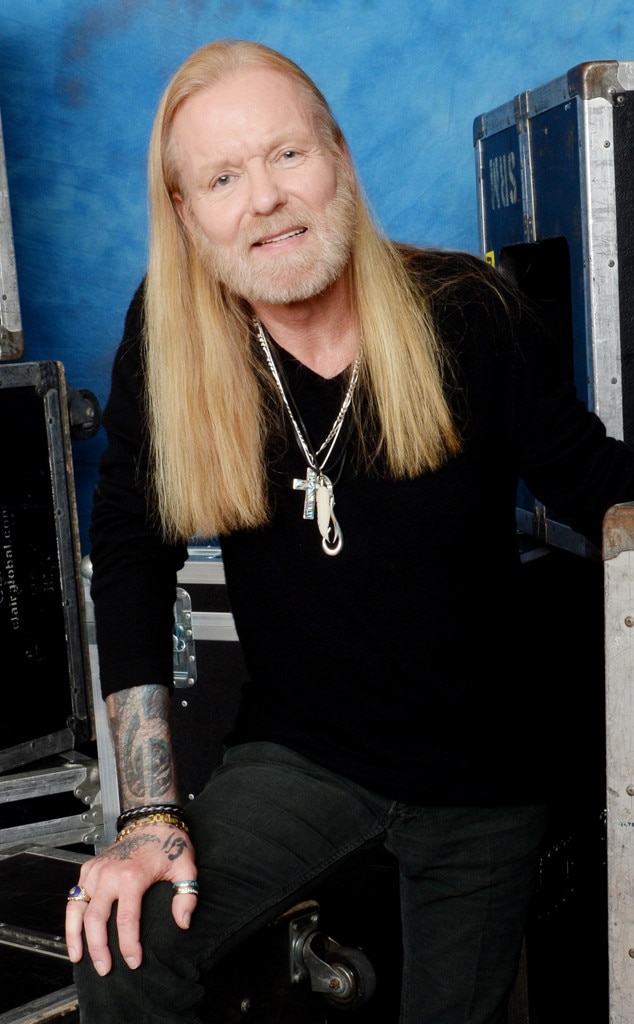 Rick Diamond/GABB14/Getty Images for Blackbird Productions
Gregg Allman was honored at a private funeral at a cemetery in Macon, Georgia Saturday and was laid to rest near his brother Duane Allman.
Gregg died at age 69 from liver cancer complications last weekend. The Southern Rock trailblazer co-founded the Allman Brothers Band, in 1969 with Duane, who was killed in a motorcycle accident in 1971 at age 24.
Gregg was buried in Rose Hill Cemetery in a plot across a walkway from Duane and bassist and fellow Allman Brothers band mate Berry Oakley, who died at age 24 in 1972, The Macon Telegraph reported.
Scores of fans flocked to the streets around the cemetery. Family and friends, including band mates Jaimoe Trucks and Derek Trucks, former President Jimmy Carter and Gregg's ex-wife Cher, mother of their son Elijah Blue, attended the funeral.
Gregg's children Devon, Layla and Delilah Island, his niece and Duane's daughter Galadrielle, his lifelong friend Chank Middleton and his manager Michael Lehmen delivered eulogies at the service, Rolling Stone reported. Gregg is also survived by wife Shannon Allman.
"Gregory's children are AMAZING," Cher tweeted Saturday. "We Spent hard day,Then went 2 Gregory house.We reminisced & watced Set.I'm so proud of em…THEY'RE ALLMANS."
As requested by Allman's estate, mourners wore jeans to the funeral instead of suits, Rolling Stone reported, adding that following the private service, hundreds of fans, many wearing Allman Brothers shirts and listening to the band's music, lined the route along the funeral procession.
"Rosalynn and I were deeply saddened when we learned that Gregg Allman had passed," Carter said in a statement. "Gregg and the Allman Brothers Band were very helpful to me in my 1976 presidential campaign. Gregg Allman was better known than I was at that time. Gregg Allman was there when I needed him and Rosalynn and I have always been grateful to him."