Governor El-Rufai Captured Controlling The Traffic On Express Road (Watch Video)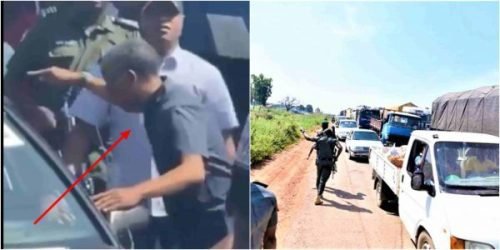 Nasir El-Rufai, the Governor of Kaduna State was yesterday captured controlling the traffic at Kaduna-Zaria Express Road.
In the video, the governor could be seen re-directing commuters on the right way to go, as it was obvious there was gridlock and everyone was on stand-still.
The video is already going viral on social media and it has generated a whole lot of mixed reactions.
Watch the video below;
Kaduna Governor El Rufai, seen controlling traffic at Kaduna Zaria Road yesterday.pic.twitter.com/3wUv9CLSQu

— Laila Ijeoma | Lailasnews.com (@LailaIjeoma) December 2, 2019