By Daud Olatunji
STAKEHOLDERS in Education sector in Ogun State including parents and teachers have appealed to the state government to beef up security around the schools so as to reduce the rate of kidnapping and alleged rape in schools in the State. The stakeholders also urged the government to find a lasting solution to the menace of cultism and drug abuse as well as child abuse in the state, calling for extensive collaboration of security agencies in the state to nip the menace in the bud.
The workshop on the sensitization of stakeholders in the education sector on school security and management was organized by the Civil Defence College of Security, Management, Oke-Mosan and had the representatives of Ogun State Ministry of Education Science and Technology, Academic Staff Union of Secondary Schools, Nigeria Union of Teachers, Parents Teachers Association, various security agencies and paramilitary as well as Oodua Peoples Congress leaders , among others in attendance.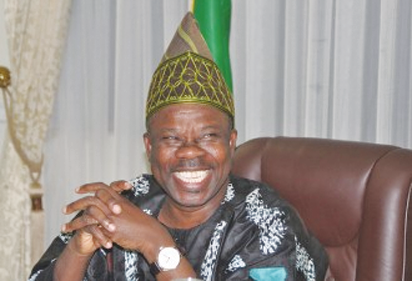 •Amosun: Ogun governor
Speaking on behalf of parents, Chief Adekunle Aina called on the government to deploy security personnel in the schools to maintain law and order, adding that the schools which did not have perimeter fencing should be fenced to avoid further encroachment of criminals.
While commending the state government and men of Nigeria Security and Civil Defence, Aina lamented that the security in schools has been relaxed, claiming that the security situation in some of the schools was porous.
The provost, Civil Defence College of Security, Management, Oke-Mosan under the auspices of Nigeria Security and Civil Defence Corps, Awosusi Oluwasefunmi listed some of the social vices such as drug abuse, rape, kidnapping and cultism as militating against a good academic environment in both primary and secondary schools in the state.
Oluwasefunmi said, parents are not conscious of all that has happened around them, adding that, parents whose children's minds are so blank and ready to be occupied with whatsoever they inscribe on it failed to do so, which makes the environment  unconducive.
She said, "social vices have become predominant issues across Nigerian institutions including primary schools. It along  with the social menace facing the nation including drug abuse, rape, kidnapping and cultism. It is expected that this paper on sensitization of school security management: The role of stakeholders in education sector in Ogun state will expose all categories of students and stakeholders to the dangers of the menace of these social vices."
The state Commissioner for Education, Modupe Mujota in her speech stated that, the workshop is aimed at preventing and finding solutions to Cultism, Raping, Kidnapping, Drug abuse and other bad habits.
Speaking at the workshop, the ASUSS Chairman Akeem Lasisi lamented the stoppage of Career Guidance and Counselling in secondary schools, noting that, Ogun schools do not have enough counsellors in the educational sector to counsel the students.
Hold stakeholders responsible for  child abuse — Achima
In his paper presentation on Child Abuse, ASP Anthony Achima blamed all stakeholders in the educational sector on failure to prevent child abuse which has now become a global threat.
"Child Abuse is the failure of stakeholders to act appropriately in preventing a child from abuse. It is a menace ravaging the entire world and has now become a global threat that needs to be put in check if our children are to be relevant in the society and become reliable ambassadors of the nation," ASP Achima said.
Continuing he said: "Critical analyses of the society reveal that child abuse occurs knowingly or unknowingly in homes, streets, schools and ultimately has deep roots in our education system thus constituting a hurdle towards attaining sound educational development in the country.
"Problems leading to child abuse include negligence of parents to fulfil parental responsibilities due to social status, lack of adherence  to cultural norms a child from birth and socio-economic challenge leading to a pursuit of affluence rather  than building a child among others."
Anthony who tasked the government, parents, teachers, relevant agencies even the children to stand against child abuse maintained that offenders be dealt with.
"Government agencies, NGOs, Parents/ Head Teachers/ Principals and security agencies should step up enlightenment campaigns in schools. Also offenders should be seriously dealt with (without fear or favour) to act as a warning," he said.