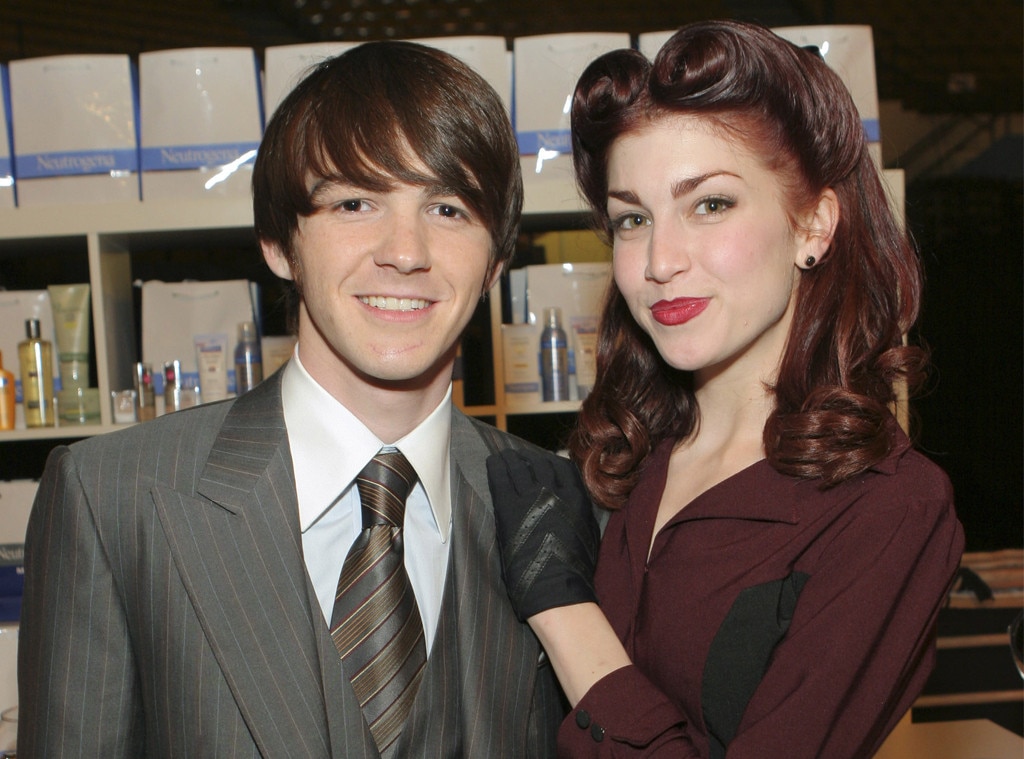 Rebecca Sapp/WireImage for Mediaplacement
Drake Bell has a heavy heart today.
The 31-year-old Drake and Josh actor took to Twitter on Monday to express his grief over the death of his former girlfriend, Stevie Ryan. Earlier today, news hit today that the YouTube star died in an apparent suicide on July 1, days after the death of her beloved grandfather.
Along with a 2006 photo of the former flames,  Drake wrote, "No no no!!!! I can NOT BELIEVE THIS IS HAPPENING!!!! Please wake me from this nightmare @StevieRyan I loved you and will forever miss you!"
Drake, who dated the actress from 2005-2006, later added, "This is too much. My heart is crushed. @StevieRyan I love you and miss you…"
Earlier today, E! News reported that the 33-year-old had died. According to the Los Angeles County Coroner's Office website, the actress passed away at her residence on Saturday. The cause of death is listed as suicide by hanging.
Her death comes just one day after Stevie posted a tribute to her grandfather who had recently passed away.
"The man of my dreams will now only be in my dreams," she wrote to her Twitter followers. "I'll miss you everyday, forever. I love you my Pa."
Stevie was known for Fans various impersonations of celebrities, as well as her YouTube page titled "Little Loca," which received close to 15 million views total.
From 2012-2013, Stevie had her own sketch series on VH1 called Stevie TV. She also co-hosted Brody Jenner's reality show titled Sex With Brody.
Recently, Stevie co-hosted the podcast, Mentally Ch(ill), which is described on iTunes as a "podcast about depression."
During last week's episode, the openly depressed personality talked about her grandfather's passing, adding, "I'm just worried that this is going to send me into a deeper depression." 
Our thoughts and prayers go out to her friends, family and loved ones during this difficult time.
If you or someone you know needs help, please call the National Suicide Prevention Lifeline at 1-800-273-TALK (8255).