Last Updated: 13/06/17 11:55pm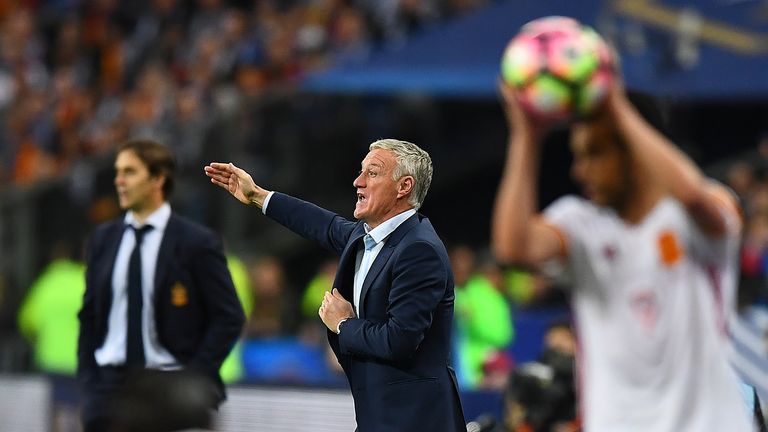 Didier Deschamps' France beat England 3-2 on Tuesday
Didier Deschamps praised his side's character in beating England 3-2 with 10 men in Paris.
France saw Raphael Varane sent off in the second half, but Ousmane Dembele scored late on to hand Deschamps' side a friendly victory.
The 48-year-old admitted Varane's red card, which went to the VAR (video assistant referee) was harsh, but was proud of France's overall showing.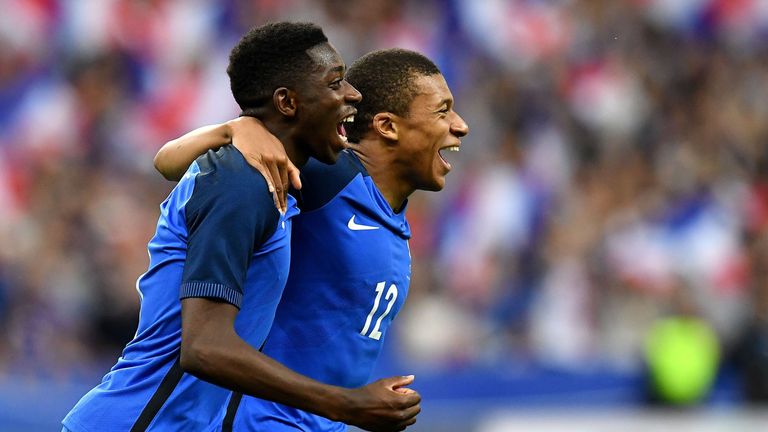 Ousmane Dembele (left) is congratulated after scoring the winner
"It is always good to finish with a victory, especially after a defeat. We were down to 10 men, so hats off to the players, because that is a great England team," he said.
"Today we had more legs than against Sweden. There are still some lessons to be learned.
"The task was made more complicated with the red, it seemed harsh. We created opportunities, and those who played showed good things."
Deschamps' side suffered a heartbreaking late 2-1 defeat by Sweden in World Cup Qualifying on Friday, and the Frenchman said he would swap two friendly wins for the three points in Stockholm.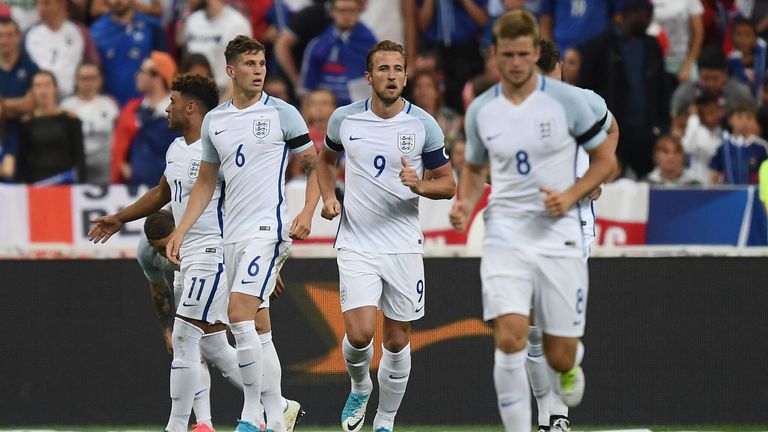 Harry Kane (centre) scored twice for England
"I am very satisfied with the victory with 10 men. But I would exchange two friendly wins for a win in Sweden, but I can't do anything about it.
"I have regrets about that result, what happened. I made choices."
"The players will go on vacation and resume with their clubs. I will follow them when they start the league, but it's a good thing to end with a victory before the holiday."