We've all got our beauty secrets, especially celebs. 
Recently we chatted with Chiquis Rivera who spilled the deets on how she gets ready to walk a big red carpet and how to nail her glowing skin. 
"A couple of days before any award show, especially the Latin Billboards, I don't eat bread. OK? I try not to have salt, and I'm not going to lie, I'll have a water pill the night before. Just one," the eldest of the late Jenni Rivera said before warning everyone, "I don't recommend them all the time, but for an award show like this…J.Lo is walking the red carpet with you, girl."
Chiquis isn't shy about going on the gram without any makeup, she's got glowing skin, and she regularly brings fans in for her morning or night time routine. 
 "I've been taking care my skin since I was 16. I've used all types of skin care, but at the end of the day…you know, people will say, 'Oh my God, your makeup looks so good." Well, my makeup looks good because I take care of my skin. I drink lots of water, I try to get eight hours of sleep, if not six—nothing less than six," she explains. "I have my own skincare line because I love skincare and I believe in it. So I created my own it's called Diamond Skincare, which I highly recommend. It's one level beneath clinical, so it's going to change your skin for sure. I use the whole kit, it's six steps."
The 32-year-old songstress does it all as she's filming her reality show The Riveras, performing all over the world and being an entrepreneur extraordinaire.  
Chiquis recently launched My Piñata Box; the star is the co-founder of the monthly subscription service that offers high-quality products.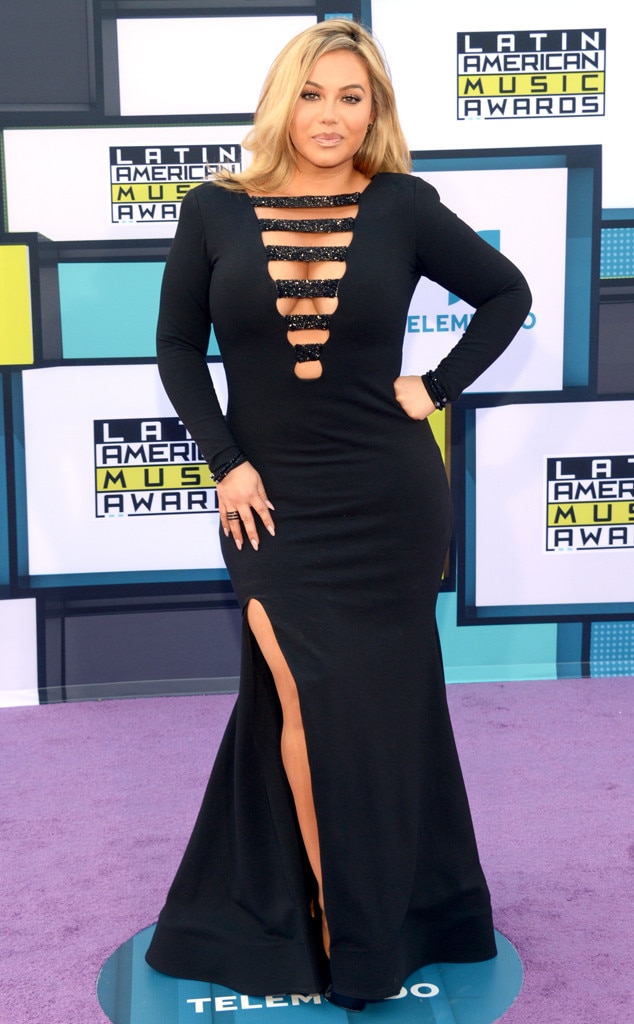 Matt Winkelmeyer/Getty Images
The site says that it caters to all women by, "empowering them to stand up and beat the odds. Inspired by the Latin American culture, the brand is paying respect to its colorful heritage and traditions and modernizing these principles to embrace a new era through products. This is where the torch is passed on by strong, fearless women, and the tradition is moving forward in modern day society." 
"Latinas With Attitude! Warriors! Entrepreneur! Brave! Sensual! … but most of all, UNITED! Be a part of the movement!" Chiquis captioned her Instagram post about the new venture. 
You go, girl!