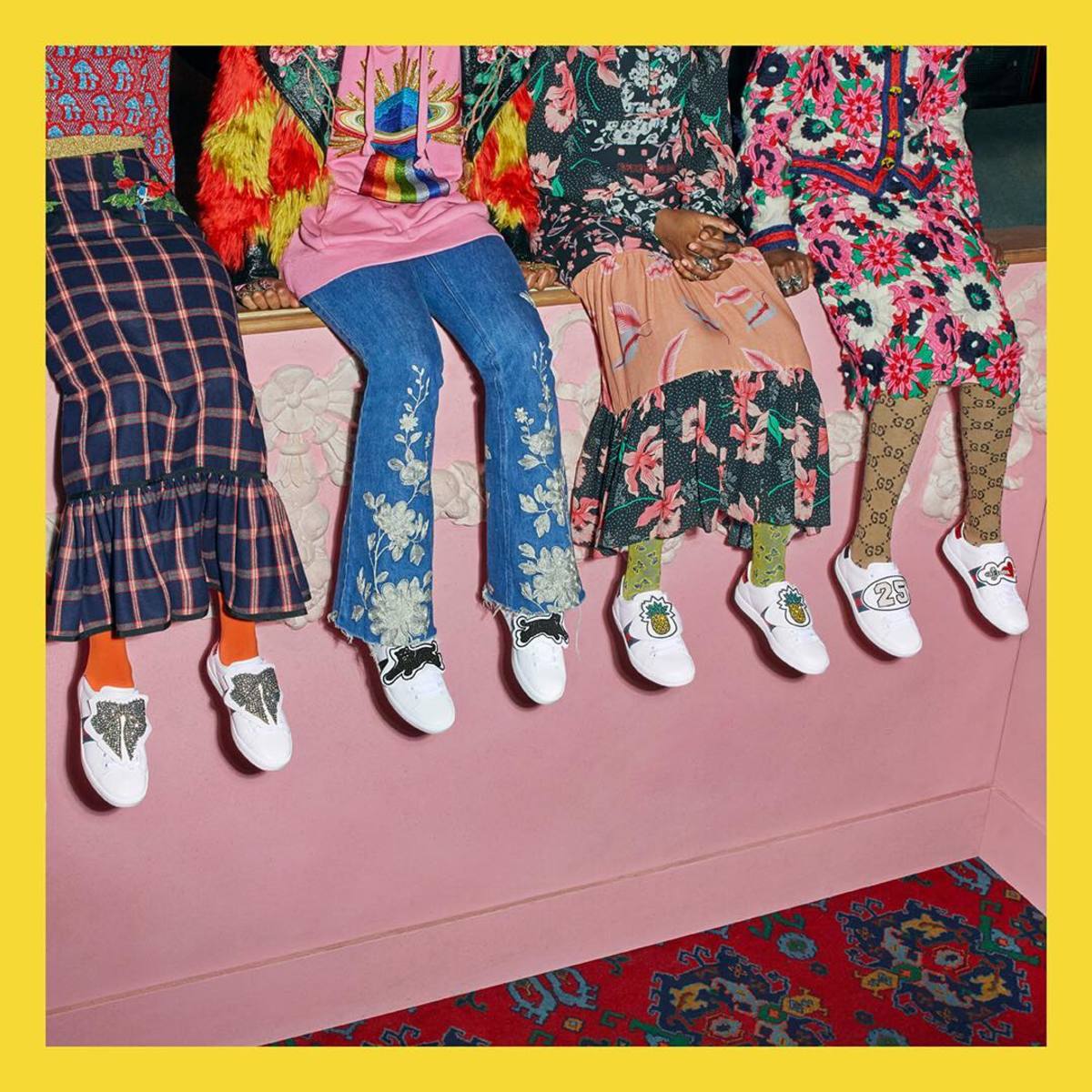 Since Alessandro Michele — a then-unknown accessories whiz and Gucci's second-in-command — took full creative reins at the Italian house back in January 2015, Gucci's ascension to the top of fashion pyramid has been, for lack of a better word, intense. It didn't take more than a season or two for Michele to establish Gucci's bookish, eclectic new aesthetic, and even shorter for brands and retailers to start looking to him for design cues. But as recently as this past February, Yves Saint Laurent was still Kering's big money-maker, even 10 months after Hedi Slimane's departure. However, Gucci was a close second, posting a 17.8 percent lift in comparable sales in its third quarter, as compared to YSL's 33.9 percent.
Not anymore. On Thursday, the French luxury group announced its earnings for the first half of 2017, and Michele's Gucci has finally surpassed YSL as the company's top cash cow.
In Kering's second quarter, Gucci saw a whopping 43.4 percent lift in comparable revenue — which Reuters attributes as making over 60 percent of Kering's profit — and a 32 percent boost in its recurring operating margin. YSL wasn't far behind, with 28.5 percent and 23 percent, respectively.
So, where's this Gucci growth coming from — and why is it only just materializing now? Per Quartz's Marc Bain, Kering CFO Jean-Marc Duplaix reportedly told journalists on a call that the brand's shoes and ready-to-wear for men and women saw "outstanding double- or even triple-digit growth" in the second quarter. This, of course, is no surprise; all those loafers, sneakers and slides have to add up to something.
Elsewhere, Kering's Bottega Veneta experienced positive revenue growth for the first period in some time. As we wrote in February, the brand has struggled to connect with consumers as of late, and sales were down 10.9 in the group's third quarter last year. In this quarter, however, comparable revenue was up 2 percent with a six-month performance that Kering described as "solid."
In all, Michele is surely making Kering very happy: Its luxury brands were up 29.7 percent across the board, delivering "record profits and operating margins" with "outstanding" revenue growth. Either give the man a raise, or instead, perhaps consider gifting him a new Renaissance-era area rug. He deserves it.
Never miss the latest fashion industry news. Sign up for the Fashionista daily newsletter.