Stoke midfielder Charlie Adam says he was surprised to receive a straight red during Saturday's 2-1 loss to Everton.
But the 32-year-old admits he "let his team down" by getting dismissed in the first half with his team in the midst of a struggle against relegation.
In his first home appearance since having a crucial late penalty saved against Brighton last month, Adam was dismissed when he lunged in with his studs up and caught Wayne Rooney in the 30th minute.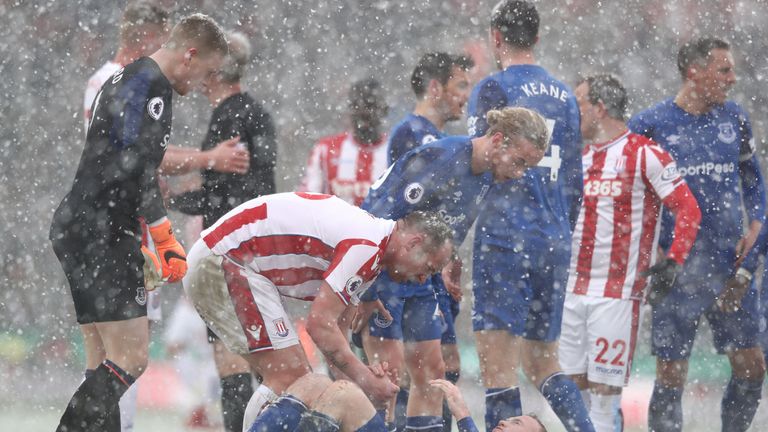 It was 0-0 at the time but Stoke went on to lose 2-1 and they are 19th in the table, three points adrift of safety with seven matches still to play.
Adam said: "I was surprised it was a red card, I thought he was going to pull a yellow card out.
"The conditions weren't great and obviously Wayne's got there before me. I've let the team down and I've let the squad down.
"I think you've got to take the conditions into account but the referee (Martin Atkinson) is happy with the decision he's made.
I went over to see Wayne, just more or less to see if he thought it was a bad tackle. He said, 'no', but that's just the way it is. The referee makes the decision, then that's it.
"I've been in to see him and he still thinks he's happy with his decision. I'm gutted, because it's a difficult time for everyone."