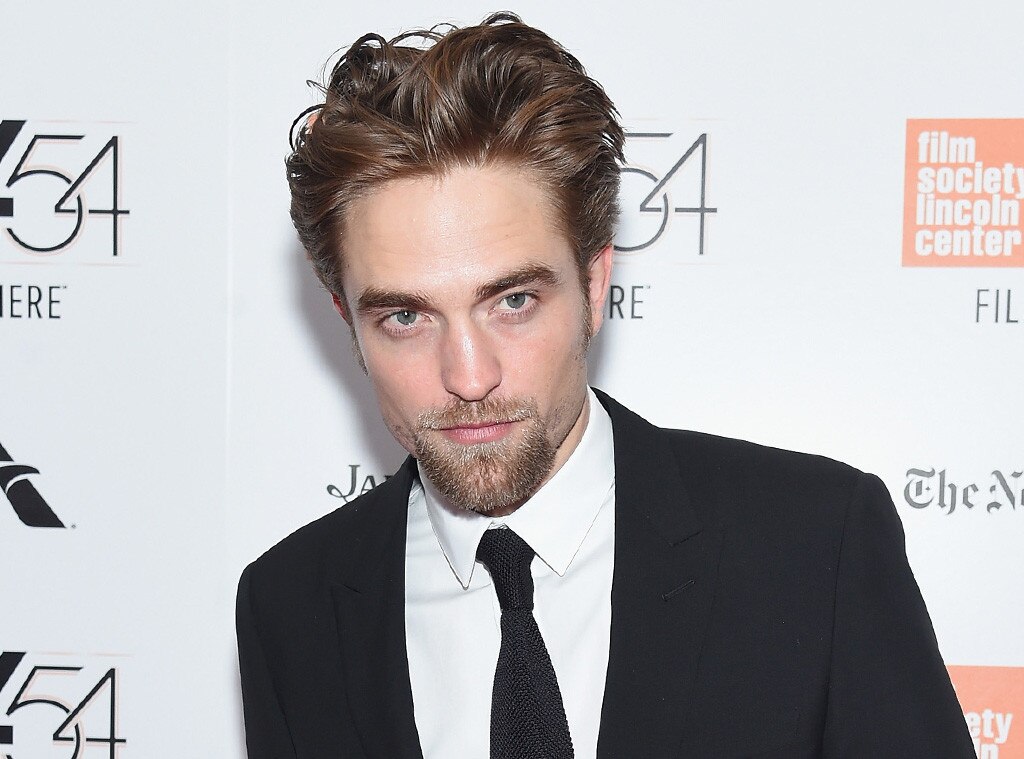 Jamie McCarthy/Getty Images
Robert Pattinson was an open book. 
For his first sit-down with Howard Stern, the Good Time star revisited his childhood days, his breakout role as the dark and mysterious Edward Cullen, the immense fame that ensued and how he's adapted since. At 31 years old, it feels as if Pattinson has already lived an entire lifetime and his memories of that first stage of his professional life—many of them private until now—are proof of that. 
While he thought the initial Twilight was going to be a modest arthouse-esque success, it actually became a global phenomenon—and Pattinson wasn't at all expecting it. As he recalled to Stern, he even left the country right after the premiere of the film because he had to get away from the mounting obsession. 
Now, nearly a decade later, he's bid farewell to Edward Cullen and is taking on his newest and most unexpected role yet as a psychopath robber in Good Time, for which he is already being hailed. 
Of course, it's been a long road to this point. Here are some of the most surprising things we learned about the star along his way: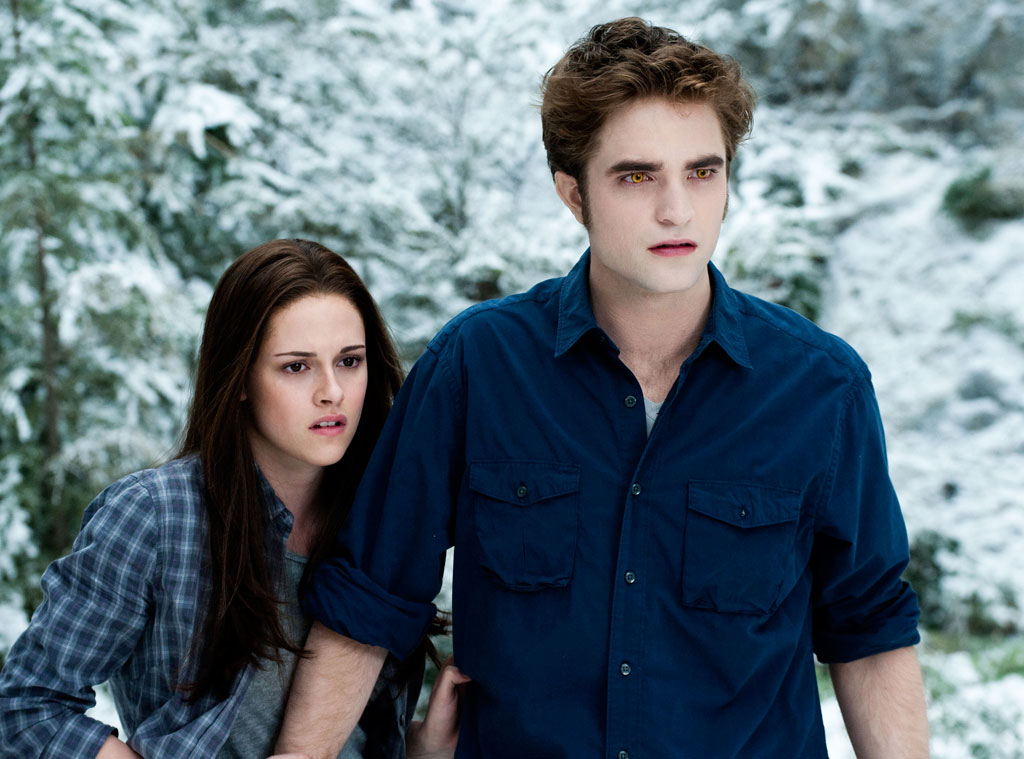 Kimberley French/Summit Entertainment
1. He almost got fired from Twilight for not smiling enough. 
Edward Cullen is notorious for being one of the broodiest characters in film, but according to Pattinson, he almost got fired for that trait. "If you're going into a relationship with someone, the way to make it really intense is if you can barely talk to each other, you can barely touch each other—it's incredibly serious all time. That's what teenage relationships are," he explained of his intentions. "But everyone kind of wanted it to be like, 'No they should just be like happy and having fun. That's what people want.'"
So, to give Pattinson a not-so-subtle hint, the producers gave him a copy of the book with all the parts where Edward smiled memorized. "I got a different kind of highlighter and highlighted all the times when he frowned," he added. The move was met with a threat. 
"[My agents] flew up," Pattinson remembered. "[They] said you have to do the opposite of what you're doing now or you're going to be fired today…I came back after lunch and was like, 'Hi!'"
"I was probably going a little too miserable, so there was some kind of compromise made."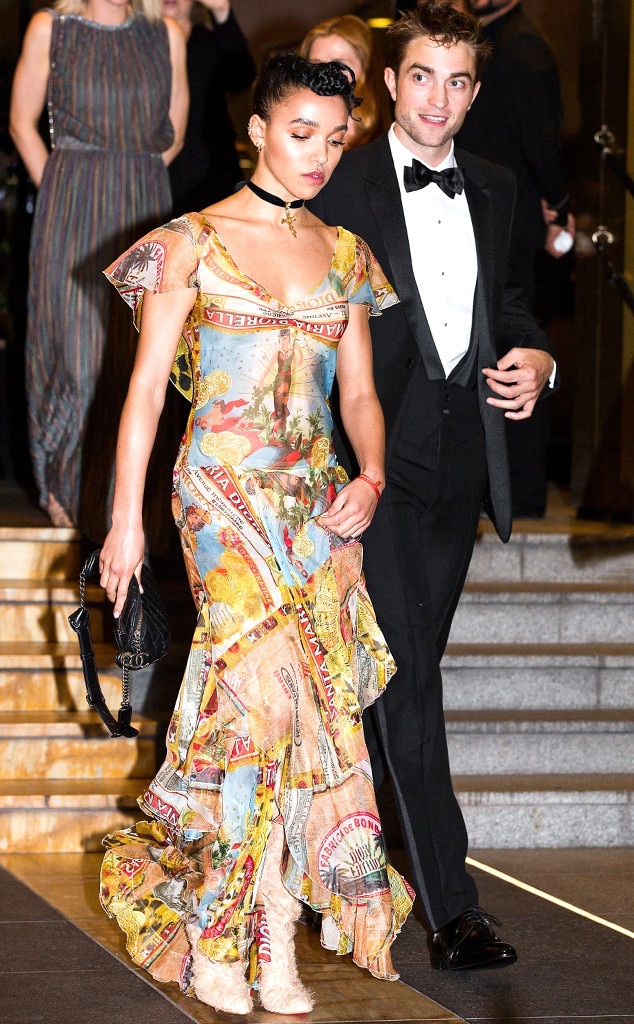 BACKGRID
2. Twilight fandom makes it hard for Rob to have a love life. 
While Pattinson has been in a longtime relationship with his "sort of" fiancée FKA twigs, that doesn't mean it hasn't been hard for the star to maintain a personal life, especially with the Twilight fans watching his every move. "Its one of the most frustrating things in the world…you kind of get stuck in this position where like people…you have to make these decisions, like whether you want to let the crazy people in," he told Stern.
"Basically, for whatever reason with Twilight, I don't know if it's a specific thing with the audience, but there's like a crap troupe of crazies who like think like every single decision you're making is either creating some kind of conspiracy and so, you kind of think, like, to protect it, you kind of think, I want to create a big boundary between it, but it makes it difficult for your actual relationship."
3. He got expelled from school for selling porn magazines. 
Before he was a rebel vampire, he was a rebel student with a side gig. As he revealed to Howard Stern for the first time publicly, Pattinson made money by stealing porn magazines and selling them to his fellow students. 
"No one knew at all what to do with me. I'd sell them for a lot of money…I used to go in and take like one or two and put them in my bag…I was in my school uniform when I was doing it, so it was kind of risky. But, then at the end, I got so cocky that I would take the entire rack and I got caught," he recalled.
As the story goes, the man who worked at the store caught him with the magazines in his unzipped backpack and went to his school to report him. "A couple of days later, everything fell down. Basically, every single one of my friends snitched on me," Pattinson said. 
Overall, Pattinson admitted to be quite the thief as a youngster. "I loved it," he said. 
4. Pattinson wasn't a hottie with a body when he auditioned for Twilight. 
As he recalled, he spent the summer in Los Angeles before being cast in Twilight eating In-n-Out burgers and not exercising. By the time his audition came for the film, he was out of shape and hairless from having to wax his body to play a young Salvador Dali in a previous movie. When director Catherine Hardwicke told him they were going to need to see him without his shirt on for the movie, he thought his chances were over. 
As we know, that wasn't the case. 
5. He auditioned for Twilight while on Valium. 
Before landing the role of Edward Cullen, Pattinson was a relatively unknown 21-year-old British actor who had just been rejected for another role. Since he thought his career was ending before it even began, nerves were creeping up before he headed to his first audition for Twilight.
With the encouragement of his agent, he took half a Valium. For the follow-up audition, he took a full Valium. "I couldn't barely keep my eyes open when I talked to the producers," he told Stern.