Actress, Yvonne Jegede And Other Celebrities Reacts To Omotola Ekeinde's Trending Interview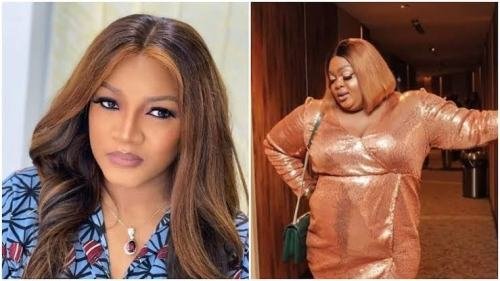 After the grand premiere of Mo Abudu's 'Your Excellency' movie, actress Omotola Ekeinde while granting an interview on the red carpet goofed when asked to throw a shout out to actress, Eniola Badmus.
"Oh Eniola Badmus, that's an actress isn't she?" Omotola Ekeinde had asked.
Well, the response did not go down well with Eniola Badmus and she reacted by posting the video on her Instagram page with the caption:
"I WILL WORK HARDER TO THE POINT THAT I WILL NEED NO INTRODUCTION THANK YOU FOR REMINDING ME TO PUT IN MORE WORK"
The action has since sparked mixed reactions from other celebrities in the industry.
In response, Peggy Ovire wrote;
"Babe But that's not how I interpreted this video, she was just surprised that there was Eniola Badmus tv @eniola_badmus"
Actor Femi Brainard on the other hand wrote;
"KNOWING WHAT I KNOW, IDID NOT JUST WATCH THIS………MY LAFTA IS NOT OF A HAPPY ONE?? "
Actress and mum, Yvonne Jegede wrote;
"Honey you are doing fine. Your hustle is pure. You have gone places, your name opens doors, keep your head up. "
Blogger Lolade wrote;
"I see no issue here. She didn't spite her. She needed time to connect Eniola Badmus the actress to the TV production company owner (or so), moreso, most people don't know about the media outfit."