The Message Mompha Sent To Bobrisky After His Release From Prison (Photo)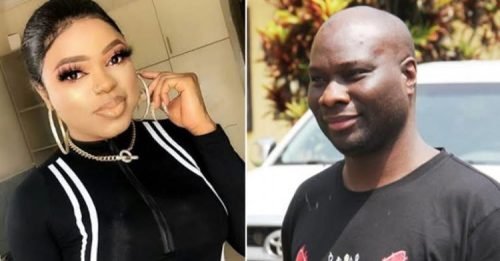 2 days ago, Mompha was released on bail after he perfected his bail conditions.
Mompha who is being tackled by the EFCC on allegations of fraud and money laundering was seen in a video we published earlier, celebrating as he perfected his bail conditions.
Following his release, Bobrisky, one of the celebrities that reached out to him on Social media and wished him luck when he was in detention, took to Instagram to welcome him back to the society.
Bobrisky posted on Instagram; Mompha l, welcome home. Now you have to know d people who truly love you…
In his previous post when Mompha was in detention, Bobrisky wrote:
"I still find it to believe wat I read about you. I still spoke to you few days ago @mompha but it's fine.

"Dis shall pass soon. May God see you through dis tough time because you have an amazing heart"
Mompha saw the post and he acknowledged it with a response and a "like" on the Instagram post. Mompha dropped a response which did not exceed two word.
See his response below;
Caucasian man married to a Nigerian woman laments about our laws which prevents anyone from becoming a Nigerian just by marriage