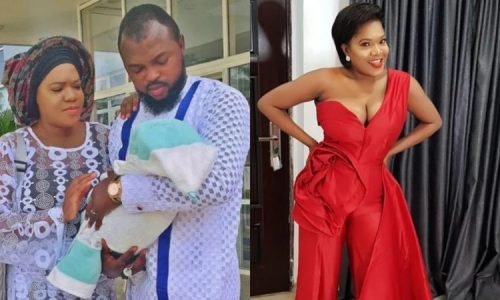 Nollywood actress, Toyin Abrahamhas taken to I to announce
that her so, IreOluwa Ajewole recently bagged an award as Nigeria's
Most Influential Baby at the 2019 Ibadan 60 Most Influential Personalities Awards.
The actress post on Instagram  reads: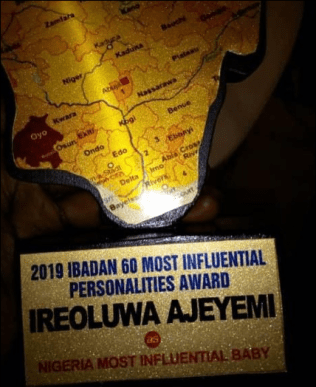 https://www.instagram.com/p/B6G9h1one2N/?utm_source=ig_embed
Her partner, Kolawole Ajeyemi, who received the award on his son's behalf, also congratulated his son in a post on Instagram.
"Congratulations Son on your first Award wishing you more wins in future. Just as your name implies Goodness may the goodness of God that has started with you never depart from you now and forevermore. Once again Congratulations IRE," he said.