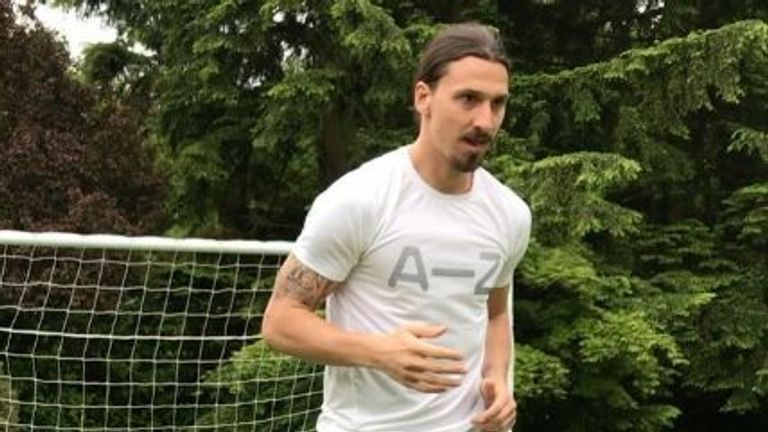 Zlatan Ibrahimovic has stepped up his recovery from knee surgery (Instagram @iamzlatanibrahimovic)
Zlatan Ibrahimovic has kicked a football for the first time since undergoing major knee surgery earlier in May.
The 35-year-old Swede is battling to regain fitness after being injured during Manchester United's Europa League match against Anderlecht which ruled him out of the final 10 games of last season.
It was a devastating way to finish his maiden season at Old Trafford and some even questioned whether he would ever play again.
But judging by his latest post on Instagram it seems his return may be sooner than we think with footage of the forward kicking a ball for the first time since his injury.
He says: "The touch will never disappear. Lions don't recover like humans."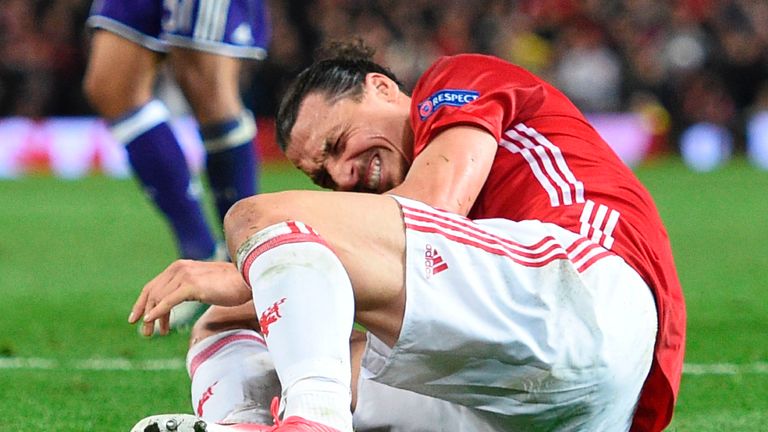 Zlatan Ibrahimovic suffered serious knee ligament damage against Anderlecht
Ibrahimovic's contract is up for renewal at United with his agent saying he's keen on staying while there are other options on the table.
Ibrahimovic scored 28 goals in all competitions for United last season, including netting the winner in the EFL Cup final, to finish as their top scorer.