It's New York Fashion Week, and the living's Yeezy. 
Hours ago, Kanye West unveiled Yeezy Season Five, his fifth design collaboration with Adidas that (according to critics) is one of his most refreshing yet. After his admittedly controversial Yeezy Season 4 collection, known for fainting models, a painfully long bus ride and its overall negative response, West returned to the fashion world with a new mantra—keep it short, sweet and stick to style. 
So short in fact, the entire presentation rang in at around 15 minutes. But what West lacked in drama (despite kicking out credentialed press and banning photography moments before the show started), he made up for in celeb sightings, and as multiple outlets put it, a genuinely respectable runway show. 
As New York Magazine's The Cut expressed, Yeezy Season 5 "felt more sedate and less circus-like than previous outings."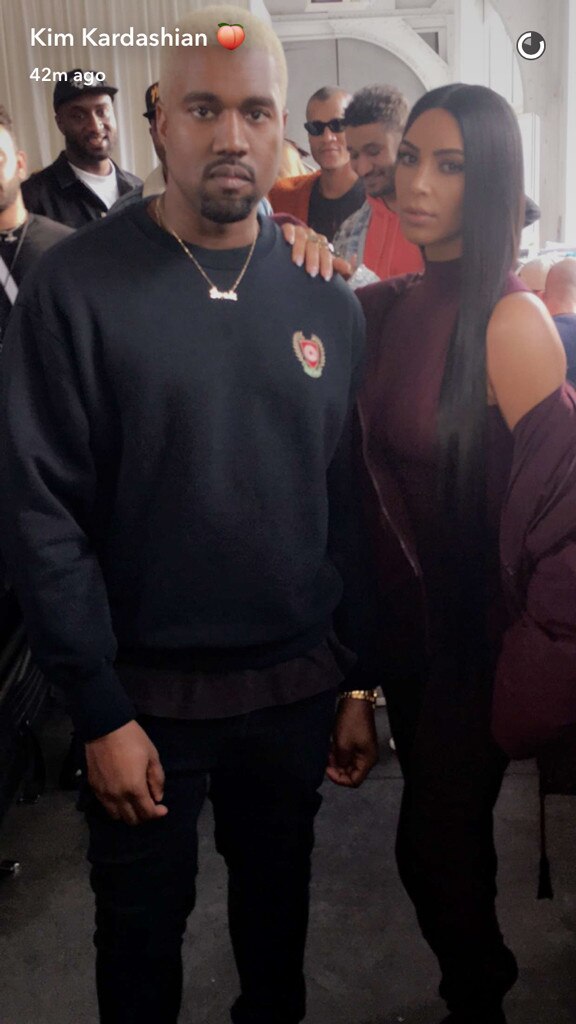 Snapchat
The Life of Pablo artist, who did not appear during the show's finale, even received Anna Wintour's coveted seal of approval. After sitting front row alongside Kim Kardashian she told the New York Post, "I liked it a lot. I thought his use of the screens was fascinating—and it started on time. A little bit more focus than sometimes we've seen from him."
Kanye's even-keeled behavior aside, his athleisure-focused looks and ode to the Kardashian's Calabasas hometown also received praise.  
"The collection didn't feel startling or new—he's certainly far from the first to reimagine the five-pocket jean or the logo sweatshirt—but it did feel like West was not striving for headline-making showmanship, but rather exploring ideas about Americana, escape, and celebrity," The Cut's  Véronique Hyland wrote. 
Glamour's Noah Silverstein responded similarly, and called the collection "more thoughtful, cohesive, and, for the first time, original."
Does anyone miss the old Kanye? Certainly not the fashion community.