I read with nostalgia the ThrowBackThursday post on 'Favorite TV shows and movies growing up' and I must say, BN audience is made of 80s kids oh! (*running for cover*) But following that, I realized that as viewers, we totally enjoying the productions of old (They have been recently labeled as 'mediocre' – I don't totally agree with that, sha!).
They made us laugh, and scared us…but they made up a big part of our formative years. I won't have had it any other way.
So I decided to do this, hoping some producer, somewhere will reach out to Peter Igho or Cordelia Eke. These two producers were instrumental to most of the shows we saw on TV in the 90s. We want a remake some of our all-time favorites.
Why 'Remake'?
In case you hadn't noticed, Hollywood adores repetition. While some of them don't do great in the box office, some of them are top earners and give original movies a run for their money. Not saying everything that happens in the abroad should be replicated in Nigeria, but who am I kidding? We already do a lot of that already, so why not remake old productions?
Going back to that #TBT post, we had over 100 plus comments filled with nostalgia and love for the programmes of old. Can you imagine a remake of Checkmate, Things Fall Apart or Pot of Life? I bet, a producer will make a killing from this, as we will flock to the cinemas to watch. What this has guaranteed for the filmmaker, is an already made audience, a high chance for publicity and eventually money!
In 2016, a list of top 25 movies that included 'Splash', 'Mary Poppins', 'Commando', 'Overboard', 'Jumanji', 'Drop Dead Fred', 'Honey I Shrunk the Kids', 'Three Men and a Baby', 'Police Academy' and 'Cliff Hanger' were updated by The Telegraph online, as remakes slated for production. Being an 80s kid, I enjoyed most of these movies and I would particularly love to see movies like Commando, Police Academy, Three Men and a Baby and Honey, I Shrunk the Kids get remade.
In the spirit of this, I decided to put together my personal 10 movies and television programmes that I think should get remade: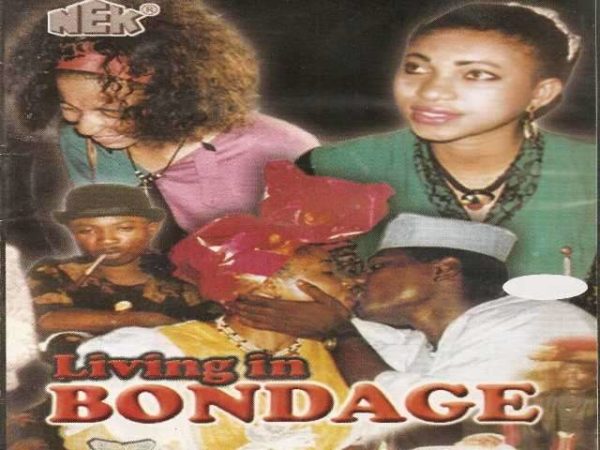 Living in Bondage
One of the first Nigerian home video film that starred Kenneth Okonkwo tops my list.  I had listed it as one of my anticipated movies of 2016, because news making rounds was that Ramsey Nouah and a partner were going to remake it. However, this didn't get done or maybe it's still in the works… but I would like to see this and see how they would put a spin on it.
Check Mate
Another Amaka Igwe, production on my list, for 2-3 years, in the 90s, every Thursday at 8pm we gathered around our TV set to watch Ann Haastrup (Ego Boyo) and Segun Kadiri (Richard Mofe-Damijo) remained in a battle of wits, brawls and brains. This production raised most of the acts we love today, especially the cast of 'Fuji House of Commotion'  – the spin off from the show. Unfortunately, some of the actors have now passed away; but I can never forget the mute played by Jude Orhorha, Richie played by BobManuel Udoku or Nkemji played by Uche Osotule. A remake of Checkmate will be a fantastic ode to Amaka Igwe and her love for film. It will also be a welcome production for people that never watched the series, but heard about them.
Things fall apart
I can't say I totally understood the TV series "Things Fall Apart" (didn't read the book either) but Pete Edochie scared the crap out of me. The episode where he lost his son was one I would never forget; the dramatisation, the singing and all out choreography. Having a modern day twist to this, will be welcome.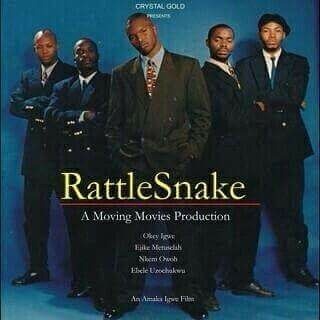 Rattle Snake
Amake Igwe, God rest her soul had fantastic stories. One of them was 'Rattle Snake' and the story of Ahanna. Young Ahanna was played by a green horned Francis Duru, who was a JJC in the industry at the time. Now the older Ahanna (never knew his real name) was another case. The fine man stole the hearts of secondary school girls (as I recall, we spoke about the movie and if he died, throughout the term). The movie focused on friendship, betrayal and love. It would be a fantastic idea to have a remake. Who would you like to see play the role of Ahanna though?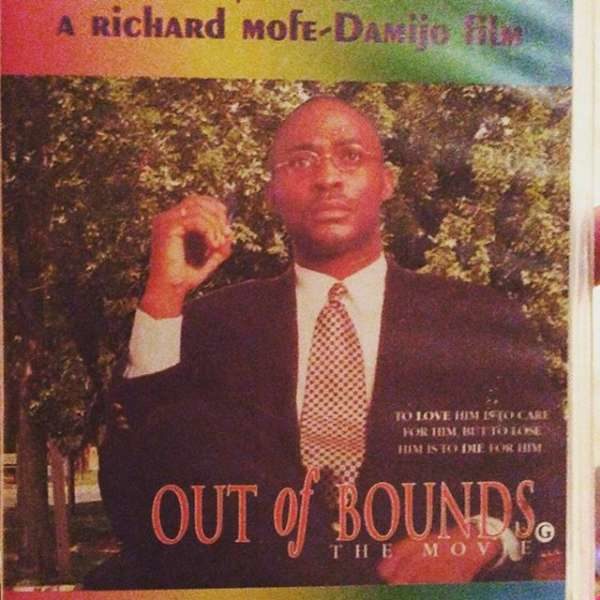 Out of Bound
Who will ever forget, fresher Bimbo Akintola as Tutu, singing in the towel scene, "don't mess with my Tutu!" Let's not forget that, that same scene sparked a controversy in the papers as people were of the opinion Bimbo's nakedness was too much for tv (if only they knew!) RMD's first and only production with a sound track to boot, was received with open arms. The story was apt for its time; the cinematography and directing wasn't too shabby, and like I said, it had a sound track that they tried so hard to promote. Taking this story, upping the script and adding fresh directorial line, will be all so welcome to Nollywood enthusiasts.
Third Eye
'I wonder', 'I just wonder'! The famous lines by Olu Jacobs in that baritone voice, is forever etched in my mind! With a nosey, yet brilliant daughter named Uzi (real name I never knew, but I know she was in QC) was a model for your secondary school students in the 90s. Third Eye was my first and only detective TV series that I enjoyed. I somewhat compared it to some of our recent investigative, conspiracy theories and detective stories, which seemed to fall flat… but maybe my needs are too high. A remake of this series would have to be meticulous though, not looking to spoil the story or memory, just make it better and more in tune with the times.
Flesh and Blood
The Nigerian film industry's first attempt at one actor playing dual roles, was well received. Ramsey Nouah and Ameze Imarhiagbe took the lead in this production with stories of a love child coming out of their work together. While this isn't the koko of this post, I recall how this movie made me feel! It was badht! The acting, the story, which kicked off a string of movies in the industry, focused on sibling rivalry. It was a good production that would be cool to see a remake.
Ripples
My love for compound surnames started from this TV series (I actually dreamt of having that sort of name)! 'Bukola Deinde-Phillips'-  another actress who hasn't been seen after this production – was the very first Lady matriarch of a dynasty that men wanted to get their hands on! Her love interest,  played by Sola Fosudo, wasn't accepted by her family. Her arch-rival 'Talab Abass' played by Alex Usifo was a thorn in her flesh, that seemed to always slip away from the long arms of the law. Remembering this story line or plot might be tough, but it would be good to have a remake to take us back to these times.
Diamond Ring
Does it help that 4 of the productions I have mentioned starred Richard Mofe-Damijo? He was hot in his time sha! Diamond Ring – from the stables of Tade Ogidan Productions – focused on peer pressure, the ills of not raising your kids right and ghosts.
The first production that was shot in London, especially at that time, had a plot that revolved well with the times.
Teju Babyface handled his role properly same with Sola Shobowale and the late Zainab Bukky Ajayi.
Obviously, things have changed, but can you just imagine a remake that would focus on the ills, and what people get up to in university.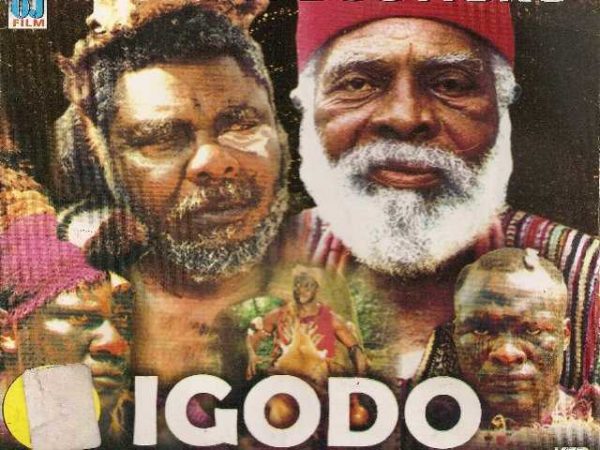 Igodo
Our very first attempt at action and adventure, Igodo was a melting pot of great acting skills from the likes of Nobert Young, Charles Okafor, Sam Dede, Amaechi Munagor, Prince James Uche and Pete Edochie.
Great storyline and great directing from Andy Amechi. A remake of this movie would not only be a nostalgic comeback, but an eye opener to our films of old that shaped us into what we are today.
What do you think guys? Is my case strong enough? Should our producers, script writers and directors take this on and remake some of our evergreen movies? Are there any movies out there that you would love to see remade?