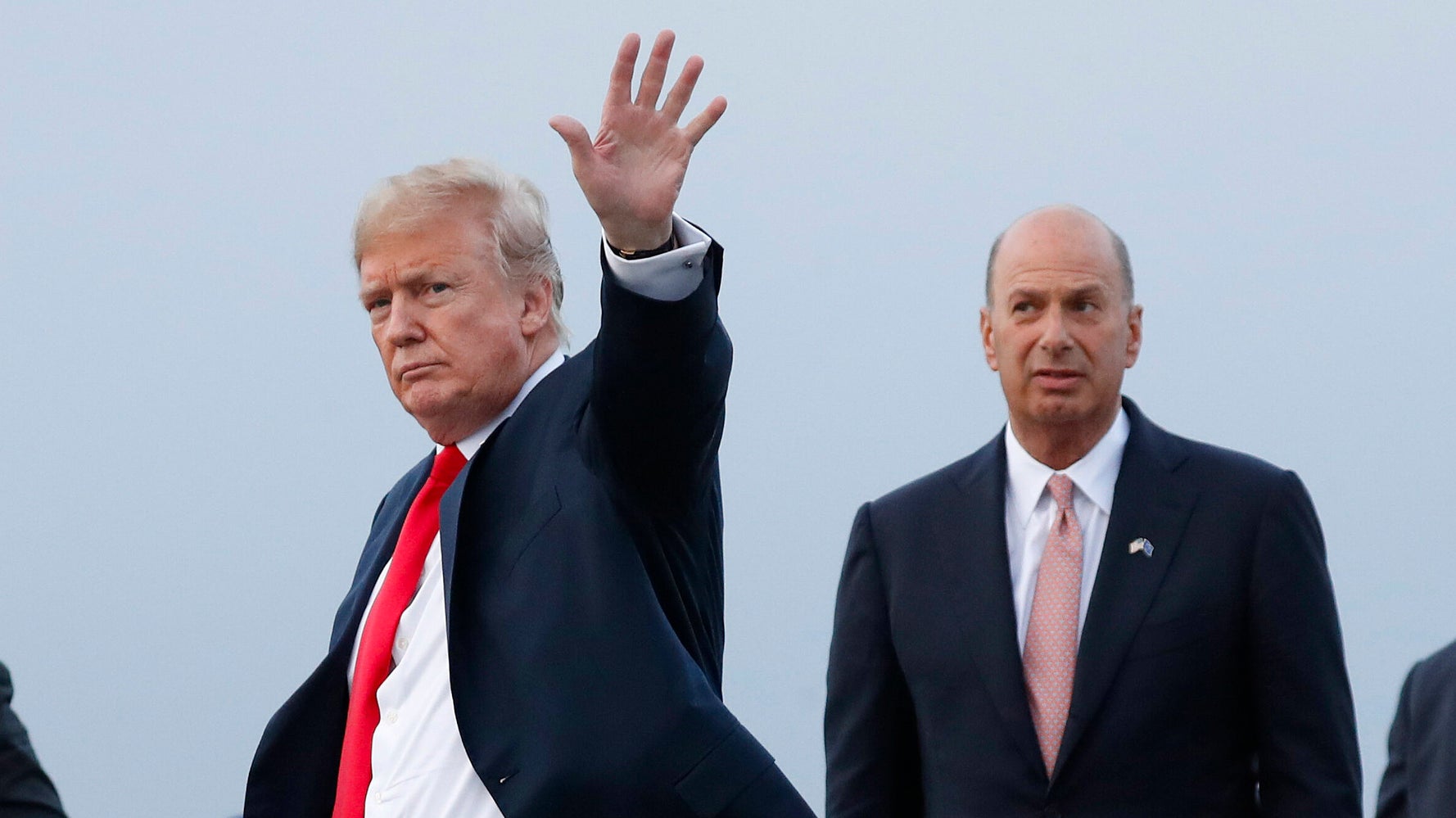 The State Department blocked a top U.S. diplomat from giving a scheduled deposition Tuesday before a House panel conducting the impeachment inquiry into President Donald Trump.
Sondland is "profoundly disappointed" that he won't be able to testify Tuesday and hopes the issues raised by the State Department will be resolved promptly, his attorney Robert Luskin said.
The Trump administration's directive came just hours before Sondland was scheduled to meet for a closed-door session with staff of three Democratic-led House committees.
House Intelligence Committee Chair Adam Schiff (D-Calif.) said during a press conference on Capitol Hill that efforts by Trump and Secretary of State Mike Pompeo to block testimony and withhold documents is "evidence of obstruction."
Schiff added that Sondland had "deeply relevant" text messages on a personal device that he provided to the State Department, which then refused to hand them over to Congress.
Schiff, along with the chairs of two other House committees leading the impeachment inquiry, later announced they will subpoena Sondland for his testimony and documents.
"Ambassador Sondland's testimony and documents are vital, and that is precisely why the Administration is now blocking his testimony and withholding his documents," the committee chairs said in a statement.
In his diplomatic role, Sondland helped Ukraine "navigate" Trump's demands for investigations into Biden and a debunked conspiracy theory regarding the 2016 cyberattack against the Democratic National Committee, according to a whistleblower complaint filed in August by a U.S. intelligence official.
That complaint, which accuses Trump of seeking foreign assistance in helping his reelection campaign and possibly using military aid to Ukraine as leverage, has become the center of an impeachment inquiry into the president launched by the House last month.
In the series of texts Volker provided to Congress, Taylor wrote to Sondland in July that Zelensky is "sensitive about Ukraine being taken seriously, not merely as an instrument in Washington domestic, reelection politics."
Sondland responded: "Absolutely, but we need to get the conversation started and the relationship built, irrespective of the pretext. I am worried about the alternative."