Last Updated: 19/06/17 6:21am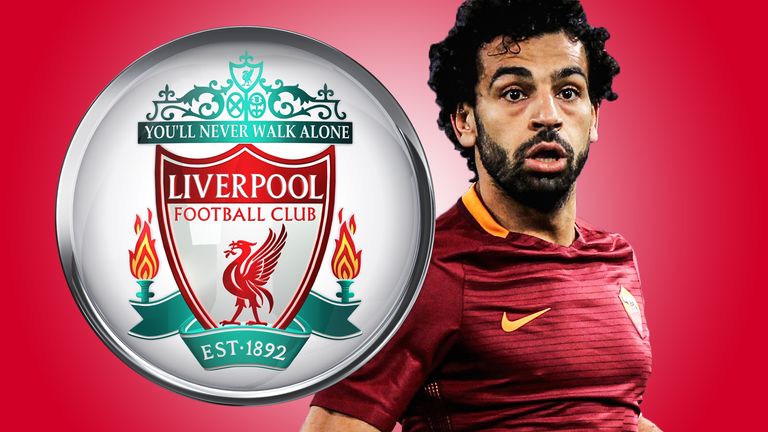 Liverpool are closing in on the signing of Mohamed Salah from Roma, according to Sky sources. He may have struggled to make an impact at Chelsea, but after two-and-a-half stellar seasons in Serie A, a move to Anfield would make perfect sense, writes Nick Wright.
Salah might already be a Liverpool player if it wasn't for Jose Mourinho's powers of persuasion. The young Egyptian was a rising star on the brink of swapping Basel for Anfield back in January 2014, only for the former Chelsea manager to pick up the phone and convince him he was better off at Stamford Bridge.
"Liverpool had wanted me for a number of months," Salah later explained. "They had opened talks in October 2013, but negotiations took a long time, because Basel rejected more than one offer. I was waiting for Liverpool because I really like them. I was eager to join them. But then I received a phone call from Mourinho and that changed everything."
Chelsea's hastily agreed £12m deal was seen as a coup, but Salah would depart west London just a year on from his arrival. And it is only now, after a restorative spell in Italy, that he finally appears to be Anfield-bound. The £35m Liverpool are willing to pay for him reflects his graduation from exciting prospect to established star. This time it is difficult to see the move ending unhappily.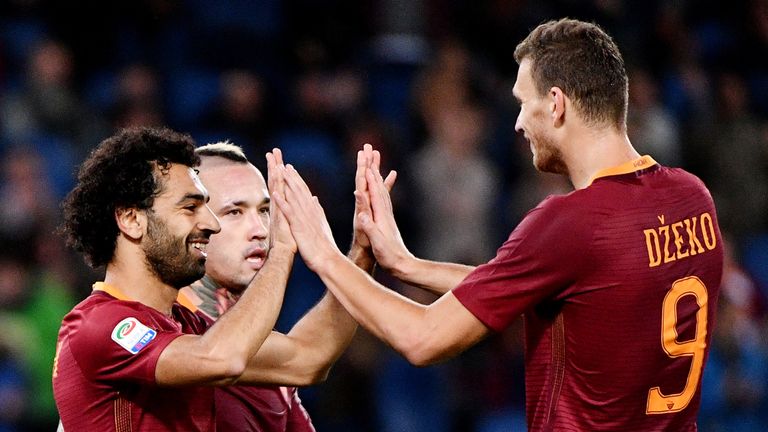 Mohamed Salah struck up a formidable partnership with Edin Dzeko at Roma
Over the last two-and-a-half seasons, Liverpool have watched Salah blossom. The winger may have failed to convince Mourinho that he was worthy of regular playing time at Chelsea, making just six Premier League starts in a year, but he made an immediate impression after joining Fiorentina on loan midway through the 2014/15 campaign.
A run of six goals in his first seven appearances for La Viola included an electrifying brace in a Coppa Italia semi-final clash with Juventus in Turin. Fiorentina, who had lost Juan Cuadrado to Chelsea as part of the agreement, could hardly believe their luck.
"Perhaps we got the better end of that deal," said manager Vicenzo Montella a few weeks later. "We knew Salah's characteristics but didn't expect him to have such an immediate impact in Italian football. Maybe only Leo Messi is quicker than him with the ball at his feet."
It was high praise but Montella was not Salah's only admirer. After he helped Fiorentina to the last four of the Europa League and finished the season with nine goals in all competitions, Serie A runners-up Roma decided to put their own loan offer to Chelsea. Much to Fiorentina's dismay, Salah agreed to join them.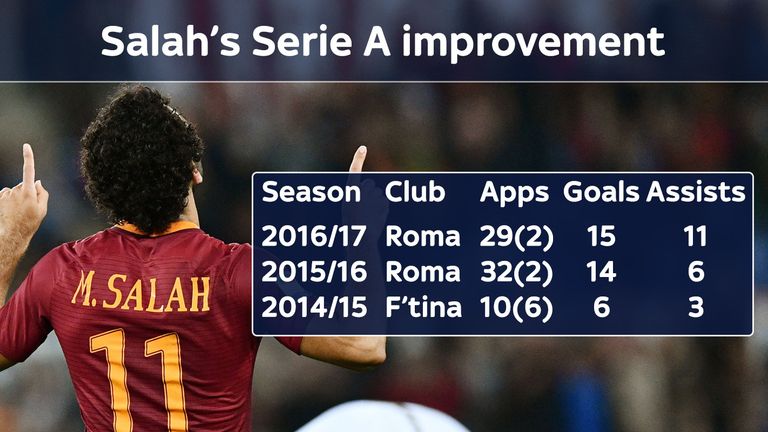 Mohamed Salah has improved with every season in Italy
He went from strength to strength in the Italian capital, compounding Fiorentina's misery by scoring in each of Roma's games against them in 2015/16. He went on to finish the campaign as Roma's top scorer with 14 Serie A goals, prompting the Giallorossi to exercise their option to buy him in August of last year.
Last season was Salah's best yet. The 25-year-old hit double figures for both goals and assists in Serie A, with his devastating performances on Roma's right flank helping them secure their highest points total in decades. In February, when Salah scored twice in a 5-0 thrashing of Palermo, manager Luciano Spalletti described him as a "world-class" talent.
Few observers in Italy would argue with that assessment. Salah struck up a fearsome partnership with Edin Dzeko at Roma, assisting seven of his 29 Serie A goals last season. "When Momo is there, it's easier to play because I know that he is the guy who is going to always run in the spaces, and I always have option to play to him in the space," said the former Manchester City striker.
Mohamed Salah created more scoring chances (71) than any other Roma player in Serie A last season.
Liverpool desperately lacked that kind of speed and movement for much of last season. Sadio Mane enjoyed an outstanding debut campaign at Anfield following his arrival from Southampton, but he was the only player in Jurgen Klopp's squad who possessed the pace and unpredictability to spring a stubborn defence.
As a result, Liverpool frequently struggled in his absence, winning just 42 per cent of the games he missed compared with 68 per cent of the games he started. In Salah, Klopp has identified a player to ease their dependence on the Senegal international and provide the kind of pacey outlet his high-intensity playing style demands.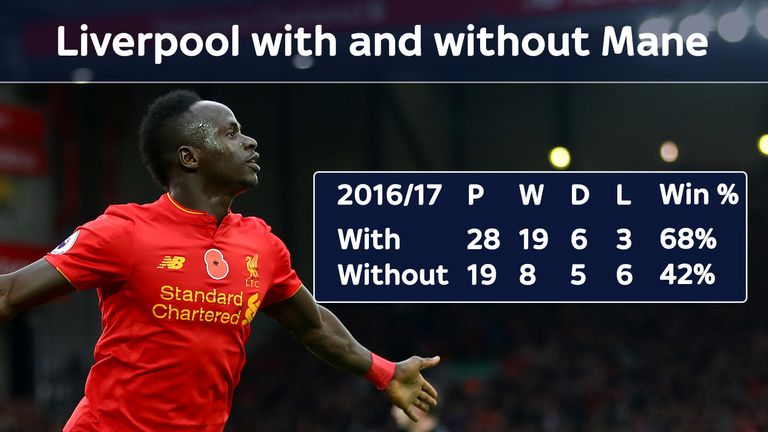 Liverpool's dependence on Sadio Mane was an issue last year
Klopp will also be confident Salah can cope with the demands he places on his attacking players without the ball. In fact, in a press conference after that 5-0 win over Palermo in February, Spalletti was so eager to praise Salah's defensive work-rate that he produced a video of the winger sprinting 70 yards to make a vital challenge deep in his own half.
"Mohamed Salah has picked up fantastic, brilliant habits," said Spalletti. "He was running to recover a lost ball in the 75th minute [against Palermo]. This is the right path to follow. If every player in our squad applied the same level, we'll get so much satisfaction from games. These are the right habits."
They are certainly the right habits for Liverpool. The Reds have had to bide their time for Salah, but he returns to the Premier League far better equipped to show what he can do. If his progress continues at the same rate, Chelsea could regret the day they let him go.