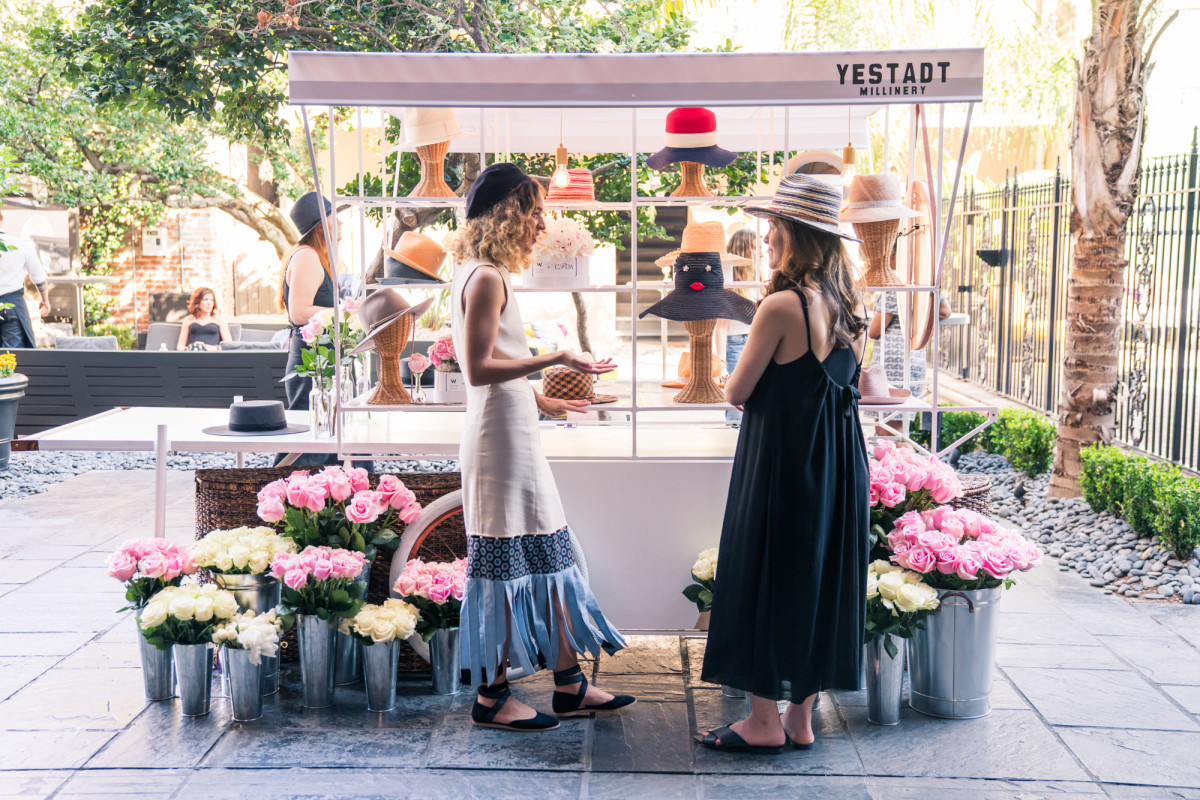 It seems like every month brings a new announcement that joins the hospitality and fashion industries together: W Hotels, a longtime partner with the CFDA, appointed Joan Smalls as its first-ever Global Fashion Innovator this spring, while Rosewood Hotels and Resorts took on Anna Dello Russo as its newest curator; IMG announced Dream Downtown Hotel as an official New York Fashion Week venue for international designers this fall; Crowne Plaza hired Timo Weiland as Style Director for the Americas; and Jenni Kayne recently partnered with a boutique hotel near her namesake shop in Palo Alto. The California-based fashion designer created a bespoke gift box for Epiphany Hotel suite guests, which includes a bottle of local wine, Grown Alchemist shaving gel, a scented candle (Kayne's must-have while traveling), a bundle of dried flowers and a gift card/invite to shop at the designer's Bay Area store. The synergy between these two industries is nothing new, but it's become increasingly practiced
"We're really excited about new opportunities in travel. There's just so much room for great partnerships in the space, especially as retailers become more experiential," says Epiphany's Brand Marketing Manager Samantha Moore, who originally came up with the idea of Kayne designing the hotel suites because of her love for interiors, though logistics and timing didn't seem to work out for both brands at the time.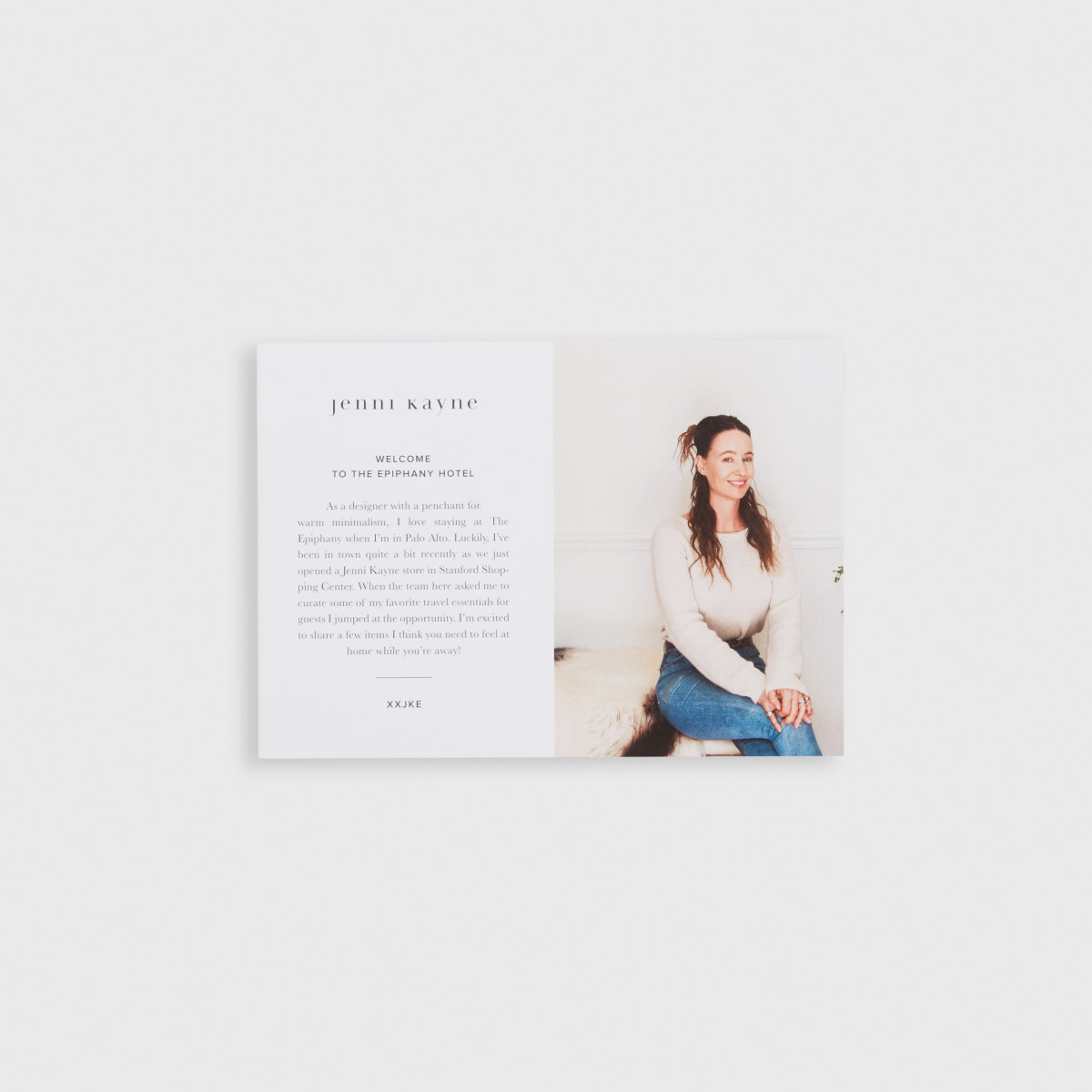 As traditional fashion companies fall victim to a "retailpocalypse," unique and memorable shopping spaces are thriving. Take, for example, Los Angeles-based Maris Collective, a successful and rapidly growing business that launches and operates custom boutiques within luxury hotels. Shopping has grown to be as much of a top-choice activity during vacations as sightseeing and, according to the World Tourism Organization, it's emerging as a "highly relevant component for travelers when choosing and preparing their trip." Hotels surely recognize this as well, which is why "experiential retail" are usually the buzzwords behind every hotel-and-store partnership.
It makes sense given that millennial consumers increasingly choose to spend their income on experiences and travel. "Fashion and the right labels attract a certain demographic that hotels want in their properties," says Alan Phillips, a longtime executive, entrepreneur and overall guru within the hospitality industry. "When you're building a brand, a lot of times the way modern marketing works, you build it by association." The Ace Hotel's Opening Ceremony store in New York City was certainly a strategic partnership based on the two businesses attracting a similarly young, hip clientele. The same considerations were likely taken when French-Japanese brand Maison Kitsuné opened a boutique within the Euro-centric NoMad Hotel. Both establishments are just one block away from each other in Manhattan.
Since its relaunch in 2006 by artist-designer Julian Schnabel, the Gramercy Park Hotel has always been associated with fashion and the arts. Not only is it a top venue of choice for industry events and meetups, but the hotel also has an ongoing and rotating collaboration with designers for its uniforms, which began with Narciso Rodriguez — a friend of the hotel, says CMO Danielle Choi, as well as Sophie Theallet and Cushnie et Ochs. The hotel is working on a new set of uniforms with a not-yet-announced designer this fall. "Creative energy is always flowing through the hotel," says Choi. "That's how it has continued to stay relevant," not to mention the fact that the hotel's staff is usually aware of big fashion brand news before the public (and even the industry at large). "We sometimes know who's going to become which brand's creative director before any announcement is made," tips Choi. "We see a designer, who's based out of Paris, book a six-month stay with us and a certain brand paying for that stay. We become the insiders."
Since its grand opening last year, 11 Howard in Soho has continued to churn out attractive collaborations with fashion brands like Saturdays NYC's "Surf and Stay" package and Shinola's rentable bikes for guests. The hotel has also hosted a number of trunk shows and pop-up shops with Maiyet, Deveaux and Ted Baker, among others. General Manager Anis Khoury looks to Supreme for inspiration on its prolific partnerships. "How do you take that model and incorporate that in the hotel?" asks Khoury. "How do we create an ever-changing story at this hotel to keep us relevant and keep us on people's mind from a PR and customer perspective?"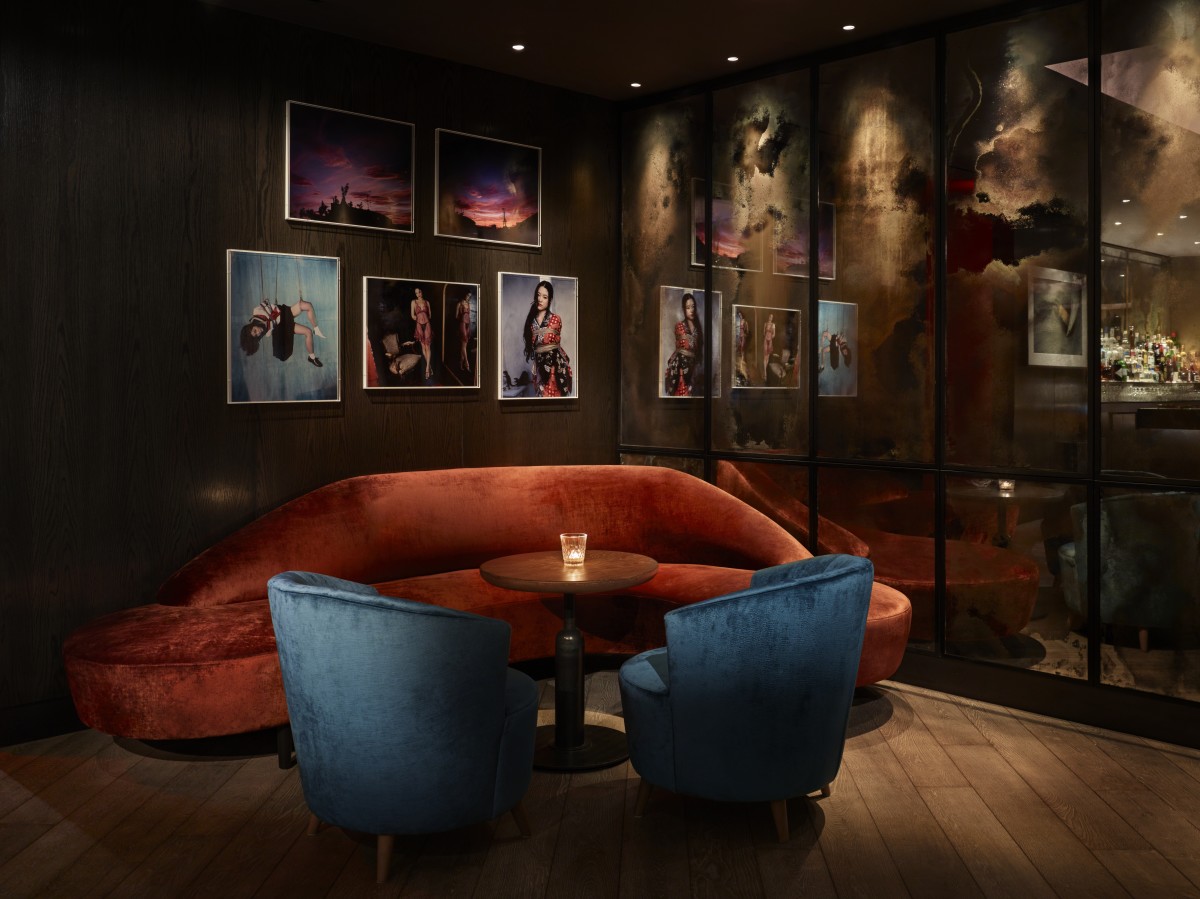 While speaking to Choi and Khoury, the anticipation of New York Fashion Week also came up in conversation. Both hotels are preparing for a flood of arrivals by tastemakers from around the world. 11 Howard's nightclub and bar The Blond is highly frequented by influencers, and Khoury believes hosting special events and guests at the hotel during previous seasons has certainly helped. Gramercy Park Hotel has served as a venue for a few runway shows and presentations in the past, but Choi believes the hotel is best known for its after-parties. In February, it hosted the Oscar de la Renta after-party for Laura Kim and Fernando Garcia's debut as co-creative directors. Choi says that the hotel is already getting an increase of event bookings for next month's fashion week.
"In a world where space is commoditizing, it is creativity, how you program, activate and brand your space that drives visitation and loyalty," says Phillips. "Hotels and fashion are natural allies in this pursuit, looking to identify with and become hubs for specific communities. There's no end to how they'll collaborate with one another."
Never miss the latest fashion industry news. Sign up for the Fashionista daily newsletter.