Last Updated: 29/05/17 11:50am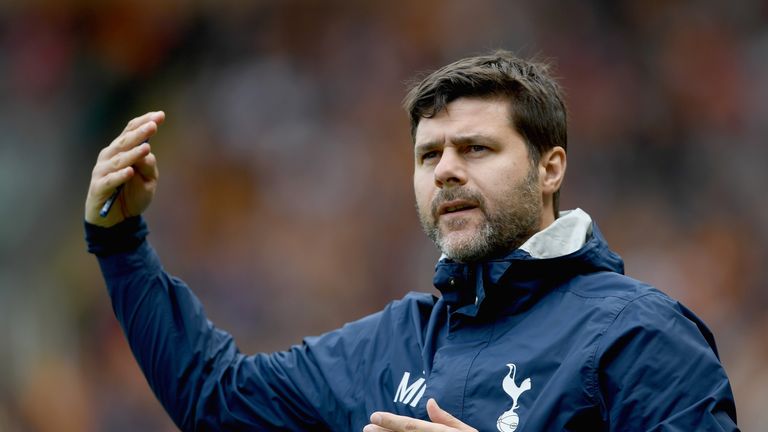 Where should Maurico Pochettino strengthen his Spurs side this summer?
Where can Mauricio Pochettino strengthen his Tottenham squad in their pursuit for Premier League glory next season?
Spurs broke their points record en route to finishing on 86 points this past season, seven behind champions Chelsea, while Pochettino's side went the whole league campaign unbeaten at White Hart Lane.
But as the north London side prepare for a season at Wembley, Pochettino could well turn to the transfer market as Spurs chase their first league title since 1961.
The 2017 summer transfer window is set to open on Friday June 9 for English clubs, but big-money deals have already been agreed with managers keen to do some early business.
But who would you like to see move to White Hart Lane? Have your say by using the interactive tool below.
Swipe right if you would like to see the player join Spurs. Swipe left if you would not (app users need to hold down the image before swiping or use the vote buttons below).
Douglas Costa – The Bayern Munich winger is linked with a £30m move to White Hart Lane after falling out of favour at the Allianz Arena, The Sun reports.
Ryan Sessegnon – Fulham's 16-year-old winger is a target for many Premier League clubs, with the Evening Standard reporting that Spurs, Manchester City and Liverpool are among those teams.
Ross Barkley – Tottenham are favourites to sign Ross Barkley, according to the Daily Mail, with the midfielder yet to clarify his future at Everton.
Dani Alves – The Express reports that Spurs are interested in signing the Juventus full-back, with Kyle Walker continuing to be linked with a move to Manchester City.
Moussa Dembele – The Celtic striker is wanted by a host of clubs across Europe, according to the Express, with Spurs facing competition from AC Milan, Chelsea and Arsenal for the £40m-rated Frenchman.
Denis Suarez – TalkSPORT reports that Tottenham are in the hunt for the Barcelona midfielder, with Arsenal, Roma and Napoli all said to be interested.
Riyad Mahrez – The Algerian is expected to leave Leicester this summer, with The Sun reporting that Arsenal and Tottenham are leading the race for the winger.
Luke Shaw – The left-back endured a difficult season under Jose Mourinho at Manchester United, and the Metro reports that he hopes to be reunited with former boss Pochettino(together at Southampton).
Gylfi Sigurdsson – The Iceland international left Spurs for Swansea in 2014, but an impressive stint with the Swans has captured the attention of Tottenham and Everton, the Daily Mail reports.
Harry Maguire – Tottenham and Everton are also rumoured to be fighting it out for Hull's Maguire, the Mirror claims.
Sandro Ramirez – The Independent reports that Tottenham are interested in the Malaga star, though it's Everton who lead the race for the forward – Sevilla are also said to be keen.