Beware of the party crasher!
Shiva Safai's campfire sleepover is disrupted when she notices an unknown and uninvited man hanging out in her backyard in this bizarre sneak peek from Sunday night's all-new episode of Second Wives Club.
"Who is this guy over there by my pool?" Shiva wonders. "There's some guy sitting there. Who is that?" As most of the girls look around in confusion, Shiva walks over to confront the intruder. "Do I know you?" she asks.
"I'm a P.A., production assistant," he responds.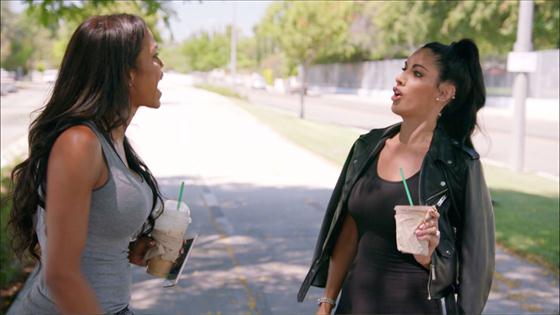 Watch
Katie Cazorla then walks over to help Shiva get to the bottom of the mysterious situation after the camera crew denies knowing him. "So, who are you?" she asks.
"Security," he replies.
With the ladies' attention on him, Tania Mehra seizes the opportunity to grab her bag and quickly sneak away. "I'm going to use the bathroom, guys," she says. "I got to pee."
But just as Tania starts to make her exit, the man also gets up to leave.
"Oh, I see what's happening right now!" Veronika Obeng exclaims. "Tania just left and now he's leaving. He's security for Tania!" Yikes!
See the awkward moment go down in the scene above!
Watch a brand-new episode of Second Wives Club Sunday at 10 p.m., only on E!
E! Online – Your source for entertainment news, celebrities, celeb news, and celebrity gossip. Check out the hottest fashion, photos, movies and TV shows!