Whitney Port's baby boy has arrived—and not a moment too soon!
The fashion designer and former MTV reality star announced her son's birth Monday. "So, I have some news," she wrote. "No big deal, but I created another human being and then delivered him into the world at 12:30 a.m. Thursday morning." This is the first child for Port and her TV producer husband Tim Rosenman, who tied the knot in 2015 after three years of dating.
Port included a few photos of her newborn son.
"Timmy and I named the little man Sonny and I'm in love," the Hills star wrote on her website. She vowed to share more details later, but for now, "I just want to talk about how I'm feeling."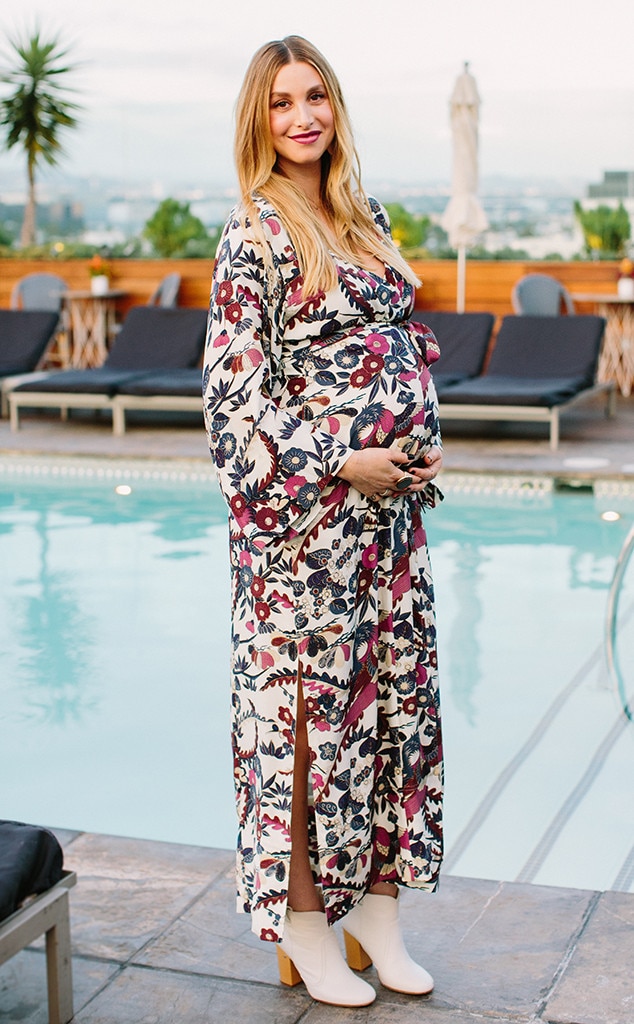 Jen Simon/Amazon Baby Registry
"We've all heard mothers give the same speech about how life changing the love for your baby is, and it's not like I didn't believe it or anything, but I guess I couldn't actually connect to those exact feelings until the doctor placed Sonny onto my chest," Port admitted. "I love him and feel protective over him, but more than anything, I'm just like obsessed. I can't stop looking at him, or thinking about him when I am in another room. It's a bit like getting a toy you really, really wanted as a child. There was all the anticipation and build up, and then you open it and you love it. Unlike the toy, however, I am obviously never going to get sick of Sonny, and he poops."
"All kidding aside, my heart just grew to accommodate all this extra love I now have to give. I don't care if this is sappy or trite and I don't want to say that I love him more than anything ever because I love Timmy and my family. It's not about loving him more than something else I love. It's just awesome," said Port, who has been blogging about her love-hate relationship with pregnancy. "I can't wait to watch him change and grow and take on my traits and Timmy's. I could go on forever, so I'll stop now, but get ready for a lot more Sonny talk coming soon."